This stunning highlighting palette from Stila Cosmetics is inspired by the cosmos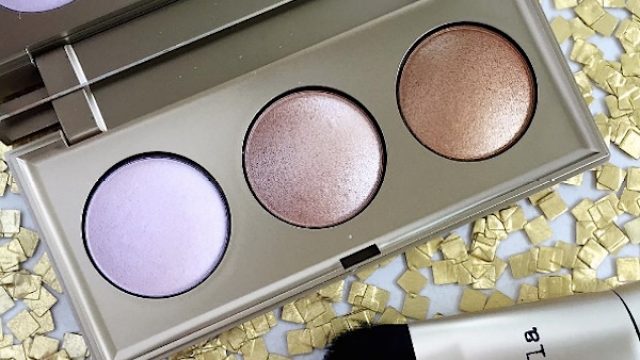 Highlighters are everywhere right now and some of them can be a little, well — STRONG. What ever happened to looking radiantly lit from within? Lovers of a natural-looking glow, this new Stila palette is for you.
Meet the Star Light, Star Bright palette.
On the far left we have Transcendence, an opalescent pink; the shimmering nudish pink Kitten in the center; and on the right is Bronze, a radiant, sun-kissed shade.
Though originally slated for a holiday release, you can shop this palette RN at Sephora.com for $39. Since the highlighters are made with ultra-fine particles, they layer like a dream.
Just remember to use it on the planes of your cheekbones only because too much near the center of the face can start to look really oily. Oh, and if you choose to apply a little down the bridge of your nose, be sure to blend, blend, blend. Fingertips work best for blending highlighter on the nose. Your fingertip is just the right size and the warmth of your hand will help the product melt into your skin.
Happy highlighting!