Watch out, "Fifty Shades of Grey" readers, because this is worrisome
We love our steamy romance novels as much as the next person, but a new study published in Archives of Sexual Behavior last month found something troubling about the hugely popular Fifty Shades of Grey series. In a survey of 715 women between the ages of 18 and 24, researchers found that those who had read some or all of the books held more sexist beliefs than those who hadn't.
Using the Ambivalent Sexism Inventory, the study found that women who had read some or all of the Fifty Shades series and described it as "hot" and "romantic" were more prone to exhibiting "hostile sexism" — that is, the belief that women are inferior to men. Those who just described the series as "romantic" were more likely to exhibit "benevolent sexism" — meaning the belief that men should provide for women. Of course, important to remember that correlations like this don't necessarily mean that one thing causes the other.
The Fifty Shades series has been the subject of many studies since its release back in 2011 — likely because of its racy subject matter — and the world seems pretty divided on how to feel about it. Some readers take issue with how the BDSM relationship between the two protagonists is depicted as abusive rather than a shared passion.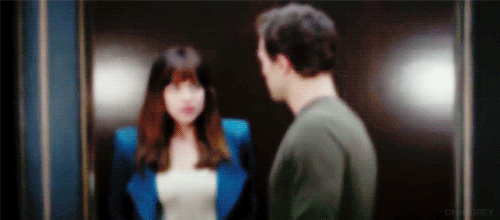 In fact, a study from 2014 found that 50 Shades was associated with young women exhibiting and accepting abusive behavior. That same year, another study found that women who read the books were more likely to show signs of an eating disorder than those who had not.
Once again, though, in all of these cases correlation does not equal causation. The one thing that is certain, however, is that we're apparently not done talking about the impact Christian Grey and Anastasia Steele have had on our society. With the movie sequel, Fifty Shades Darker, coming in early 2017, it looks like there will be even more conversations to come.