Reese Witherspoon says some studio execs can't tell her and daughter Ava Phillippe apart, and we believe it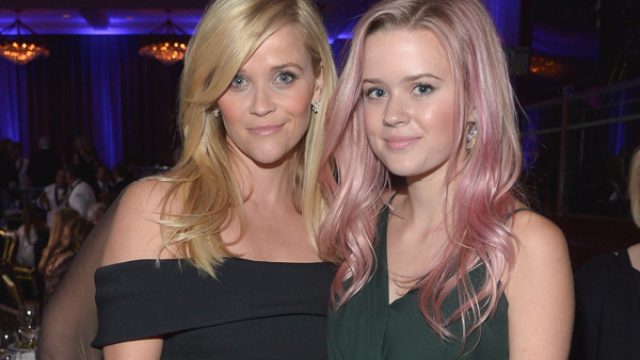 If you can't tell these two apart, then you're not alone. Even studio heads can't tell Reese Witherspoon and daughter Ava Phillippe apart sometimes, and it's too funny.
Over the years it's been crazy to see how much the Big Little Lies' star's daughter — who she shares with ex-husband, Ryan Phillippe along with son Deacon — has become her mini me. Seriously, their resemblance is uncanny.
While attending the premiere for Sing! as a family in December, Witherspoon revealed that even the head of the studio thought they were one in the same.
"I had a premiere for that movie Sing! over Christmas, and the head of the studio went up to Ava and congratulated her on the movie," Witherspoon told Entertainment Tonight.
https://www.instagram.com/p/BNnNem8ACql
LOL, this is so funny and makes us love this mother-daughter duo even more.
One thing's for sure, even if others can't tell the difference, Witherspoon is completely honored to be Ava's mom.
"But I just love her," the 40-year-old actress told the publication at the Elle's Women in Television event on Saturday.
https://www.instagram.com/p/BOxVKIwBW45
"I'm so lucky to be her mom, and I just love having her in my life and getting to go everywhere with her," she continued. "It's a great honor."
Ava might only be 17-years-old, but she definitley is a dead ringer for her famous mom. Plus, the two spend a lot of time together and their twinning moments are ones we always love to see.
https://www.instagram.com/p/2HvxLLChWo
Really, could these two be any cuter?