A Studio Ghibli theme park is in the works, so our anime dreams have come true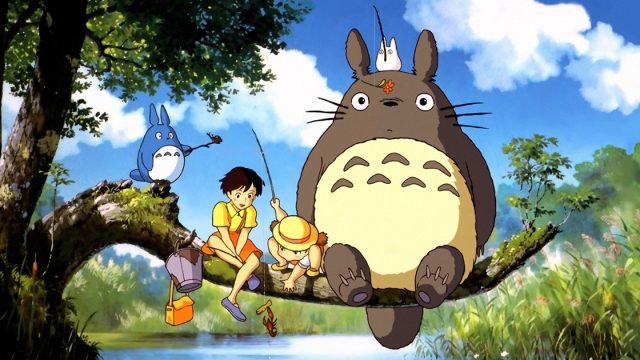 If you love movies such as Spirited Away and Howl's Moving Castle then you're going to love this news — Studio Ghibli are opening a theme park, and we're pretty sure it's going to be as magical as their movies.
Of course, there is already a Studio Ghibli Museum in Japan, which opened back in 2001. However, according to a report by RocketNews24, it seems that the beloved animated film production company are setting their sights on something larger. The report states that Aichi Prefecture's EXPO Park will be transformed into Ghibli Park by 2020, with executives from the studio outlining their plans at a press conference held on May 31st.
The park will be located near Nagakute City, which east of the prefecture's capital of Nagoya. The area is noted for it's greenery, which makes it a perfect spot for the proposed first amusement to open: an area dedicated to the adorable animated movie My Neighbor Totoro. Indeed, the park is also home to life-sized replicas of Satsuki and Mei's house from the movie, and any development, it has been said, will avoid destroying the surrounding natural beauty.
Those Ghibli fans among you might remember that it was announced that the studio's co-founder Hayao Miyazaki had original wished for there to be a technology free park for children to be built, but it seems, according to a report by Vice, that the developers will "take great pains not to disturb Aichi EXPO Park's existing plant and animal life." 
Back in 2015, one designer on Twitter took it upon themselves to design a potential Studio Ghibli theme park, and the results were absolutely stunning. While we're sure that, given the Green conscience of the famed animated studio, the actual theme park won't be this technological, it's still a pretty great guess at what a potential park could look like.
The theme part is purported to open in 2020, which is the same year that Miyazaki's latest feature, Boro the Caterpillar, is slated for release. The animator came out of retirement to work on the project, which began its life as a CGI animated short for the Ghibli Museum.