These students just found a way to make rape kits way more effective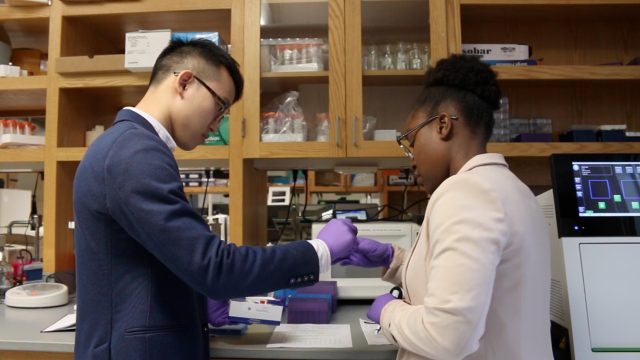 Brown University students and science heroes, Richard Park and Bella Okiddy, are making huge strides in making rape kits better, more effective, and less invasive.
With their start up Technologies Against Assault, Richard and Bella are improving sexual assault forensic evidence collection kits (commonly known as rape kits) with biotechnology, including color-changing cotton swabs that would activate upon contact with semen. This could drastically speed up the process by confirming evidence collection during the hospital exam and thus reducing the number of invasive tests conducted by helping medical professionals pinpoint exactly which tests are actually necessary.
"Our mission is to use biotechnology to reduce the forensic turnaround time, empowering more survivors of sexual assault to seek medical attention," say the biomedical engineering students via their fully funded Indiegogo campaign.
The swabs, which would cost about 20 cents more than traditional swabs, work similarly to home pregnancy tests that detect sperm. While the use of their invention would be limited specifically to detecting ejaculation — and additional tests would be required to determine things like DNA matching — their invention is "transformative for the field," says Heather Aliotta, a sexual-assault nurse examiner at Women & Infants Hospital in Rhode Island.
Park, who is a survivor of sexual assault, said "I want to empower survivors to seek medical attention, not just for [sexually transmitted infections], or potential pregnancies. But also, as the first step in a healing process. I never had that."
The process for reporting sexual assault tends to differ by state. Typically, completing a rape kit is one of the first steps after reporting a sexual assault. The kit can consist of several steps, including listening the survivor's recollection of the incident, photographing visible physical injuries, and gathering biological evidence (which can include invasive steps such as drawing blood, cotton swabbing skin, mouth, vagina, rectal area, under the nail tissue and collecting hair combings).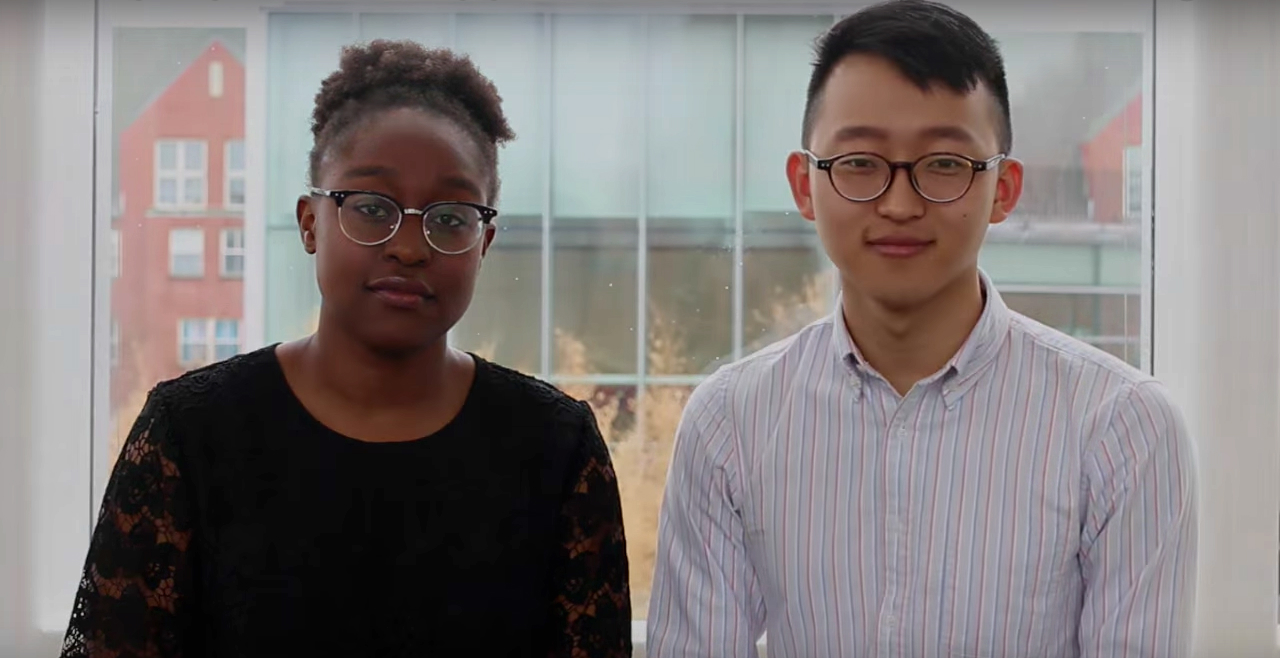 After that — it's a waiting game. The nationwide turnaround time for testing rape kits in crime labs ranges from months to years. The reasons for this backlog in testing the kits include lack of resources (on average, it costs between $1,000 and $1,500 to test one rape kit) and lack of legal compulsion to check the kits (according to the Huffington Post, only six states and Washington, D.C., explicitly provide a right for the prompt testing of a rape kit.)
Nationwide, there are at least 144,407 untested rape kits, according to data compiled by The Guardian, and there are no national statistics on how many rape kits have been destroyed without the survivor's knowledge or consent.
Last year, the Federal government pledged $79 million to eliminate the backlog. The Sexual Assault Survivors' Rights Act was recently passed by the U.S. Senate, guaranteeing, among other things, that survivors who submit a rape kit would have the right to know where it is and whether it has been tested.
In the meanwhile, Richard Park and Bella Okiddy are hoping to get U.S. Food and Drug Administration approval and have their kits in hospitals by December 2017.