This student's email asking his teacher for extra credit is pure gold (and it worked!)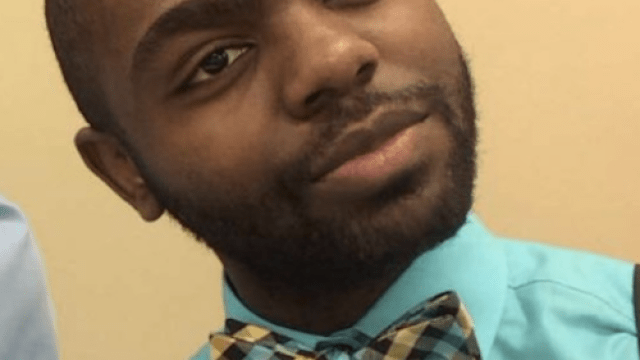 One heroic college student just proved that anything is possible, even getting extra credit your teacher says isn't available — an email (a hilarious one) is all it takes.
Deondre Wallace, student at Missouri State University, really wants to get an A in one of his classes. The syllabus, unfortunately, clearly stated (in bold and all caps, no less) that no extra credit would be given.
But Deondre, the go-getter that he is, decided to try out an age-old mantra: ask and ye shall receive. 
Dr. Moore, It's the most wonderful time of the year, and no I don't mean Christmas. It's extra credit season! I know in your syllabus it says in bold and all caps "no extra credit, so don't ask yet here I am anyways. I've been doing the math, to keep my A I have to get a 97% on the final and we both know that's not happening. "People killin', people dyin', Children hurt and you hear them cryin' Can you practice what you preach? Or would you rather turn the other cheek? Father, Father, Father, help us Send some guidance from above 'Cause people got me, got me questionin' Where is the love? Where is the love Dr. Moore? With all the bad going on in the world, you have the opportunity to brighten up your students lives by offering extra credit. Can you find it in your heart? Where is the love?
Deondre's letter was respectful, warm-hearted, and, most importantly, quoted the wise, wise words of the Black Eyed Peas. How could you go wrong? false
And, because duh, his teacher got back to him exactly seven minutes after he sent his masterpiece of an email.
Deondre, For making me laugh, I will just give you and the rest of the class 20 extra credit points. It's been a pleasure having you in class this semester. I'll see you Thursday! -Christen.
Anyone else think Deondre just became hero of the year? We're sure the rest of his class thinks so.