Strobe yourself like a unicorn with these magical highlighters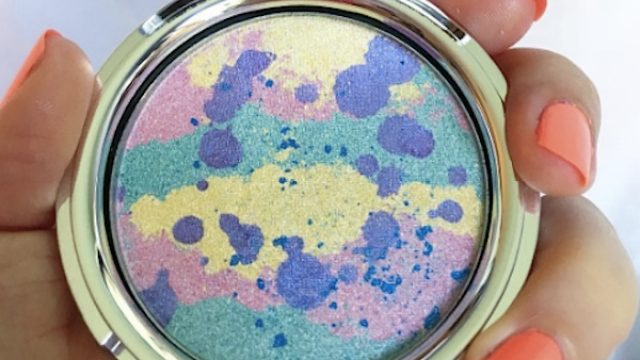 A few of the biggest trends in makeup that has picked up great speed over the past several years has been contouring, highlighting, and strobing. It seems every week another makeup company is releasing their latest must have that will help you achieve the perfect cheekbone look.
 But, nothing has been as eye-catching as the latest trend – duo-chrome highlighters that leave your face so shimmery you're basically a real-life unicorn.
According to Cosmopolitan UK, makeup brand Love Luxe Beauty jumpstarted the trend when they released their multi-hued, duo-chrome highlighter drops. What makes these worthy of the unicorn title is the magic that happens when you view them from different light. At one angle, they shine a bright pink. At another, they're a silvery blue.
 Since then, the trend has seen a boost and there are equally gorgeous products available in all price points and colors.
 US brands Anastasia Beverly Hills and MILK have released their own magical highlighters that give off their own take on the sparkle trend.
[hginstagra url=https://www.instagram.com/p/BHj24PUjR65/ hidecaption=true]
These are all so beautiful, we're not at all surprised there are beauty gurus who are covering their entire face with this gorgeousness.
https://www.youtube.com/watch?v=9Uv1RnuyCfY?feature=oembed
 If you like to be even more playful with your makeup and you want to add more unicorn magic, there are highlighters that have colored bases of blue or green, giving your look that extra standout power.
https://www.instagram.com/p/BJHIPzMB-Cd
This look is SO AMAZING we're going to rock the rainbow unicorn or a while. And yes, you can get highlighter with an actual unicorn ON IT, courtesy of Love Luxe Beauty.