17 streaming movies everyone needs to watch before they turn 30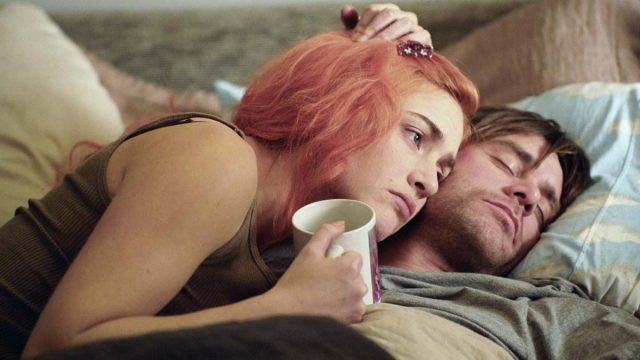 There are so many streaming movies out there it can feel overwhelming. The best you can do is choose which genre you feel like diving into, and then pick the one that got the most stars. Every now and then, though, you know you want to sink your teeth into a hearty film, something that will either reflect the most basic struggles of everyday life, or dazzle us so much that we forget what universe we currently live in. And the movies that fall into either one of these categories are definitely worth seeing before you turn 30.
In a lot of ways, the old adage is true: Age is just a number. But that's not always the case. Your age is a pretty good indicator of where you're at in life, and it can play a big role in how you relate to the world and the people around you. For example, your 21-year-old self probably doesn't find the dating montages of Sex and the City nearly as funny as your 30-year-old soul does, because you're pretty much a dating pro after all those years of experience. The movies below should be seen before you hit the third decade of your life because they make you reflect on the experiences you've had or imagine your future will look like. Of course, there are some on the list that are just such classic films, you'd be crazy not to see them before you hit 30. Whip out your laptops, because every last one of these is available to stream at this very moment.
Here are 17 streaming movies everyone needs to watch before they turn 30.
1Pulp Fiction
Quentin Tarantino's dark comedy film is hard to explain if you've never seen it. All you need to know is that there several really interesting, really wacky storylines to follow, with a near-perfect script and gripping characters. Some might even call it Pulp Fiction one of the best films of all time. Watch it on Netflix.
2 Sixteen Candles
Sixteen Candles is a classic '80s coming of age film, starring Molly Ringwald obviously. She's just trying to get through her 16th birthday, and we can't help but sigh with her along the way. Okay, so turning 16 isn't that dramatic in the long run, but it's fun to remember those days when you thought the world was going to end over the smallest embarrassment. See it on Netflix.
3Eternal Sunshine of the Spotless Mind
Getting your memory erased probably isn't the best idea to deal with a tough breakup, but don't lie. You've considered it before, because we've all been that heartbroken at some point in our lives. Watch Jim Carrey and Kate Winslet win you over on Netflix.
410 Things I Hate About You
Um, duh. You have to see this movie. You've probably already seen it 10 times. But you might as well watch it again on Netflix, and this time just try not to bawl your eyes out when Julia Stiles reads her poem to Heath Ledger, may he forever rest in peace.
5 Good Will Hunting
It was the movie the propelled Matt Damon and Ben Affleck to fame, and it's a real tear jerker (mostly thanks to the ever brilliant Robin Williams). It's got a wonderful script that makes you think about all the best things in life: love, friendship, forgiveness, trust, and staying true to yourself. Watch it on Hulu.
6Boyhood
We've never seen anything quite like Boyhood, which was filmed over the course of 11 years. Watch a young boy grow up as a regular kid in America, experiencing all the normal things you probably went through yourself. There's nothing fancy about the story, but that's why it's so magical. You really feel like it could be anybody's story being told on screen. See it on Netflix.
7 When Harry Met Sally
This touching, hilarious tale of two best friends, played brilliantly by Meg Ryan and Billy Crystal, is a must-watch for anyone who has ever dated and wondered whether men and women can ever actually just be friends. See it on Hulu.
8Gladiator
Russell Crowe plays the ultimate hero in Gladiator, and you can watch him defend his family's honor on Netflix. Be prepared to cry and cheer and be sufficiently creeped out by Joaquin Phoenix.
9Love Actually
It's one of the most-watched Christmas movies of all time (or at least one of them). It makes us laugh until we cry, especially the part where the Prime Minister (played by Hugh Grant) gets caught snogging his girlfriend at a school musical. There are all kind of different love stories in this movie that will tug at your heart somehow and make you grateful for all the love you've got in your own life. Enjoy it on Netflix.
10What's Eating Gilbert Grape
This movie will remind you how important it is to love your family, no matter how they may appear to the people around you. Johnny Depp, Leonardo DiCaprio, and Juliette Lewis will have you glued to the screen with their stunning performances. See it on Netflix.
11Saturday Night Fever
It's got a timeless soundtrack that will please anyone, but this movie is about so much more than dancing. John Travolta plays a teenager on the cusp of adulthood who is trying to find his way. He deals with racism in his neighborhood and tension at home with his squabbling parents, and he tries to win over a pretty girl, naturally. Watch it on Netflix.
17Boy
https://www.youtube.com/watch?v=ESD3mlgpSwM?feature=oembed
If you've never seen any of Taika Waititi's movies (The Hunt for the Wilderpeople, What We Do In the Shadows), you're seriously missing out. This movie is about a young boy growing up on a small farm in New Zealand, when his dad is released from prison and comes home to take care of a few things. It's hilarious, if you're open to the kiwi humor, and it will make you feel things. Watch it on Netflix.
13My Big Fat Greek Wedding
You don't have to come from a Greek family to enjoy the hilarious embarrassment that ensues in this movie. It's an especially heartfelt story for anyone whose family emigrated to America. Get ready to laugh! See it on HBO Go.
14The Imitation Game
It's a true story about Alan Turing, the man who decrypted German codes to help the British in WWII. He's a determined man who isn't exactly the most social, and he has to hide the fact that he's gay. Benedict Cumberbatch plays Turing with such tenacity and authenticity, you can't help but cry your eyes out for the suffering real-life Turing went through in his time. See it on Netflix.
15Frida
Salma Hayek plays Frida Kahlo, a Mexican painter and one of the most influential women to have ever lived. Watch her dysfunctional relationship play out with her husband, played by Alfred Molino. Her strength and resilience will inspire you and make you want to be the most badass version of yourself. See it on Netflix.
16Forrest Gump
Do we really need to say much at all? Forrest Gump is one of the most classic movies of all time. Just make sure you've got a box of tissues handy. See it on Netflix.
17Clueless
It's got a cult following for a reason. Alicia Silverstone is a teenager in Beverly Hills, and she's just about to turn 16. Clueless is another one of those coming-of-age tales that hilarious, memorable, and so very quotable. See it on Netflix.