How to stream the Winter Olympics opening ceremony this Friday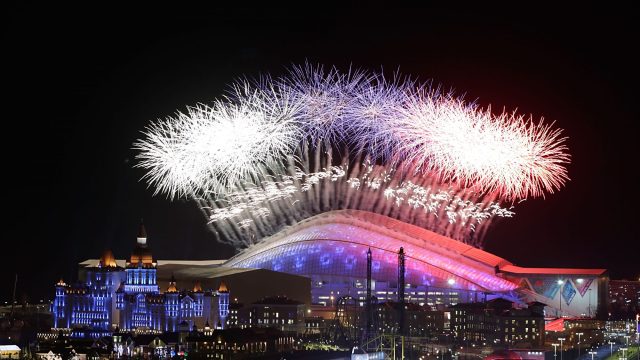 If you're a huge Olympics fan, then you'll likely be tuning into the opening ceremony this Friday, February 9th. However, if you're like an ever-growing number of Americans, you may not actually have TV (at least outside of Netflix and Hulu), which means you'll be looking to stream the 2018 Winter Olympic opening ceremony online.
In which case, we've got you covered.
The competition portion of the 2018 Winter Olympics begins this Thursday, February 8th. A day later, on Friday, February 9th, the world will get to witness the opening ceremony from host city PyeongChang, South Korea. The ceremony begins at 8 p.m. local time, which is the ultra-early 6 a.m. ET and 3 a.m. PT here in the United States. If you're a night owl, have no fear — the opening ceremony will air again at 8 p.m. ET.
To stream the opening ceremony, either live or at 8 p.m. EST, you can go to NBCOlympics.com. If you'll be on your phone or an iPad, the ceremony will also be available to stream on the NBC Sports app. And if you're planning to watch the competition portion of the Olympics, both the NBC Olympics website and the NBC sports app will allow you to stream each and every event.
And the opening ceremony definitely sounds like it will be worth watching. The theme of the evening is peace, and a cast of 2,000 will perform a fairytale adventure show. A slew of K-pop artists are rumored to be performing, according to Billboard. And PyeongChang is putting the "winter" in Winter Olympics, with extremely cold temperatures expected. (On Monday, PyeongChang was -19 degrees Celsius, which converts to -2 degrees Fahrenheit.)
Luckily for those on Team USA attending the opening ceremony, Ralph Lauren is providing original outfits designed to produce warmth with special heat technology, according to The Cut.
Plus, anchor Katie Couric and sportscaster Mike Tirico are hosting the opening ceremony for NBC. The evening broadcast of the event will be more "fully produced," with additional commentary and interviews by Couric and Tirico.
Whether you're streaming from an app or watching the good old-fashioned way, enjoy!