This straw hat dress will cost you thousands of dollars
Looking for something to wear on your vacation to the Amalfi Coast? Perhaps you want to stay cool in the Costa Rican sun? A straw hat is the perfect accessory. But why pack one straw hat when you can pack a bunch of them, in the form of a dress! If you're scratching your head, you need to take a look at this Jacquemus dress.
Yes, it is made entirely out of straw hats.
It's called fashion! Look it up. Jacquemus has taken their popular "Santon Straw Hat" and has sewn? Tied? Somehow finagled them all together into a dress. It is truly a summer lewk! Furthermore, the dress is made out of 8 different hats and is an online exclusive for Ssense. It is 100% straw hat. Comfy!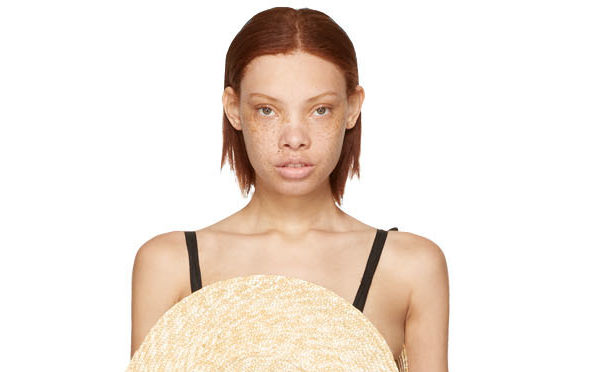 Additionally, this dress is ideal for those of us who never look right in hats. Now, the hat doesn't have to be worn on your head at all! It can be worn all over your body. Which may make giving hugs or sitting in an airplane seat a real challenge. But it is a small price to pay for this summery AF vibe.
Furthermore, speaking of "small price," the dress retails for $3,050. What, you don't have $3,050 in your hat budget for this summer? Did you spend it all on winter coats made exclusively out of mittens?
Although, from an artistic standpoint, it is kind of cool.
After all, fashion is art. Architecturally, this dress is aesthetically pleasing. The varying size and placement of the hats are reminiscent of  Comme des Garcons. But at the beach. Consequently, this dress would do well in a museum where it can be appreciated. Because let's be real, it's NOT going to fit in a suitcase.