18 "Stranger Things"-themed holiday sweaters so you can be the cool kid at your company's holiday party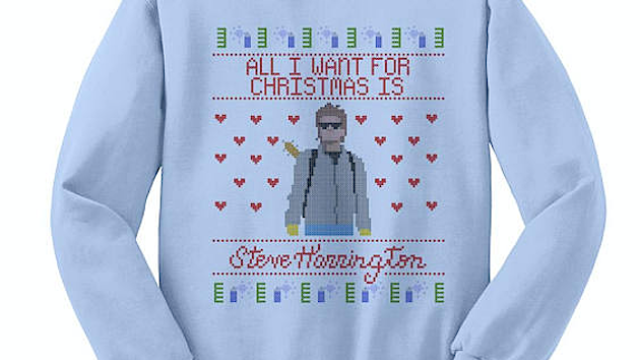 As with most pop culture phenomenons, the Netflix darling Stranger Things has loads of merchandise to shop. And perhaps the most adorable and seasonally appropriate options are the Stranger Things holiday sweaters floating around the internet.
If you're anything like us, you've likely watched and rewatched both seasons of Stranger Things until your nightmares were filled with visions of the Upside Down, and your good dreams consisted of Steve Harrington and Dustin kicking it like adorable brothers.
The concept of wrapping yourself in a cozy Stranger Things sweater is an ideal marriage of your need for comfort and your pop culture obsession. Plus, these make great gift ideas for your upcoming holiday shopping.
Go ahead and kick back, relax, and treat yourself to a plate of Eggos as we show you 22 "totally tubular" Stranger Things sweaters.
(Warning: spoilers in sweater form below.)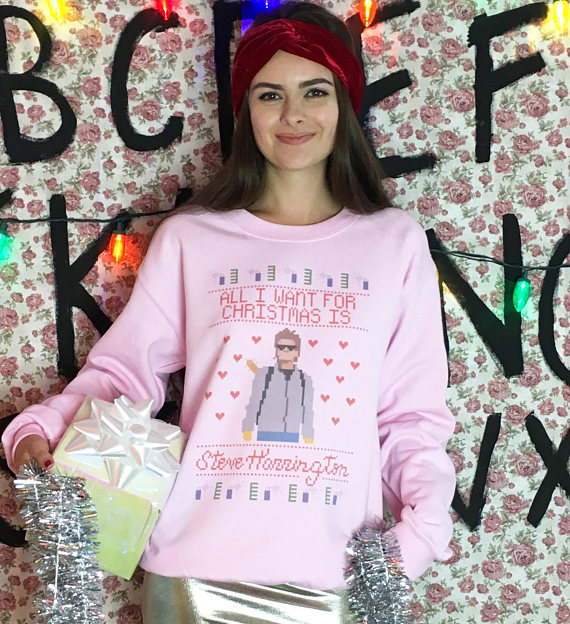 Now that Nancy has finally admitted her feelings for Jonathan, Steve is back on the market and healing up. So it's your time to swoop in for his love with this sweater declaring your love for him.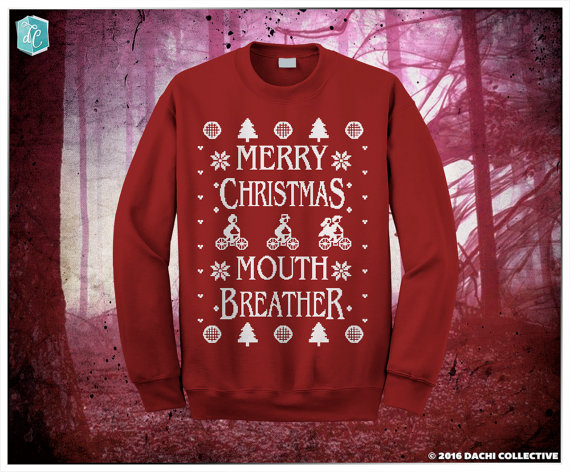 This looks comfy and is a great way to throw festive shade at any bullies at the Christmas party.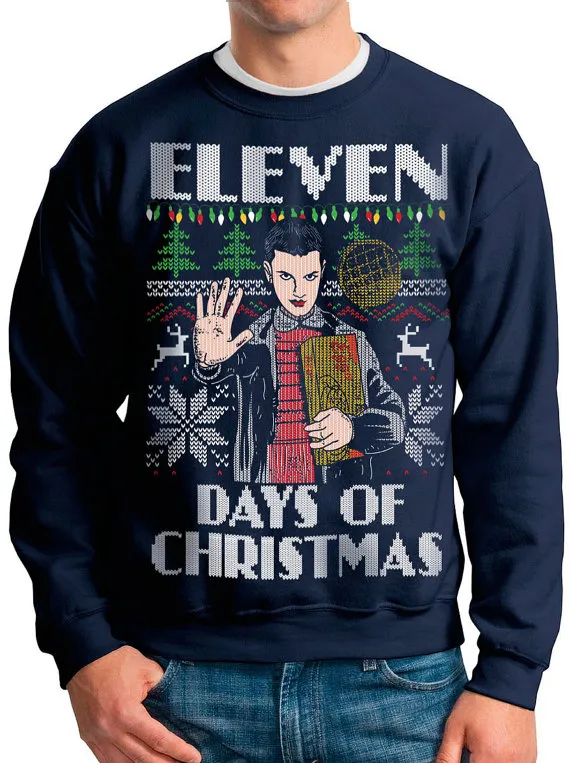 This is the trifect of clothing, it features Eleven holding her favorite her breakfast food AND it uses wordplay.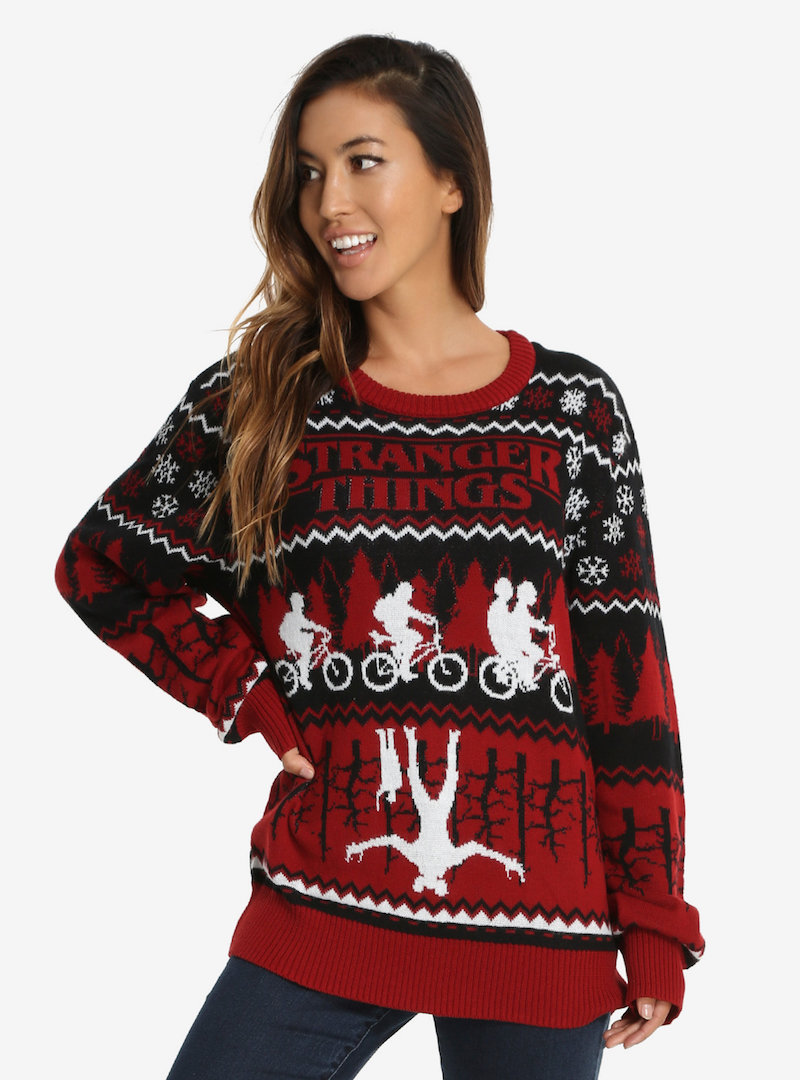 This "ugly" sweater has the whole party riding on their bikes. We just need Max on her skateboard to make it complete.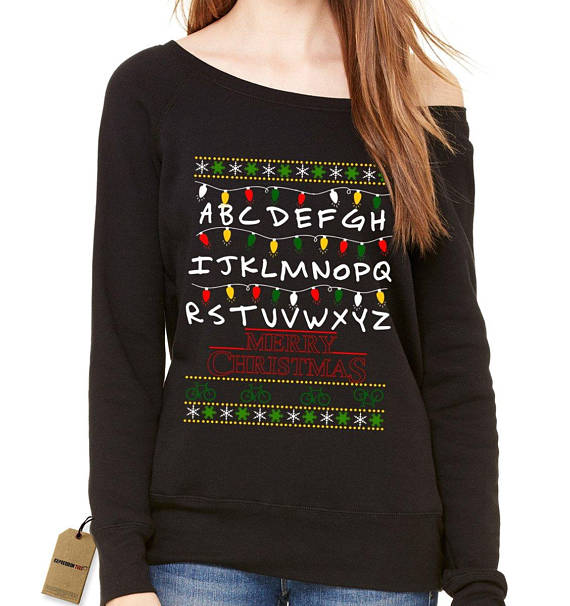 This sweater will help channel your Joyce Byers (aka our beloved Winona Ryder) scribbling on the walls as she searches for Will. We've all been there, right?!
This is the rule all of the democratic Stranger Things pals swear by, but also it's a really cute sweater.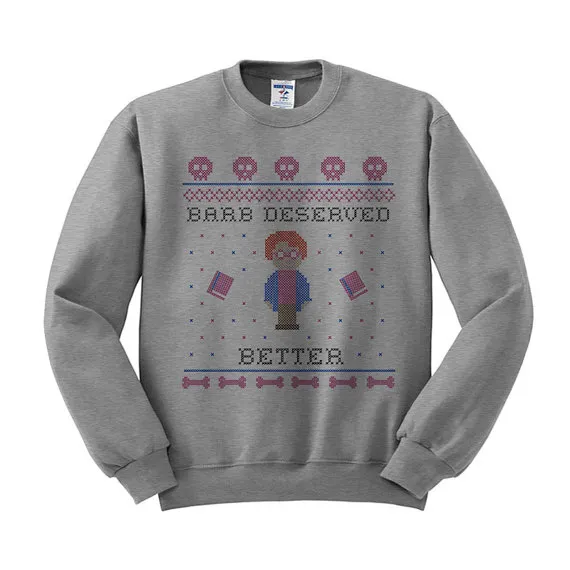 We're still not over Barb.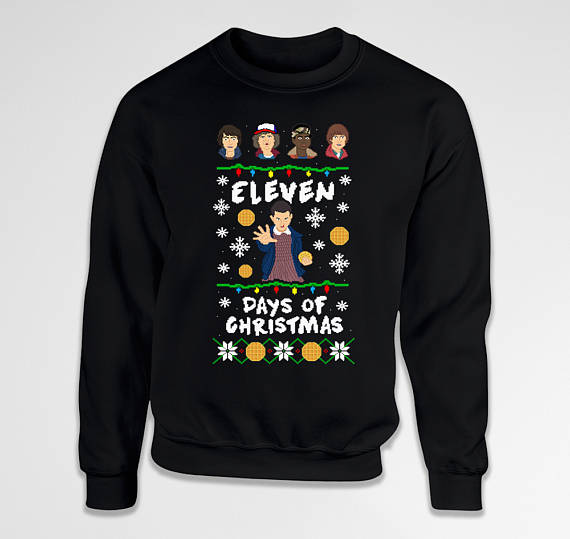 This is one of the few sweaters that actually shows the whole gang, and they're all so adorable.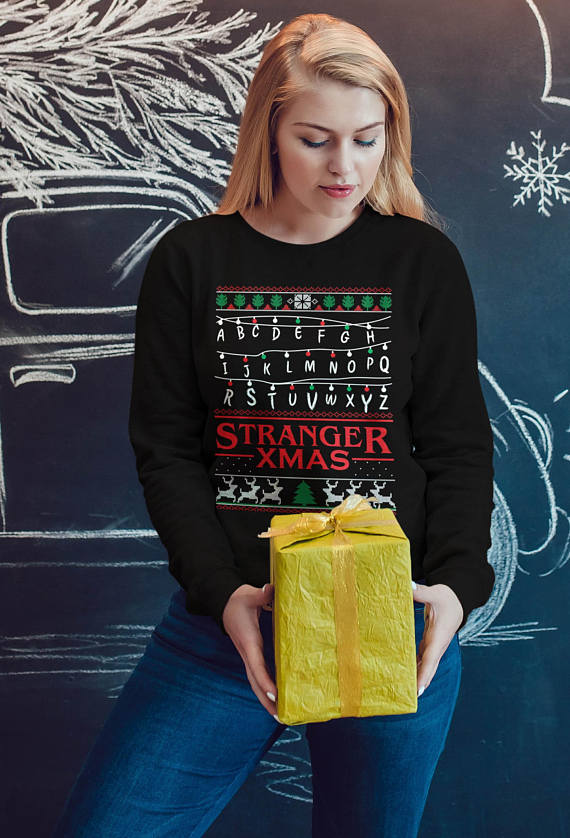 You can wear Joyce Byer's lights, christmas reindeer AND the Stranger Things font all at once.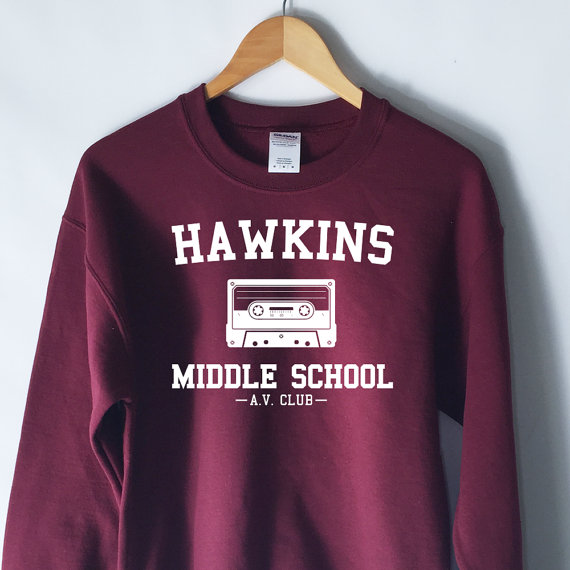 Not ugly sweater style, but this sweatshirt is perfectly subtle. Only fellow Stranger Things fans will understand.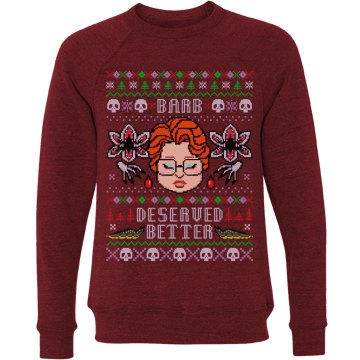 Is it too late to bring her back in Season 3?!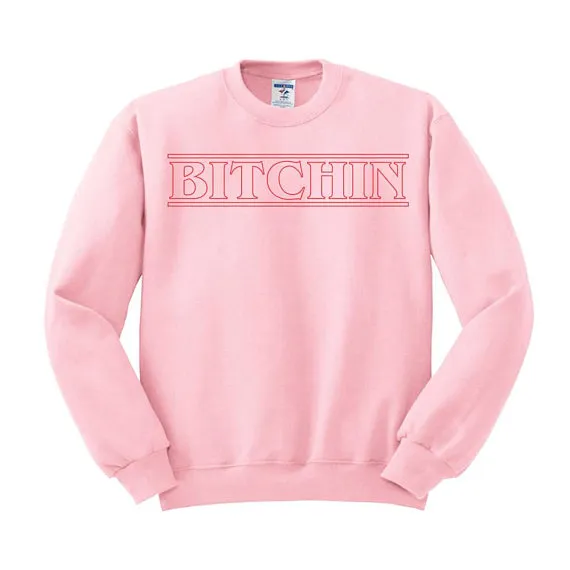 This sweater is almost as striking as the moment Eleven's sister gussied her up in punk gear and taught her the word "bitchin."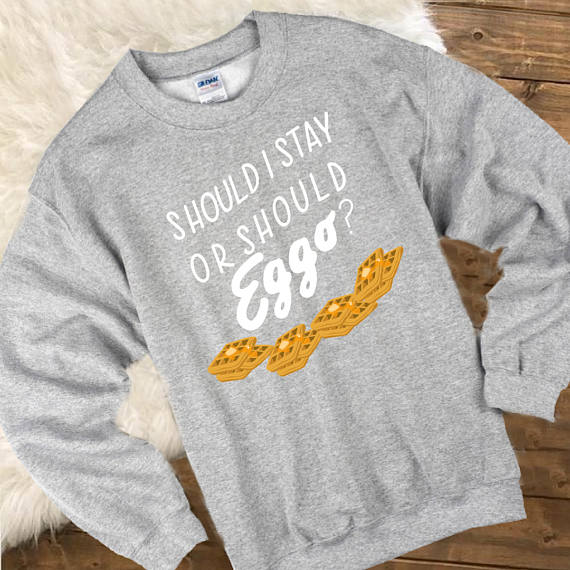 Okay, this sweater is beautiful enough we're officially craving waffles.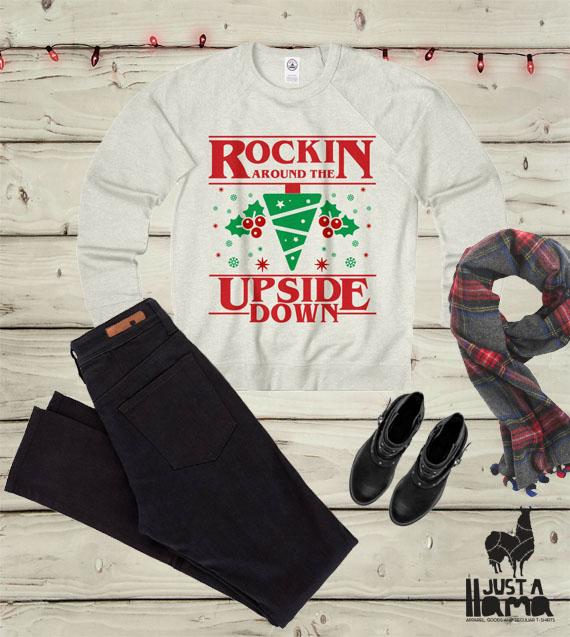 There is perhaps nothing more apt than combining the lyrics of a classic Christmas carol with a reference to a dark and terrifying sci-fi world.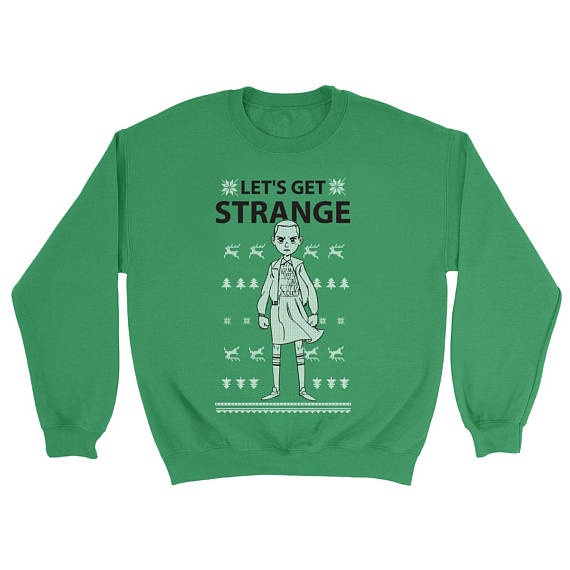 This illustration of Eleven is awesome. She looks ready to take on all of the holiday stress with her psionic abilities.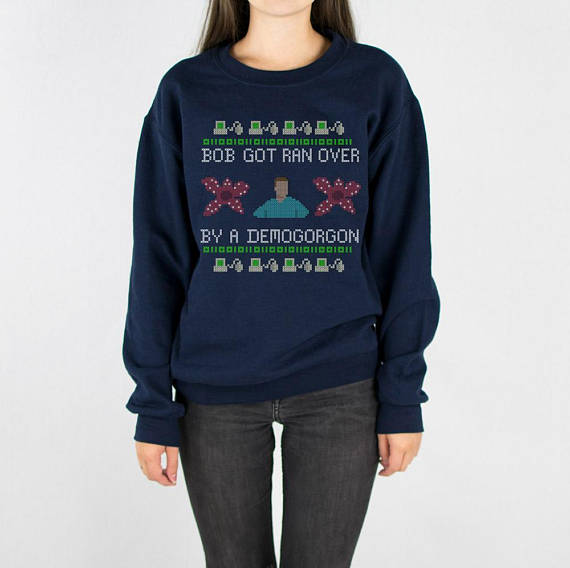 Celebrate the life of Bob, the superhero, through this sweater.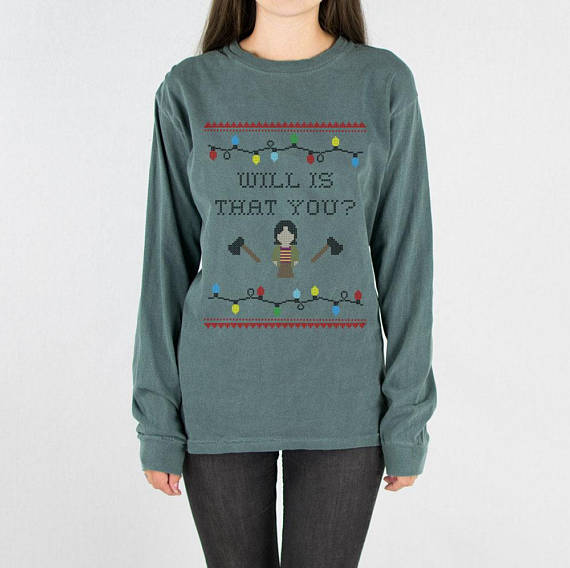 This sweater is terrifying in that it properly captures the pathos of Stranger Things: the PTSD that both will and his mother suffered, and the ever-growing monster inside of poor baby Will.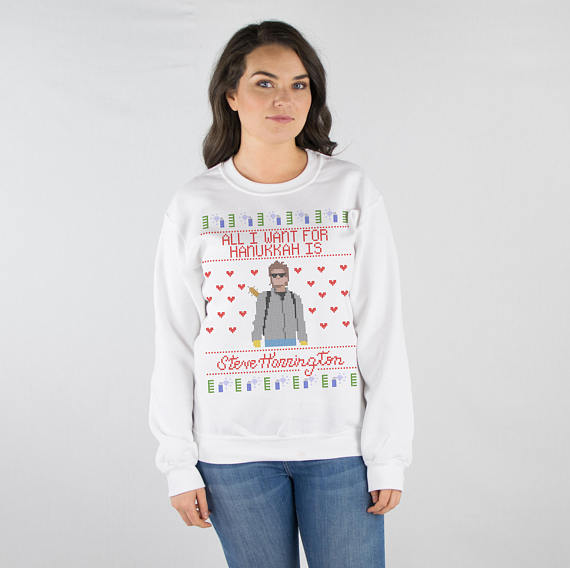 The fan love for Steve Harrington certainly does not start and stop with people who celebrate Christmas. And why should it?! Steve is a hunk with good hair who shows some serious emotional growth in the second season.
Hopefully, these sweaters helped warm your heart as much as precious Dustin's smile.
Although honestly, what could beat those pearly whites?