Say hello again to Steve Harrington, your new favorite character on "Stranger Things"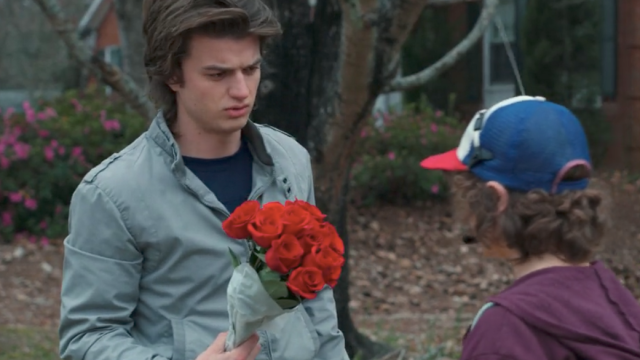 Friends, it's time to wake up because while you were sleeping, Steve Harrington went out and became your new favorite character on Stranger Things.
Thanks to stellar character development, Season 2 of the Netflix series sees Steve (once again played by perfectly coiffed Joe Keery) move on from being way more than Nancy's (Natalia Dyer) mostly terrible jock boyfriend and into one of the most dynamic characters on the series.
In the beginning of Stranger Things Season 1, Steve is clearly a walking stereotype of a popular high school jock. He's the ultimate '80s bro who picks on Jonathan (Charlie Heaton), the loner whose brother is missing (!!) but for some reason, Nancy's attracted to him. I know, it's the hair. In many ways, Steve's arrogance is even more frustrating because he spends seven and a half episodes completely clueless as to what's going on, which in turn makes his actions seem even more shitty. But the first season does drop tiny hints that there's more to Steve than we initially know, something finally we see during the final half hour when Steve stumbles into the Upside Down nonsense when trying to apologize to Jonathan and Nancy and actually ends up being helpful. After catching a glimpse at not-terrible Steve, we couldn't help but wonder if we were finally going to see Steve grow as a person…
*tap* *tap* *tap*
What's that? Oh, just the Duffer Brothers tapping into his potential and giving us the Steve Harrington we didn't even realize we needed. In Season 1, Steve's sole existence seemed to be Nancy's pretty "meh" love interest and while the season ends with them together, Season 2 makes it clear pretty quickly that he and Nancy are, in her words, "bullshit." 
But with a breakup early in the season, Steve *could* have meandered for the rest of the season, awkwardly on the sidelines pining for Nancy who is off with Jonathan for plot-adjacent purposes — which certainly could have happened if Keery hadn't been promoted to series regular for the second outing of the series. But instead, we see a clearly heartbroken Steve trying to figure out his place in life. In doing so, he stumbles into and reluctantly teams up with Dustin (Gaten Matarazzo) — who also finds himself riding solo for much of the season — to try and capture Dart, in one of the best pairings of the season.
While we now know that Steve and Dustin's pairing was not part of the Duffer brothers' initial plan for Stranger Things Season 2, it may have been one of their smartest moves because not only do Keery and Matarazzo have incredible chemistry but it also paved the way for Steve's best role: Babysitter.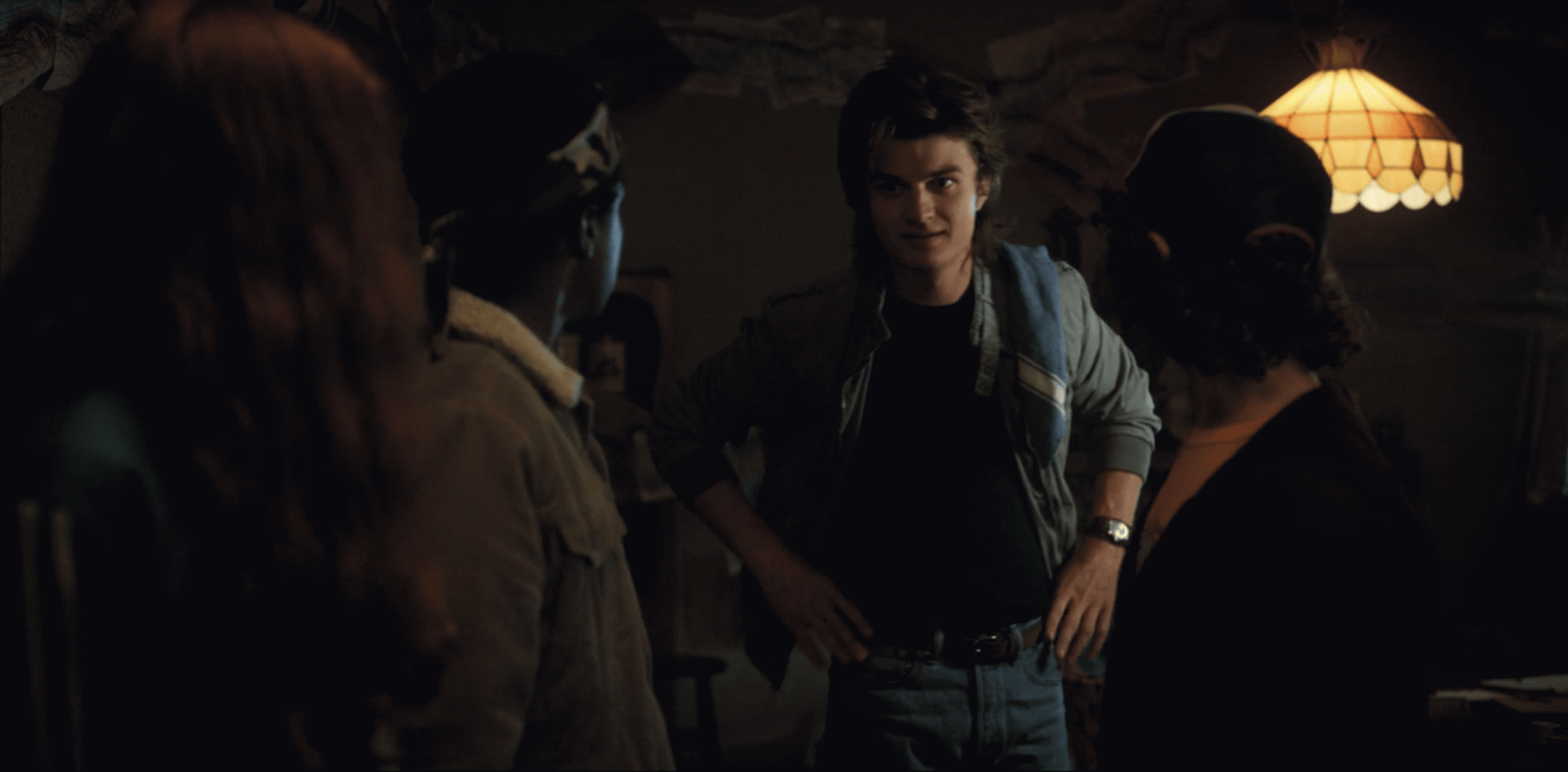 And boy does he really take to that role, becoming the perfect combination of den mom and Brand from The Goonies. Not only does he quickly master the art of the Mom Pose — complete with the dishrag over the shoulder — he means business when it comes down to protecting them from anyone who would try and bring them harm…even if that means taking charge in a junkyard demodog battle and getting the living daylights beat out of him by resident Hawkins psycho Billy (Dacre Montgomery), Steve's season-long rival and Max's terrible stepbrother.
I mean come on, a very beat up Steve waking up in a car surrounded by thirteen year-olds and realizing that one of them is driving might be one of the most on-point reactions ever: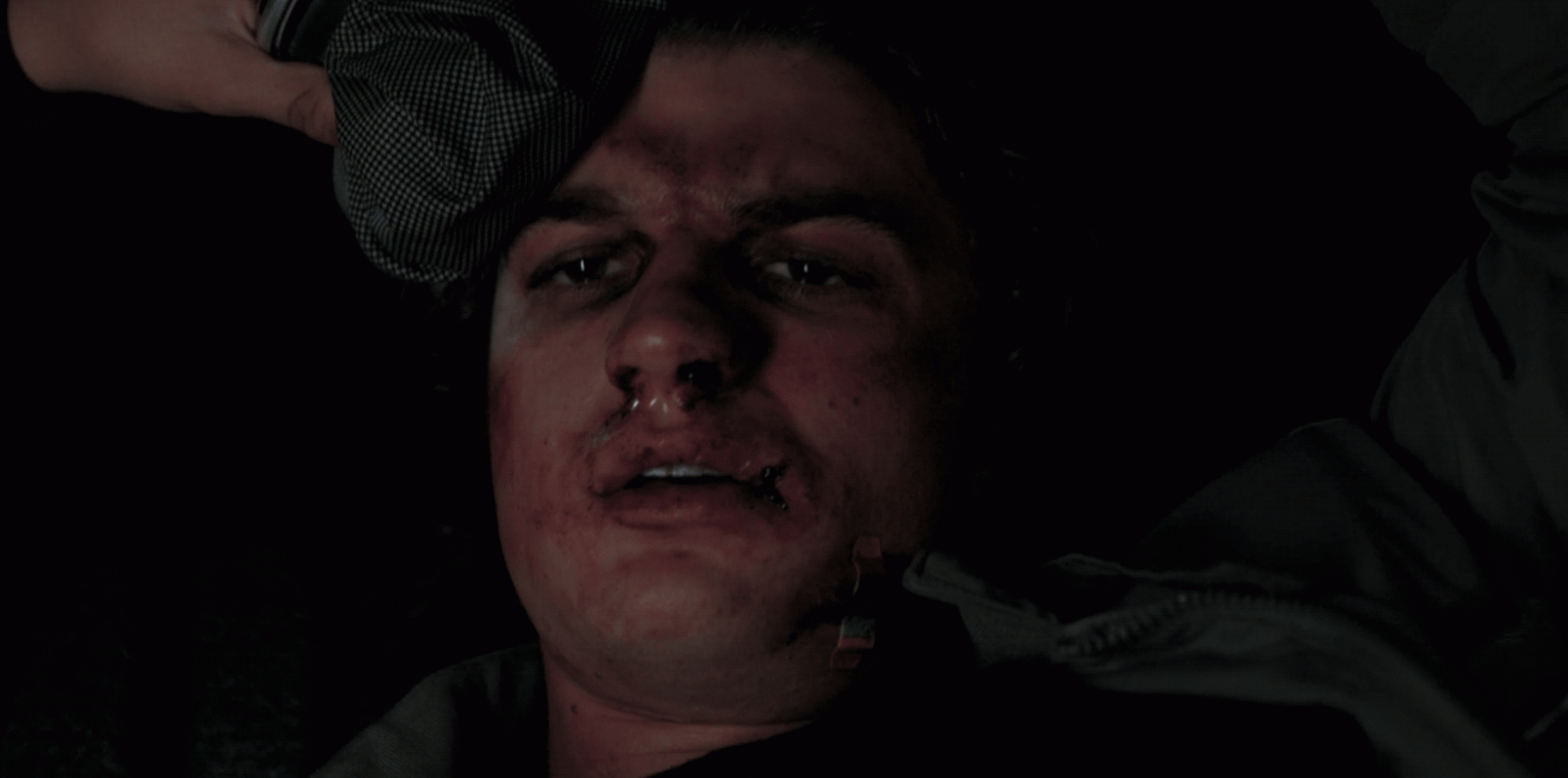 It's a scene made even more hilarious by Dustin consoling him for getting beaten to a pulp, despite "putting up a good fight."
But even though Steve is now a responsible babysitter who very much objects to the middle schoolers' death mission in the tunnels, he treats his babysitting responsibility like a marriage and is following through on his vow to protect them from danger, taking charge in the tunnels, saving Mike from the tentacles, and attempting to shield Dustin from the charging demodogs — which, luckily aren't after them.
But even after the Mind Flayer is banished to the Upside Down, and Steve is no longer Mr. Mom to a group of tweens, it's clear how much he *actually* cares about them, especially Dustin. I mean, he not only divulged his secret haircare routine to Dustin (the key is in the Farrah Fawcett hairspray), brings him to the dance, and gives him an adorable pep talk. AND THEY DO A SECRET HANDSHAKE.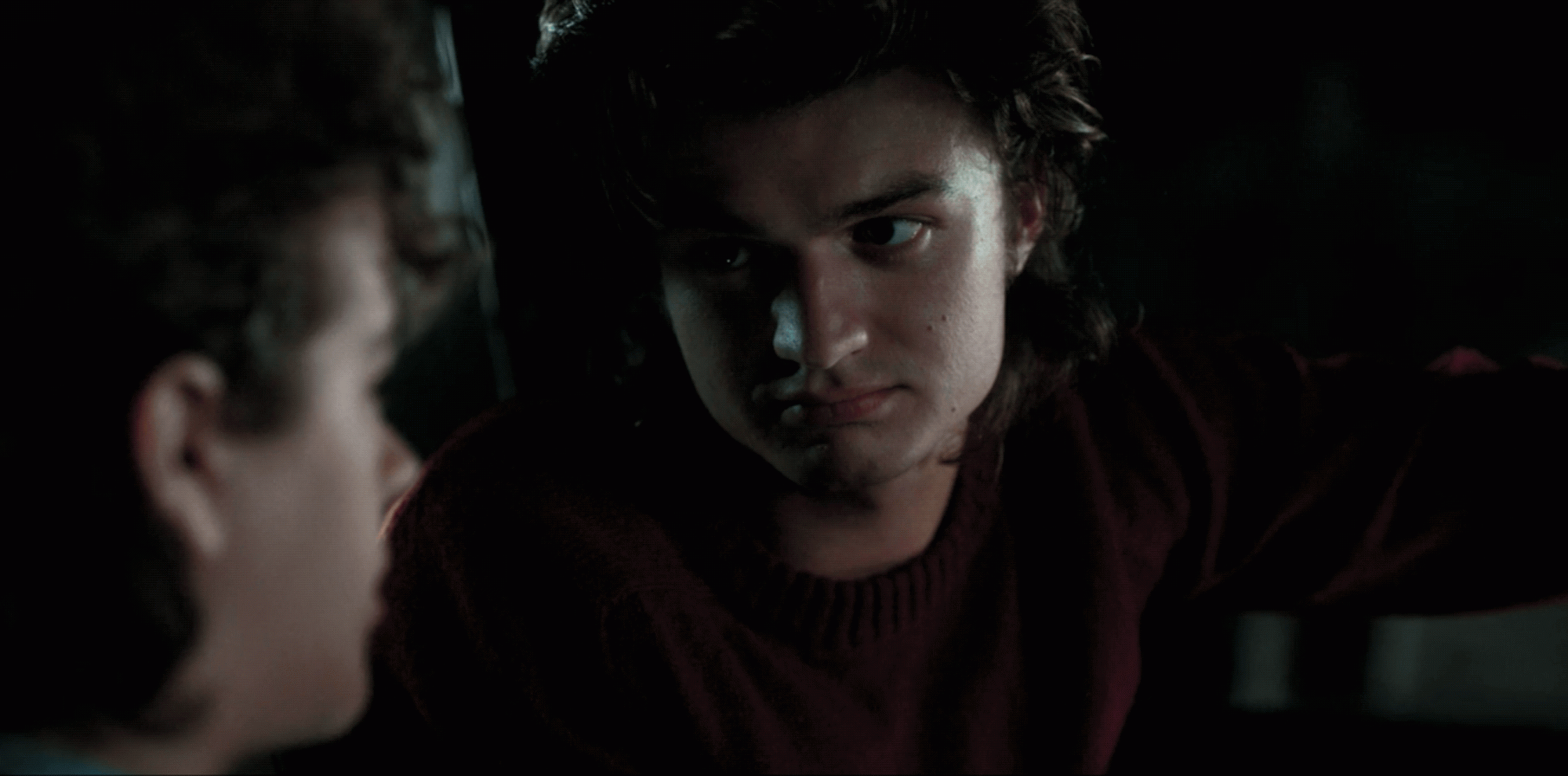 Pairing Steve off with the kids may not have been in part of the initial plan but, especially coupled with Billy's merciless antagonizing of the former king of Hawkins, this season made it clear that Steve's priorities have changed. Steve begins the season wondering what to do after high school — he'll either go to college or work for his dad — leaving with some serious soul-searching ahead of him.
The Dustin/Steve pairing really worked because it added previously unknown depth to the character. Steve is trying to find himself as a person beyond high school while Dustin, whose mother clearly loves him, seems to be suffering from a lack of male role model.
So by the time Billy and Steve have their final altercation in the finale of Stranger Things, they're really fighting about different things. Billy wants to beat Steve to a pulp in one of those cliche, peaked in high school alpha male moves to physically take down the person atop of the high school food chain. But at this point, Steve is *so* far beyond all that nonsense that he's just trying to protect Lucas and the rest of the kids from their new town menace.
Frankly, it was really nice to see Steve spend most of Stranger Things without Nancy and Jonathan. Steve and Nancy breaking up relatively early in the season presented an interesting opportunity for Keery, who *really* only interacted with Heaton and Dyer's characters in season one. The love triangle between the three Hawkins teens certainly loomed large throughout the season and will most likely come to a head over the course of the next two but the Duffer brothers were smart in not spending too much time on it because honestly, we had bigger fish to fry during season two.
So thank you Duffer brothers for trading in Steve's king of Hawkins crown for the king of character development crown. Now please don't kill him off in Season 3.