"Stranger Things" star Millie Bobby Brown is breathtaking in new Sigma music video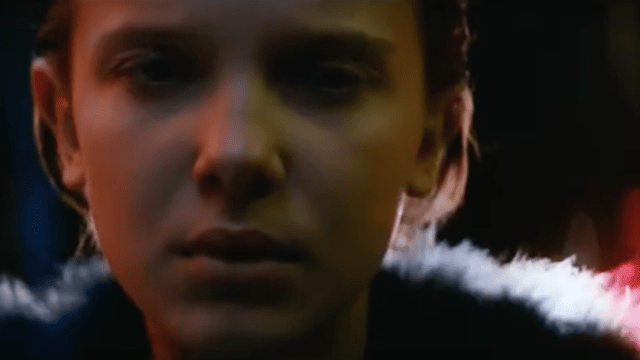 Just when you thought the stars of Stranger Things couldn't get any more hype, Millie Bobby Brown gets her music video debut and again turns all of our attention back to the Netflix series and we're not mad about it.
We have to admit that we love all things Stranger Things, so without even watching Brown in this music video we are freaking out about this news. On Thursday, Sigma dropped its new music video for "Find Me," featuring Birdy and the best part is that Brown is their new video girl.
Seriously, it's like watching Eleven back on TV except you're watching Brown on your computer screen, which is almost the same, and equally as awesome.
"I love @birdy and am honored to be a part of this new video for her new song with @sigmahq !," Brown tweeted with a link to the video on Vevo.
https://www.youtube.com/watch?v=Ec92Wa8zJs8?feature=oembed
The video shows Brown standing in the middle of an empty street as traffic buzzes by and lights flicker everywhere. You see her going all over the city as her surrounding gets more intense and the special effects come in. Throughout the video, Brown lip syncs to the song and it's pretty amazing.
"I was so excited when Birdy asked me to appear in her music video for her new single with Sigma," Brown told Rolling Stone. "I have been a fan of hers for forever, and immediately fell in love with the song – it was such an amazing experience. We shot on the streets of Los Angeles, well into the night, which was so cool!"
PS: the 12-year-old actress just confirmed that she is returning for Season 2 of Stranger Things, so this day just keeps getting better! false
What do you think about Brown's music video performance?