Hopper's fate is revealed in the new Stranger Things Season 4 teaser
Warning: This post contains spoilers for Stranger Things Season 3.
If you were devastated about Jim Hopper's fate in Stranger Things Season 3, we have some big news. It turns out that Hopper's final episode wasn't so final after all. In a new teaser trailer for Netflix's Stranger Things Season 4, David Harbour's Hopper is very much alive. However, he's seemingly in some deep ish.
Netflix's Instagram account posted a teaser from the upcoming season of the '80s-set series with the caption, "from Russia with love." It opens on what looks like a Russian camp. Laborers lay railroad track while being closely watched by Russian military personnel armed with giant guns. As the trailer progresses, one laborer removes his cap to wipe sweat from his shaved head—and you get one guess at who this laborer may be.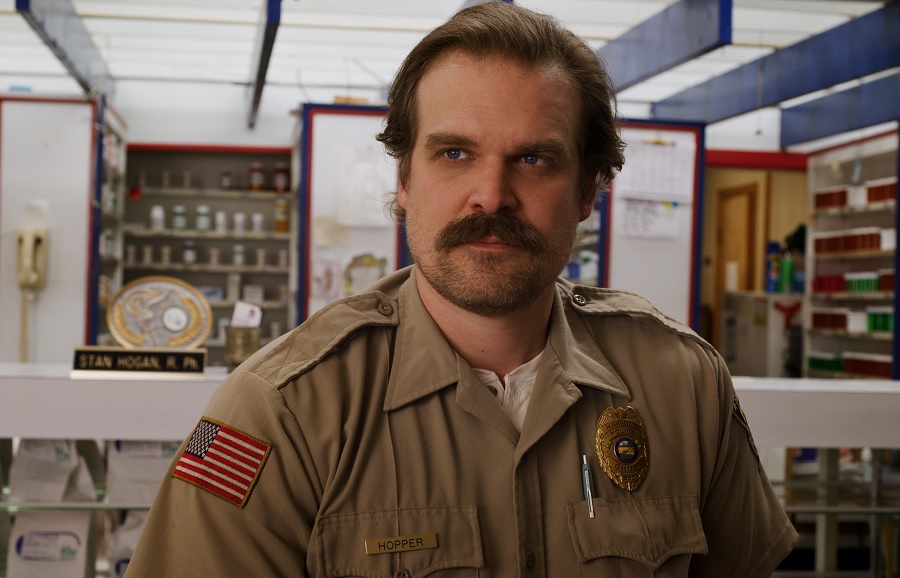 Yup, it's our Hopper.
And better yet, Hopper isn't trapped in the Upside Down—right now, anyway. That final, final post-credits scene of Season 3 is all starting to make more sense now.
https://www.instagram.com/p/B8jMAnJn5FE
You may still be recovering from the way Hopper was taken out of Season 3. He sacrificed himself to the Upside Down in order to save Joyce and kill the Mind Flayer. His death, along with all the other bad stuff that happened—including Billy's death and the death of basically half of Hawkins' population—caused Joyce to pack up her kids and move away from Hawkins for the foreseeable future.
But now that Hopper is clearly alive—even after actor David Harbour, who portrays Hopper, hinted he wouldn't be back for Season 4—it looks as though Joyce will have no choice but to return to rescue him.
Despite the glorious news that our favorite Hawkins police chief is okay, people are already predicting the horrors that could unfold in the next season.
This one…this one hurts. (LOL.)
https://twitter.com/udfredirect/status/1228327316566269954
A release date for Stranger Things Season 4 has yet to be revealed, but even so—that day cannot come soon enough. Give us Hopper or give us death!