"Stranger Things" Season 3 might be pushed back, and this is why we can't have nice things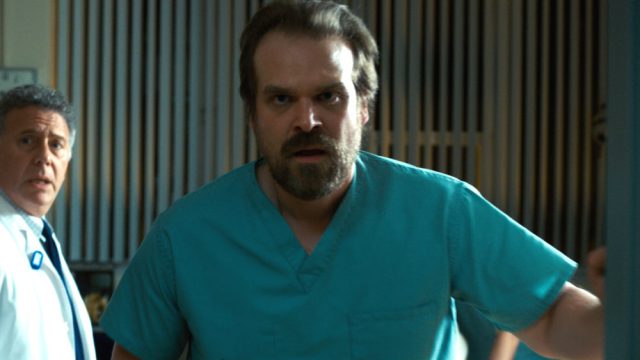 Just when you think things are starting to look up, everything turns upside down. Remember how Stranger Things was just renewed for Season 3? Yeah, it might not arrive for another year.
The first season of Netflix's breakout show first landed on the streaming site in the summer of 2016. The second season of the show dropped Halloween 2017. If you're sensing a pattern, there is one — it takes roughly a year and a half-ish to get the show ready to air, and with the late release of Season 2, Season 3 might not arrive until 2019. That is still *literally a year away.*
This news doesn't come from Netflix, or even the Duffer brothers, but rather David Harbour, everyone's favorite (daddy) police chief (sorry I just wrote daddy, but you know it's true). So take it with a big Hopper grain of salt, or cup of coffee. Talking with Variety, Harbour let slip that the Duffers need time to work out the scripts, and they're just not there yet.
"One of the things that's annoying for fans is that it takes us a long time to do them, he explained. "Like, you probably won't get [Season 3] until sometime in 2019. But also part of the thing is, like any good thing, they need time. And those guys work so hard. I mean, [the Duffers] just sit in their apartment and write for 12, 14 hours a day.
Coincidentally, I also like to sit in my apartment for 12 to 14 hours a day, and I could easily pick up some slack with Stranger Things Season 3 if they're looking and want to get it done a little bit faster. Anyone else sit around all day? Anyone else want to help the Duffer brothers get Season 3 here ASAP? If we all work together on this, bet we could get it for Thanksgiving 2018 rather than ~sometime~ in 2019.