These new images for "Stranger Things" Season 2 show us that everyone in Hawkins is hurting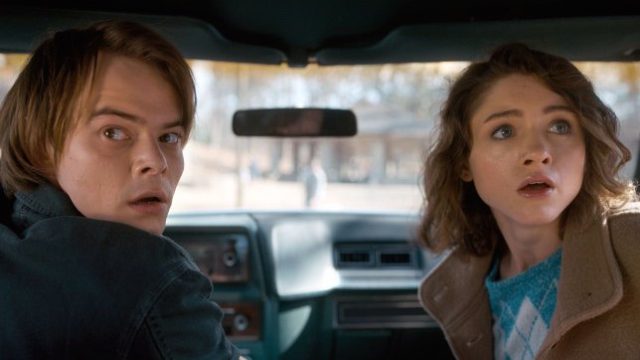 Stranger Things Season 2 is one of the most anticipated returns of the year. And the cast and crew have been pretty good at keeping secrets about the upcoming season. Since we're desperate for new information, these newly released Stranger Things pictures from Entertainment Weekly have us all excited. Just check out who will be returning in Season 2!
EW also managed to get some information about the plot for Season 2 as well. It looks like the kids are back together and trying to recover from the insanity of Season 1 and the Upside Down. But everyone is struggling to get back to normal a year after the events in Season 1.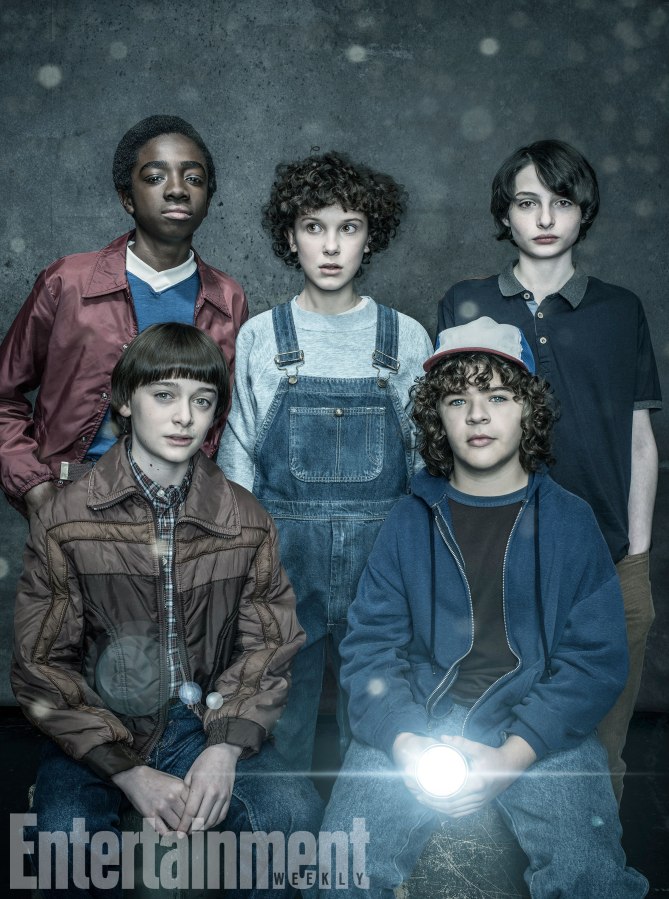 In a newly released photo, it looks like Nancy and Jonathan are pretty terrified (also, nice hair, Nancy). Are there still dark forces working in the town?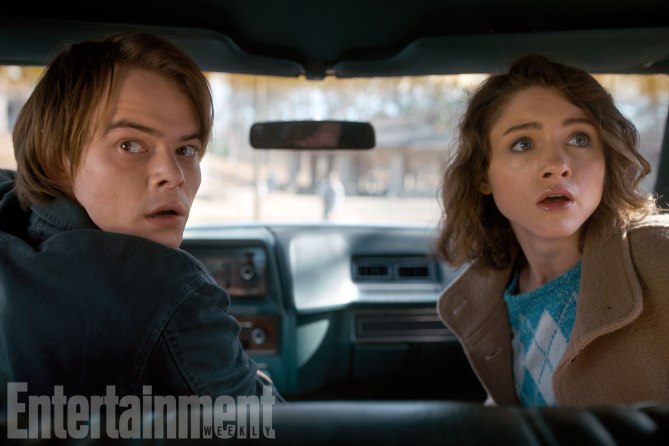 Also, don't forget that Nancy lost her best friend Barb in Season 1. She's surely feeling some guilt from that. And Mike lost his friend Eleven. Co-creator Ross Duffer told EW:
"[Nancy] and Mike are both the most screwed-up because they're the ones who both lost someone. They're both grappling with that, and we see the effects."
Speaking of trying to deal, Will's mom Joyce (Winona Ryder) was one of the characters in Season 1 most impacted by Will's disappearance in the Upside Down. Do all of those feelings just go away? How can she deal with everything she saw? She does seem a little lost in this photo released.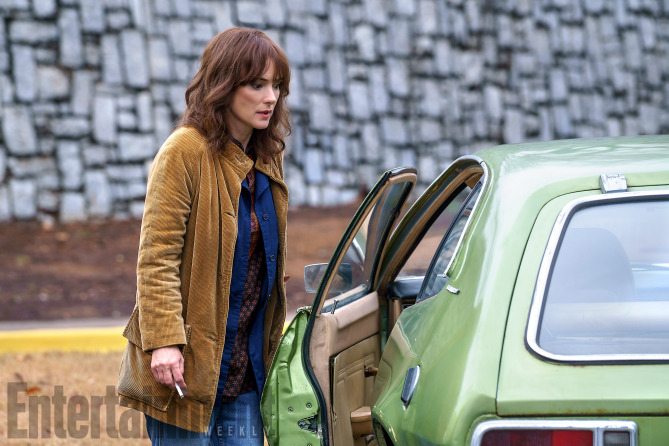 Season 2 of Stranger Things is promised to have more horror and drama with both our old favorites and a few new characters. You can check out all the photos over on EntertainmentWeely.com, and Season 2 returns to Netflix on Halloween if that's any indication of the vibe. We're guessing it's gonna be spooky!