Buckle up, shippers — "Stranger Things" is far from done with the Nancy-Steve-Jonathan love triangle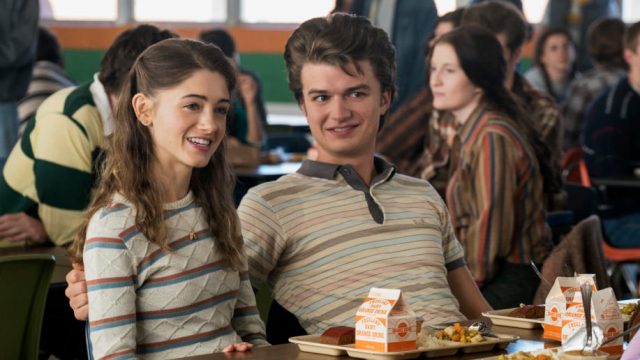 Stranger Things is a show that presents a lot of questions: What *exactly* happened to Will Byers? What other threats lie in the Upside Down, and why are they seemingly out to get the residents of Hawkins? Should Nancy date Steve or Jonathan, or neither?!
Okay, that last one is certainly different from the prior, but it's a worthy question. Because while Stranger Things centers on all-things sci-fi, it also has its grounded moments — like the high school love triangle between Nancy (Natalia Dyer), Steve, and Jonathan.
Many fans invested themselves in #TeamSteve and #TeamJonathan in Season 1. And those shippers will have much more to pour over in Stranger Things Season 2.
"Out of all these people, both Nancy and Jonathan feel like they're on the same page on that matter," Dyer told HelloGiggles, referring to the monster threat of the Upside Down. Okay…let's count that as a point for #TeamJonathan.
"These people are trying to go back to normal," she continues. "Steve is really trying to be there for Nancy during this time, and Jonathan is trying to be there for Will and for his mom. There's a bit of a natural rift there. For a while, [things were] crazy and now it's over. [Nancy and Jonathan] only really got to know each other for like a week, and of course there's a special connection, but it's kind of like…well, what happens now?"
Um, so maybe we should retract that point for #TeamJonathan?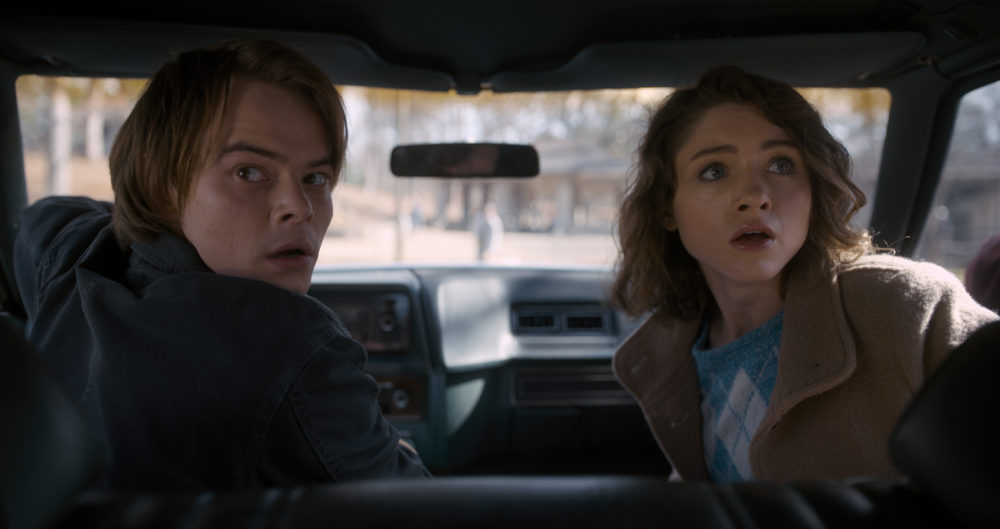 Or…maybe not, because Nancy and Steve are struggling: "At the beginning [of Season 2] Nancy and Steve have some issues, but it's basically just all of the fallout from what happened." Okay, but all couples have "some issues," so maybe we shouldn't count #TeamSteve out?
In any case, it appears the love triangle is still thriving.
Teams aside, we'll see Nancy figuring out what's best for herself, and we wouldn't have it any other way. "I think for Nancy it's kind of [about] finding her truth and figuring herself out. It's a little messy but that's also just very real to how it works and how it often happens."
The way we see it? Above everything else, we're #TeamNancy.