All the "Stranger Things" merch you need before you return to the Upside Down
As we gear up for the return of the beloved Netflix show, Stranger Things, we've got a lot of questions to ponder — is Eleven alive? Is the door to The Upside Down going to re-open? Do the kids get more Eggo waffles? Does Winona Ryder get a new wig? We've been reading trivia and old recaps to get ourselves ready, but there's nothing like a bit of Stranger Things-themed gear to really get in the spirit.
Whether you want a little totem to clutch during the scary parts or some new duds to share your love of all things strange to the world, we've got you covered. If we're going to fan out, we might as well go hard, you know? Envelope yourself in the world of Stranger Things and it'll feel like you're right there with those cute little kiddos — who aren't so little anymore!
Here are 16 Stranger Things-themed products to get in the spirit of the new season.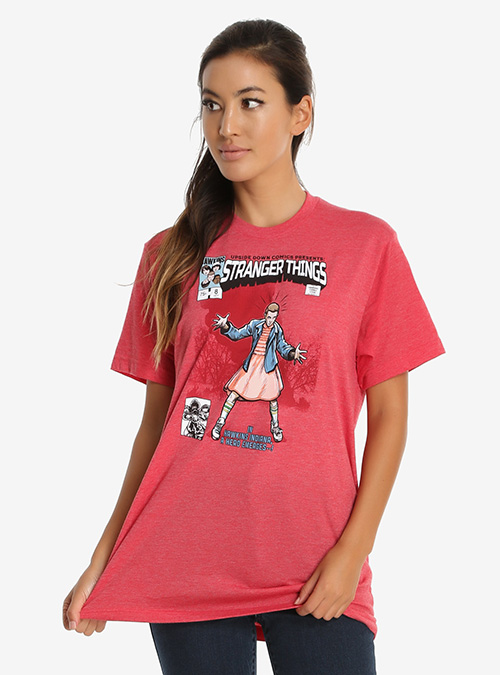 Who doesn't love a comic book-themed graphic tee featuring badass Eleven?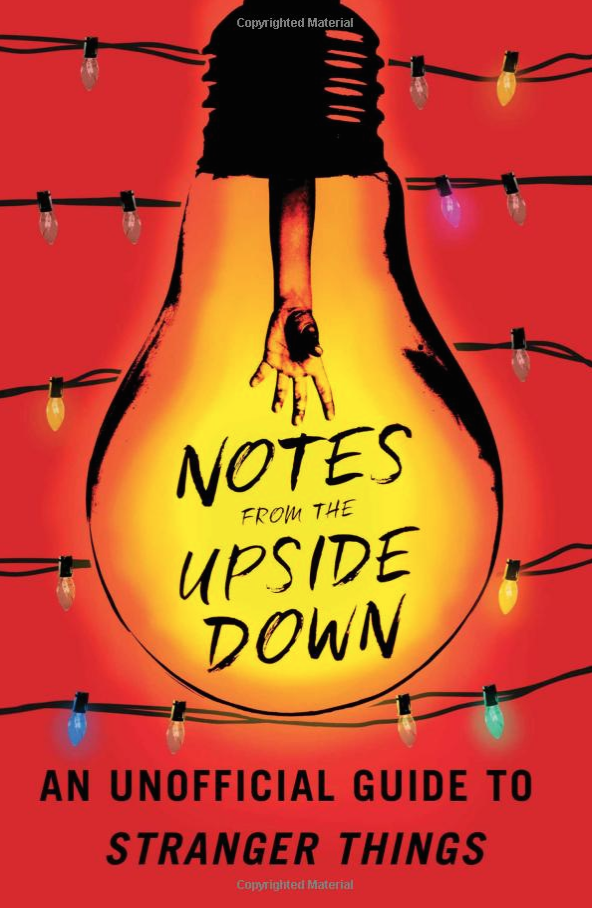 This book has everything you need to know about the world of Stranger Things. You'll feel like you just took a trip to Hawkins, Indiana.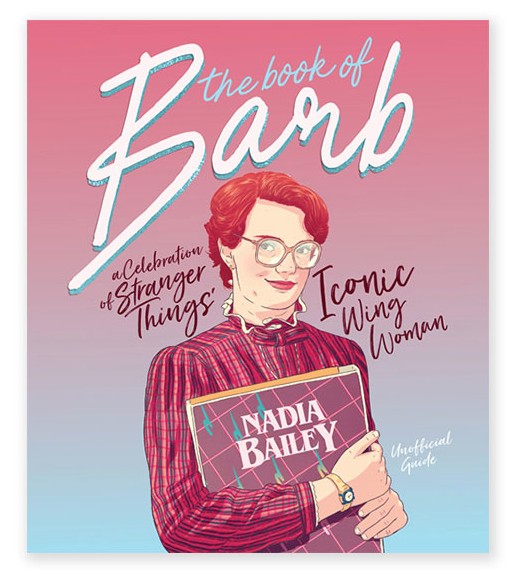 Learn everything you never knew you were wondering about the show's most beloved tragic hero. The book features guidance, quizzes, mix-tape recs, and more.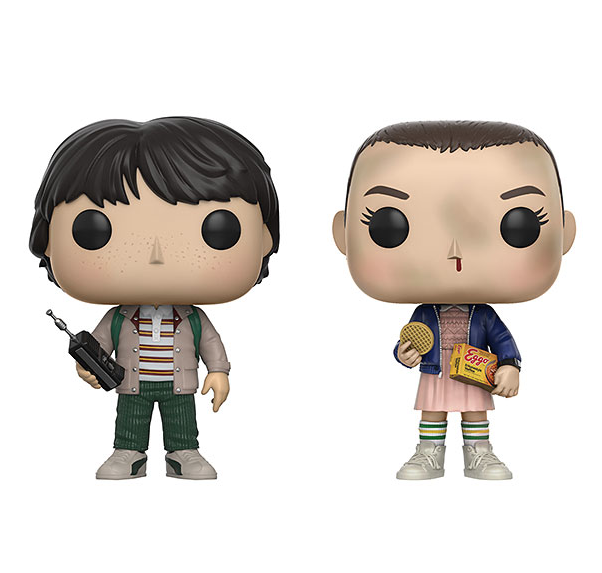 How adorable are these Funko POP! versions of the characters from Stranger Things?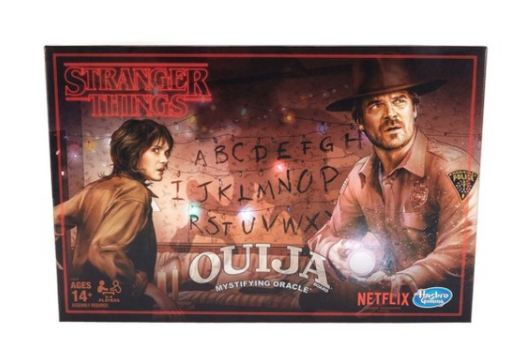 It feels like playing with a Stranger Things-themed Ouija Board might be tempting fate, but for the braver among us, it looks like a blast.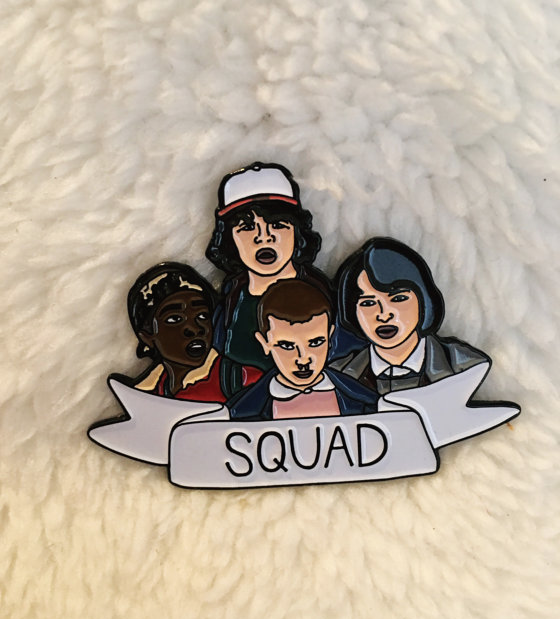 This gang will always have your back — the perfect adornment for your denim jacket or backpack.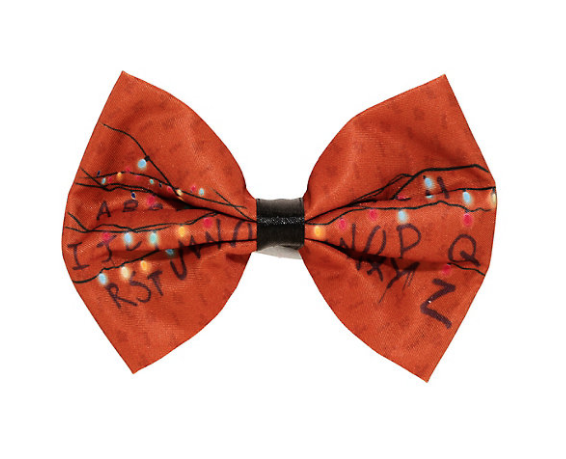 What a delightful little touch to show your devotion!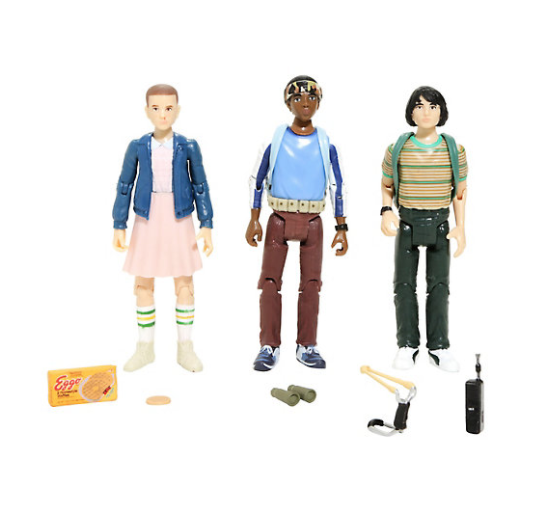 This set features Eleven, Lucas and Mike as a retro set of Funko action figures.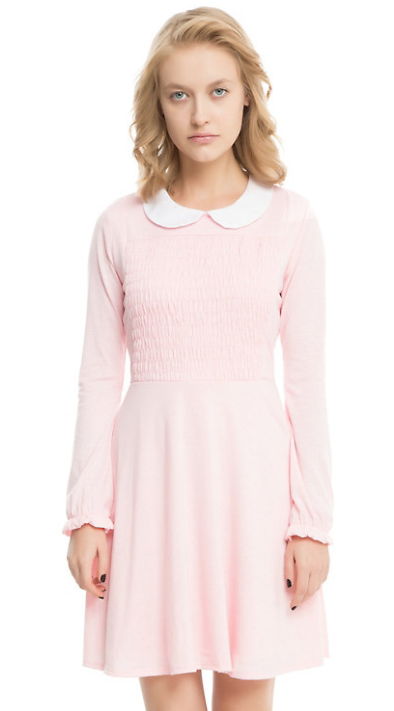 Whether you're looking for a Stranger Things costume or just want to lounge around the house paying homage to our fave, you can't go wrong with Eleven's iconic pink dress.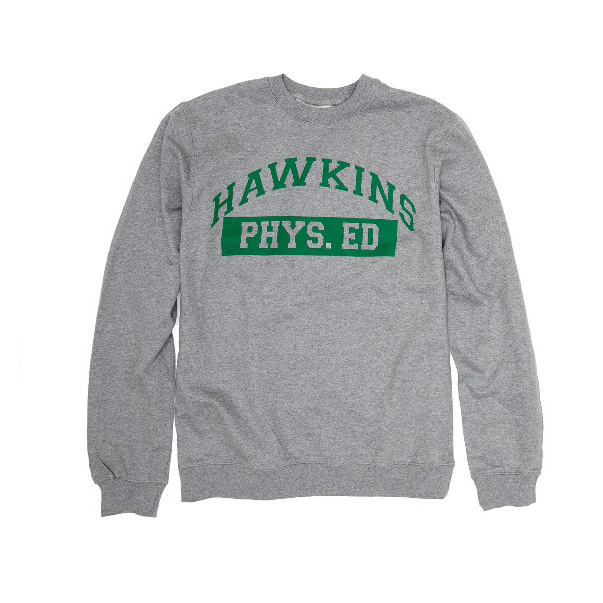 For a more subtle nod to the show, this sweatshirt reps the kids' Indiana middle school.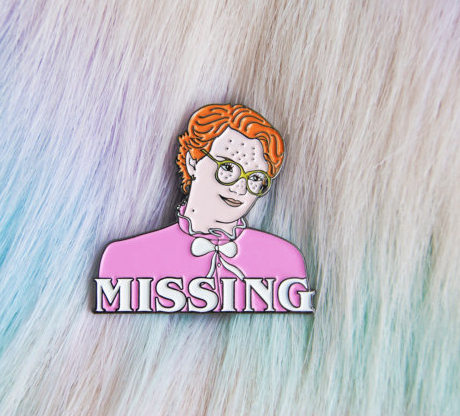 What better way to pay your respects to feminist icon and wing woman extraordinaire Barb?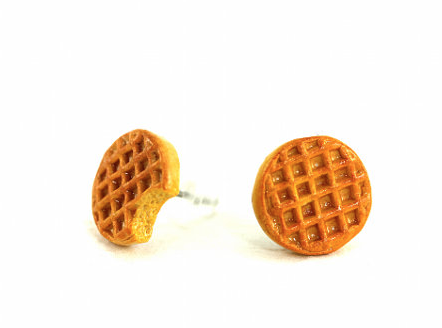 These fun and quirky earrings are so cute they'll almost give you powers.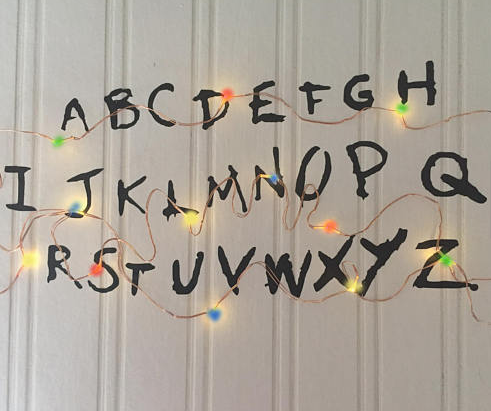 Want to really commit to your Stranger Things viewings? Light the place up Winona-style.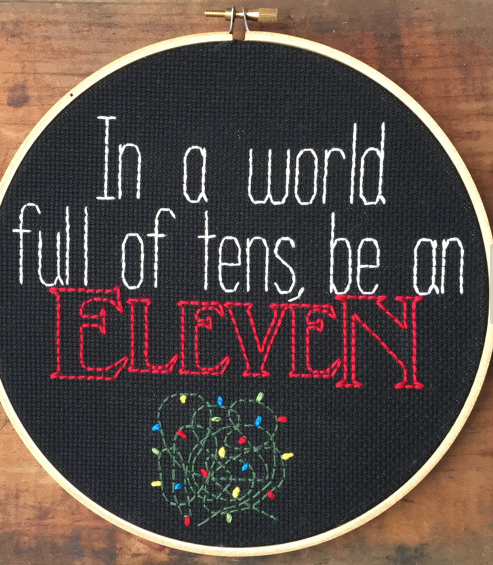 This way even the most twee among us can get in on the game with this spooky and sweet embroidery.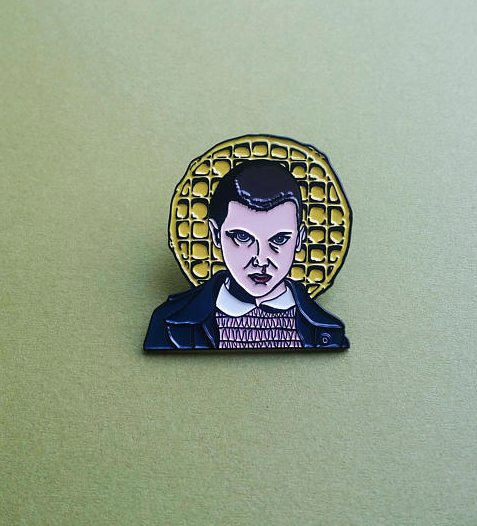 This brave Eggo-loving shero will look perfect on your gear.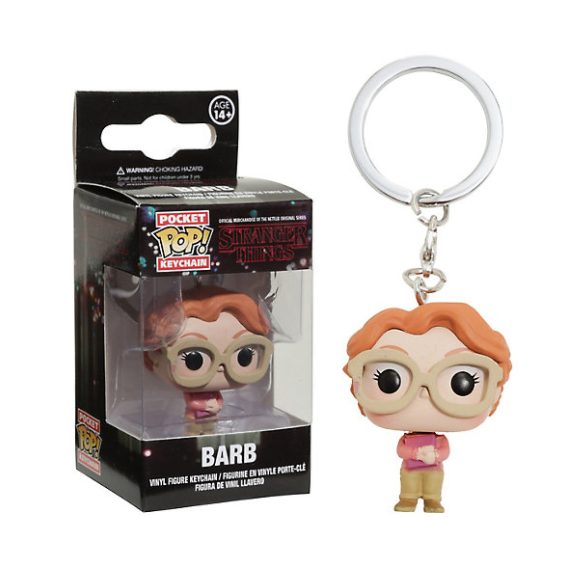 Keep this mini collectible Barb safe from The Upside Down with all your keys.
How great are all these goodies? The new season of Stranger Things is out today, so be ready or the Demogorgon is going to get you.