We need this "Stranger Things" eyeshadow palette to exist in real life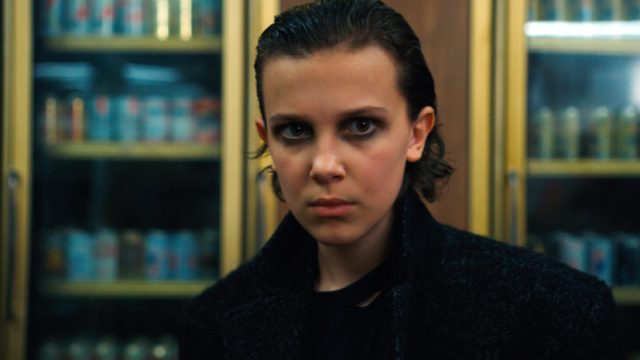 We are still obsessed with all thing related to Stranger Things, and it would appear that we aren't the only ones.
Beauty Reddit took things to the next level when a fan created a mock-up of a Stranger Things eyeshadow palette, and TBH, someone needs to make this happen.
The Makeup Addiction subreddit is the place to be if you're a beauty junkie who wants to connect with other like-minded folks. Redditor Hmemmoo created a dream palette by taking existing shadows from some of our favorite brands and putting them together with Stranger Things-inspired names.
We're impressed not just that someone took the time to create it, but that they did such an expert job at putting together such complementary shades.
So while you're waiting for someone to actually get it together and make this stunning palette, you can find these individual shades from some of your favorite brands. Demogorgon is Glass Bull from ColourPop; Hawkins Lab is Bed Rock from Makeup Geek; Upside Down is Nautica from Makeup Geek; Shadow Monster is Let's Do It from ColourPop; Dart is Tea Garden from ColourPop; Eggos is Tiki from ColourPop; Mad Max is Earlybird from Makeup Geek; and Eleven is Bitten from Makeup Geek.
Who would you include in a Stranger Things-inspired makeup palette?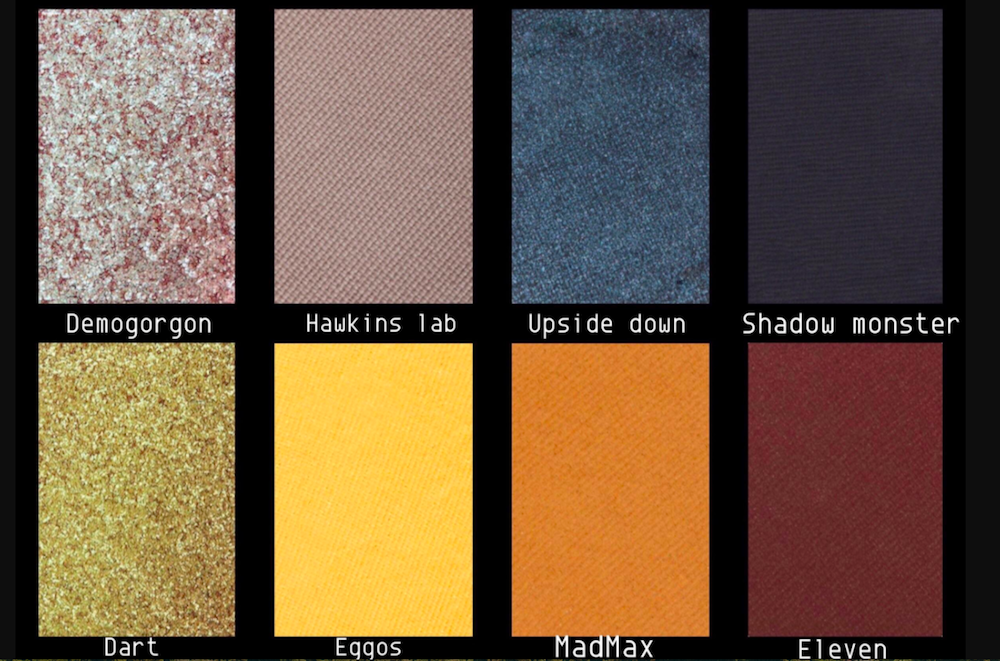 Commenters thought that Steve and Bob the Brain deserved a bit of recognition, and we have to say that we agree.
We'd love to blend that gorgeous Demogorgon with the Hawkins lab shade for a romantic yet edgy look. And hello, it just doesn't get better than that bold gold Dart hue. Sign us up for this palette.
Who do you think would bless us with this incredible collaboration? Storybook Cosmetics? If anyone is up to the task, it's definitely them. Fingers crossed someone out in the beauty world hears our cries and makes our dreams a reality.