The "Stranger Things" kids just performed with "Glee's" Darren Criss, as if they weren't already cool enough
It's becoming increasingly clear that the kids from Stranger Things are cooler than any of us will ever be. Since the first season of Netflix's brilliant new show first aired, they have done countless adorable things, making everyone wish we could join their squad. Well, it's time to add another item to that list of adorableness.
According to Entertainment Weekly, Gaten Matarazzo (aka Dustin) and Caleb McLaughlin (aka Lucas) joined several other celebs on the stage of Elsie Fest in Coney Island, NY to perform. Elsie Fest is an annual one-day outdoor festival (this was the second) created by Glee's Darren Criss, and in addition to killer performances, fans were able to have meet-and-greets with the stars in attendance.
Gaten and Caleb both joined Darren Criss on stage for a couple memorable performances, including when Caleb was joined by his sister Caitlyn for a rad rendition of "Just Can't Wait to Be King" from The Lion King. https://www.youtube.com/watch?v=
Gaten's sister, Sabrina, also hit the stage at one point. Seriously, these families are oozing with talent.
Todrick Hall even took to Instagram to freak out about hanging with Gaten and Caleb, as all of us totally would.
So how jealous are you that you missed out, on a scale of 1-10?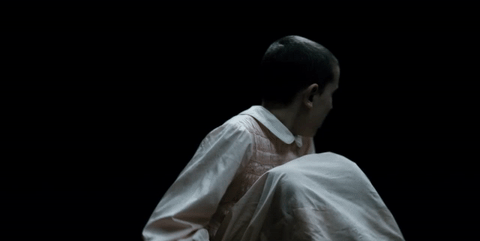 Yeah, same here, Eleven.