We give the "Stranger Things" kids' 2017 AMAs red carpet style a solid 11
They've wowed us with singing, dancing, and general adorableness/insane amounts of talent, but the Stranger Things kids on the 2017 AMAs red carpet might be our favorite moment yet (okay, at the very least, in our top 10). Gaten Matarazzo, Caleb McLaughlin, and Sadie Sink were at the show to introduce musicians Zedd and Alessia Cara, and we're (not so) secretly obsessed with their utter poise and killer choice of ensembles.
Wearing a purple suit and floral shirt, Matazarro looked like a groovy disco king. Meanwhile, McLaughlin sported an uber-colorful paint-splattered suit, and Sink donned a nude-colored beaded shift dress. How can kids so young be so hip? Teach us your ways, young ones!
And if that doesn't make you happy enough, Matazarro mentioned that he got his clothes from ASOS and his shoes from Aldo when asked on the red carpet…because sometimes celebs really are just like us.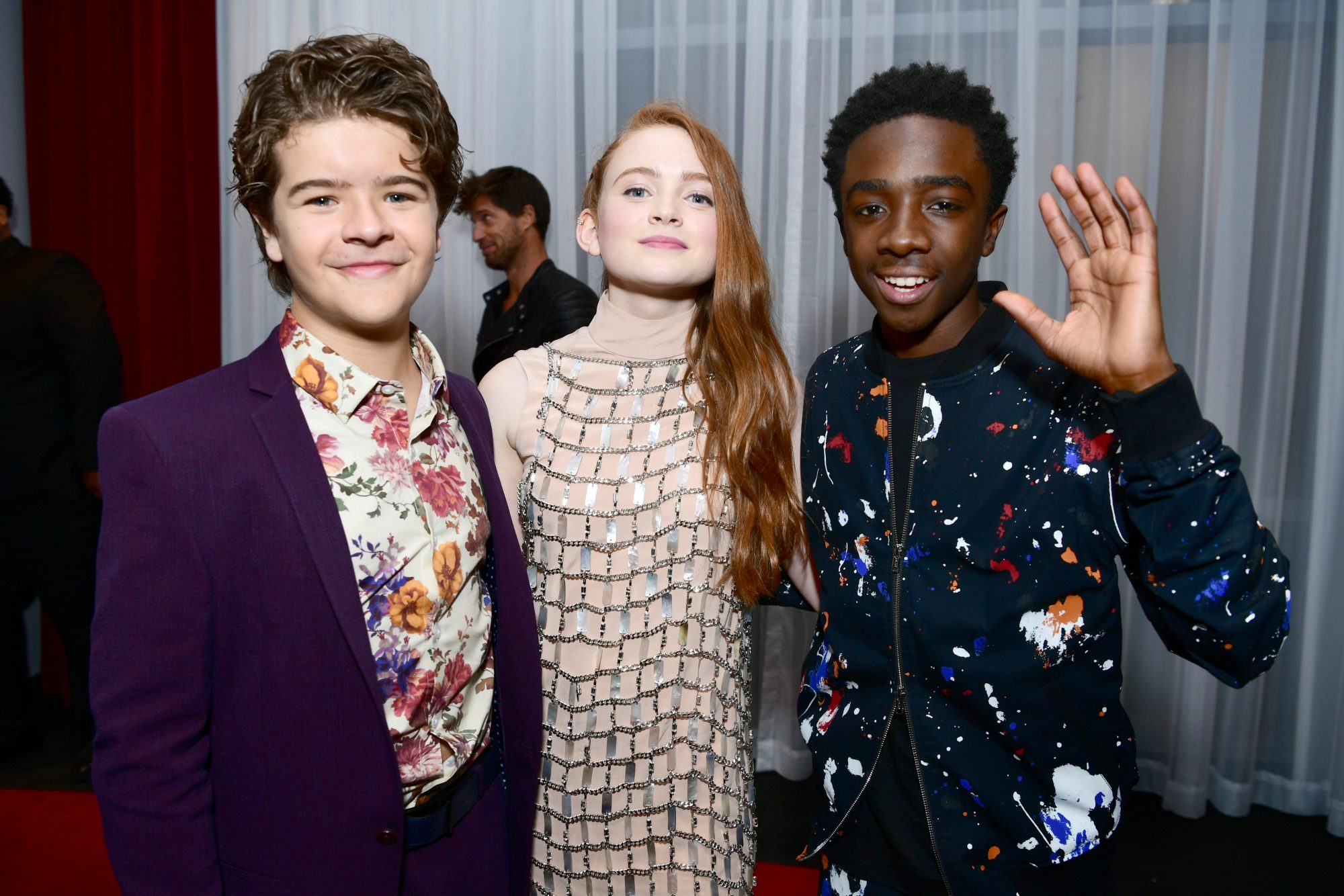 Now let's take a closer look at these awesome outfits (we're picturing Matarazzo looking at himself in the mirror before the AMAs and doing the classic awkward Dustin growl — you know, the one Steve told him not to do).
McLaughlin even got to sport matching custom converse with his 3.1 Phillip Lim set. It's almost too much for us to handle.
https://www.instagram.com/p/Bbsnkv7glHh
And if you're wondering, Sink's dress was Prada and her shoes were Sergio Rossi. DIVINE!
https://www.instagram.com/p/BbuYqHgFSTP
And of course, they were consummate professionals on stage.
Poised, cute, and style icons? We love you guys. So much.