Stranger Things' Joe Keery has a totally '90s new hair transformation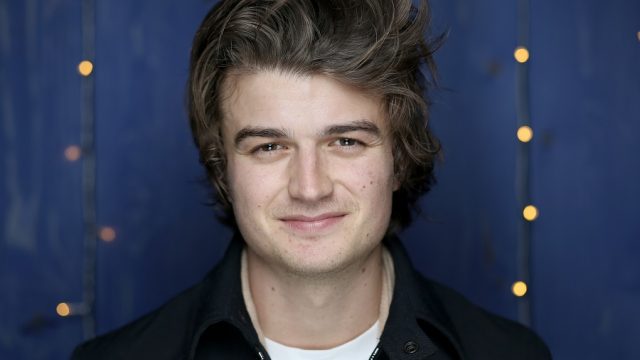 Since making its debut in Stranger Things back in 2016, Joe Keery's hair has become somewhat of an icon. Oh, and Keery is pretty great, too. But his hair—it makes waves (no pun intended). So when Keery showed up to the Saint Laurent Paris fashion show on February 25th sporting chunky blonde highlights in his natural brunette locks, everyone took notice, turned to the person standing next to them, and asked, "Is it 1999?"
Though, luckily, Keery's hair is a lot less Ramen-noodle-like (no offense, Justin Timberlake), it still screams late-'90s boyband. And we mean that in a good way.
It seems like Keery and girlfriend Maika Monroe were going for that end-of-the-century look. Monroe wore cherry-red lips and that iconic '90s grungy smokey eye. Her black halter dress, ankle-strap pumps, and wet-look hair looks like it could have graced the runway back in '95. In fact, the looks that walked the Saint Laurent runway definitely pulsed Clueless-meets-Madonna vibes, so it all kind of ties in.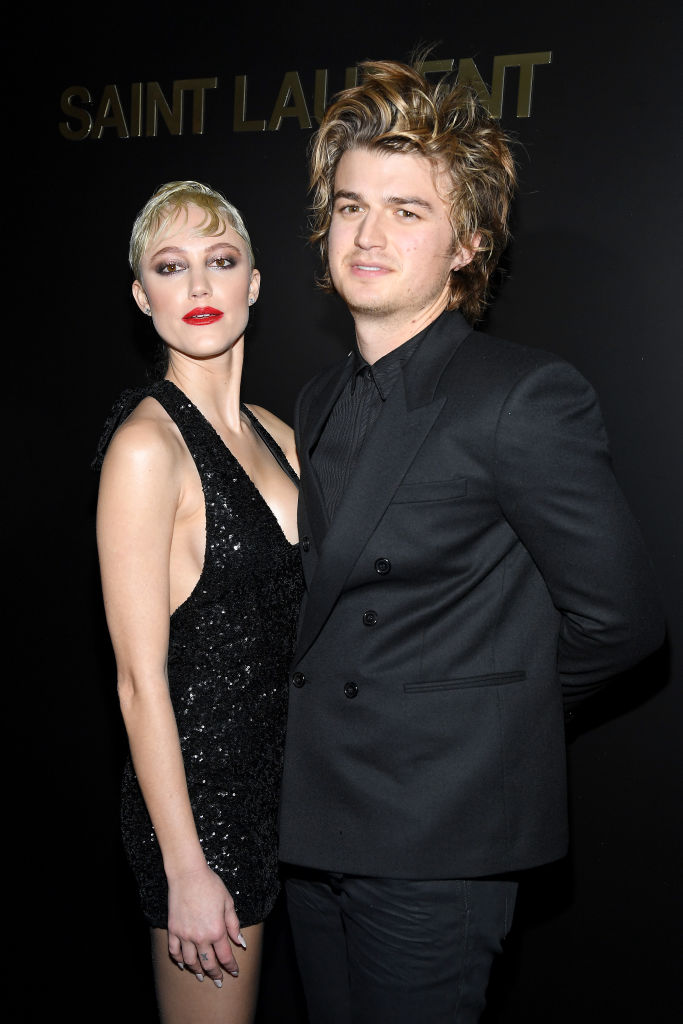 Keery isn't the only star who has recently brought back chunky blonde highlights. Khloé Kardashian showed off her bronde color with '90s highlights earlier this month. One more and we officially have a trend.
Keery, who plays the lovable Steve Harrington in Netflix's Stranger Things, is no ~stranger~ to switching up his hairstyles. Remember when he tried to pull off a bowl cut at the Chanel show last year? It was a look. We don't know what kind of look it was. But it was certainly a look.
Even though we sometimes have a hard time absorbing a new Keery cut, we have to stan a luscious-haired king that takes risks. And TBH, we're kind of into the blonde bits. The whole ensemble is kind of a Tim Burton surfer dude, and as weird as that combo is, we dig it.