Channel your inner Eleven with this "Stranger Things"-inspired bath bomb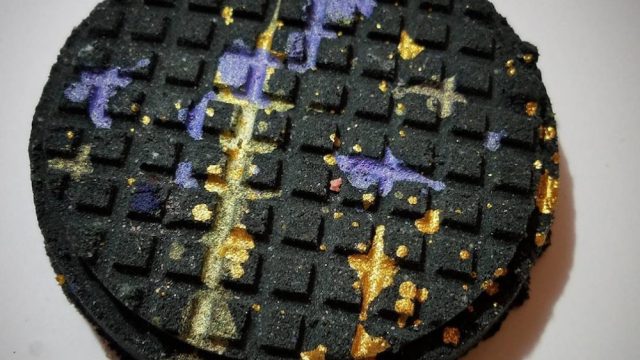 While Stranger Things won't return until the end of this month, beauty brands like Loquita Bath and Body are making the wait a little more bearable, as the quirky-cool brand has released a new Upside Down Waffle bath bomb, Eleven would probably want to get her hands on.
For just $7, this fun bath bomb is perfect for all you Stranger Things fans, as it speaks to an important plot point of the show (we won't spoil it for you!) you have to binge in order to understand. When placed in water, the Upside Down Waffle is a must for all you spooky babes, as the bath bomb turns your water into a swirl of blue, gold, purple, and of course black.
In case you were also curious, Loquita is no stranger to making unique bath bombs, as the brand has already made fun products in the shape of spooky icons like Chuckie's bride Tiffany, The Craft's Nancy Downs, and La Llorona herself. There's even one for all you Pennywise enthusiasts, as the brand has a mouth of Penny bath bomb that has already sold out.
We're pretty sure the Upside Down Waffle bath bomb will probably sell out before Stranger Things actually returns, so you'll probably want to snag this beauty for yourself before it's too late.
Besides, in case you were planning on binging the first season all over again over again, this bath bomb is the perfect way to treat yourself. Especially after you've finished all eight episodes.