Hopper wore a wig, and other "Stranger Things" hair secrets we're freaking out over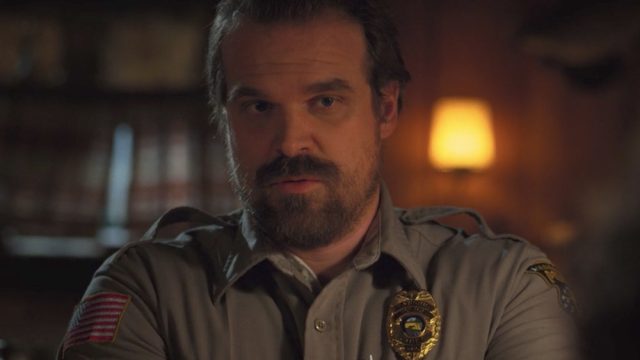 We've been devouring every drop of Stranger Things trivia since we finished binge-watching Season 2.
This show just gets better and better, and as beauty junkies, we are living for the iconic '80s styles. The show's hairstylist, Sarah Hindsgaul, has let Refinery29 in on all of Stranger Things' hair secrets, and we have to admit that some are truly shocking.
The show has become just as famous for its hilarious and spot-on '80s hairstyles as it has for its incredible story. Season 1 had us feeling nostalgic over Joyce's unkempt shag, and don't even get us started on our love for Steve's huge pompadour/mullet — which is all natural.
This season there was a new and even more insane mullet, brought to us by one of the season's new characters, Billy. Sarah spoke about the inspiration for this majestic style, telling Refinery29,
"We found this amazing photo of Rob Lowe back in the day, then Rob Lowe tweeted it a month ago. I was like, 'That's my reference photo!' It made my day."
As evil as Billy's character is, we have to admit that even a crazy mullet couldn't hide his hotness. It is truly a gift, and we aren't ashamed to admit it.
https://www.instagram.com/p/BZn19GcjCQL
What surprises us most about Sarah's hair disclosures is the fact that pretty much all the characters on Stranger Things were wearing hair extensions or wigs.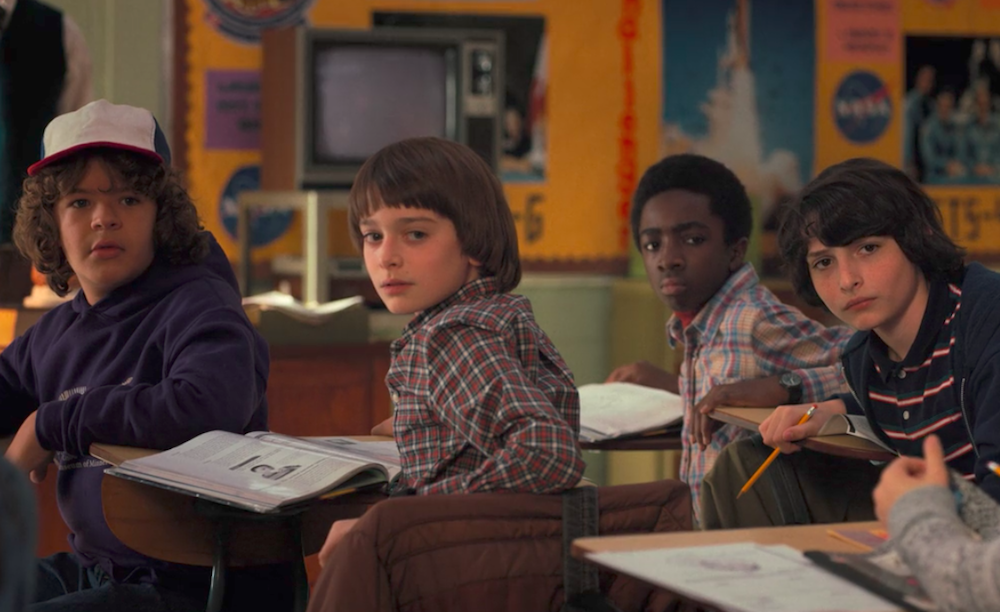 Even Will's bowl cut and Hopper's dadcore '80s hair are fake.
We can definitely understand why a pre-teen boy wouldn't actually want to commit to an actual bowl cut in this day and age. As a result, actor Noah Schnapp had to deal with a head full of extensions. Sarah mentioned to Refinery29 that he absolutely hated them, especially when they got in the way during the cast's soccer breaks.
And while over 150 wigs were used on set, there were two characters who went au naturale this season: Steve Harrington and Eleven. That's right, those luscious, beautiful curls are Millie Bobby Brown's natural hair, and they gave her a whimsical, child-like look. The only time she wore a hairpiece was during a flashback to her shaved head days.
https://www.instagram.com/p/BaMQfWiHIWP
We can't get enough of this show, so everyone just needs to keep the details coming. Which hairstyle was your fave this season?
Save