There was a whole lot of hair envy on the set of "Stranger Things" Season 2
If you thought Steve's hair was a sight to behold during Stranger Things Season 1, then you need to watch Season 2. It's safe to say that our favorite resident reformed d-bag is feeling threatened — threatened by a new Stranger Things wig, that is.
While Steve's beautiful 'do certainly reigned supreme during our first trip to Hawkins, Indiana, there's a new kid in town now, and his name is Billy. While Steve (played once again by Joe Keery) has a perfectly coiffed head of hair that's so majestic it should be featured in a museum, Billy (Things newcomer Dacre Montgomery) has a…mullet.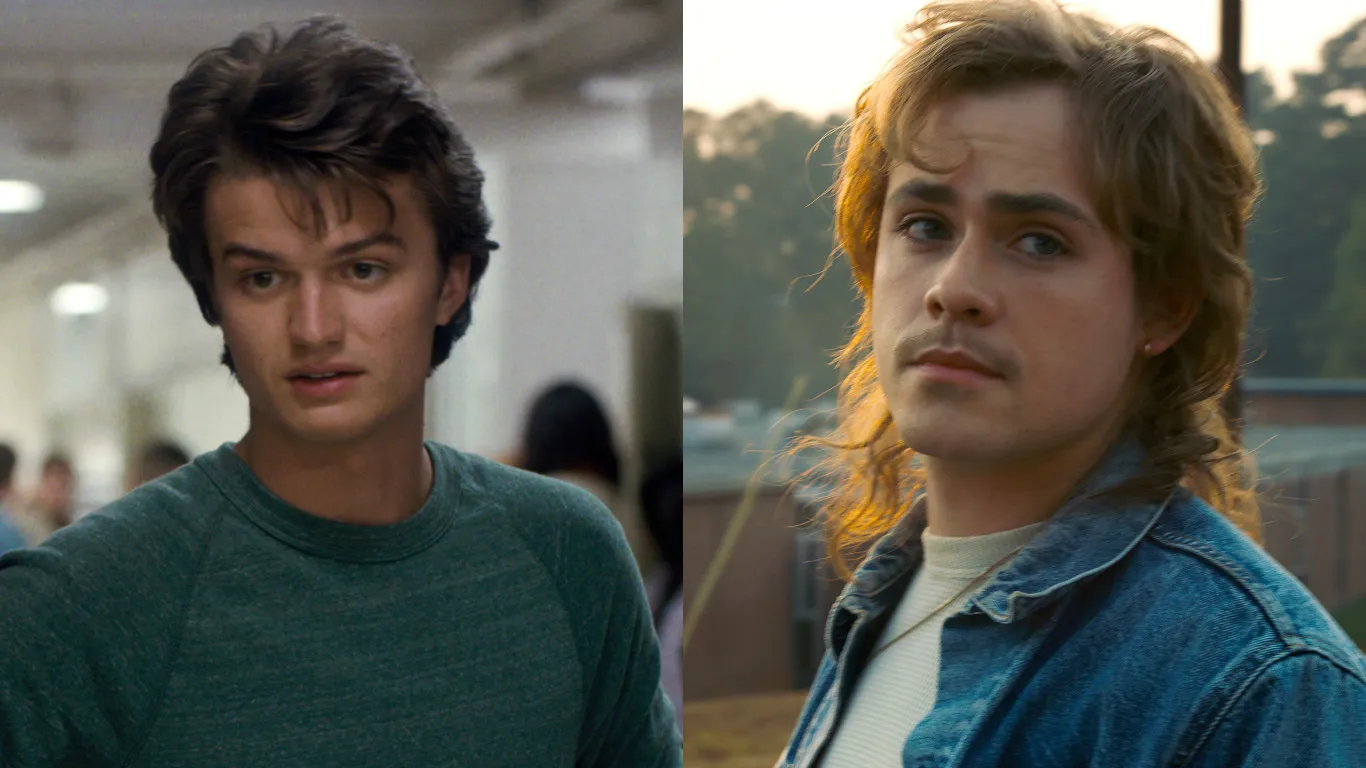 But it's like a really good '80s mullet.
However, Montgomery, who you might know best for playing the Red Ranger in this summer's Power Rangers, did not actually grow the mullet himself, and that is a crying shame. Rather, the hair department for Stranger Things brought his mullet to life. (And maybe they did it in a lab, who knows?)
"I can only dream about growing full locks like this in real life," Montgomery explained during the press day for Stranger Things. "[The hair] was great.  A lot of the crew didn't even realize it was not my hair on the sides. I just saw the latest poster [for the show] and it looks great. It's come out very well and I'm very happy with that."
As to how Keery feels about the new kid in town with the long flowing hair, he confesses (though joking) that he felt threatened every day on set.
"When you get [Billy's hair] in profile, you really see the full length," he quips. "The beautiful length."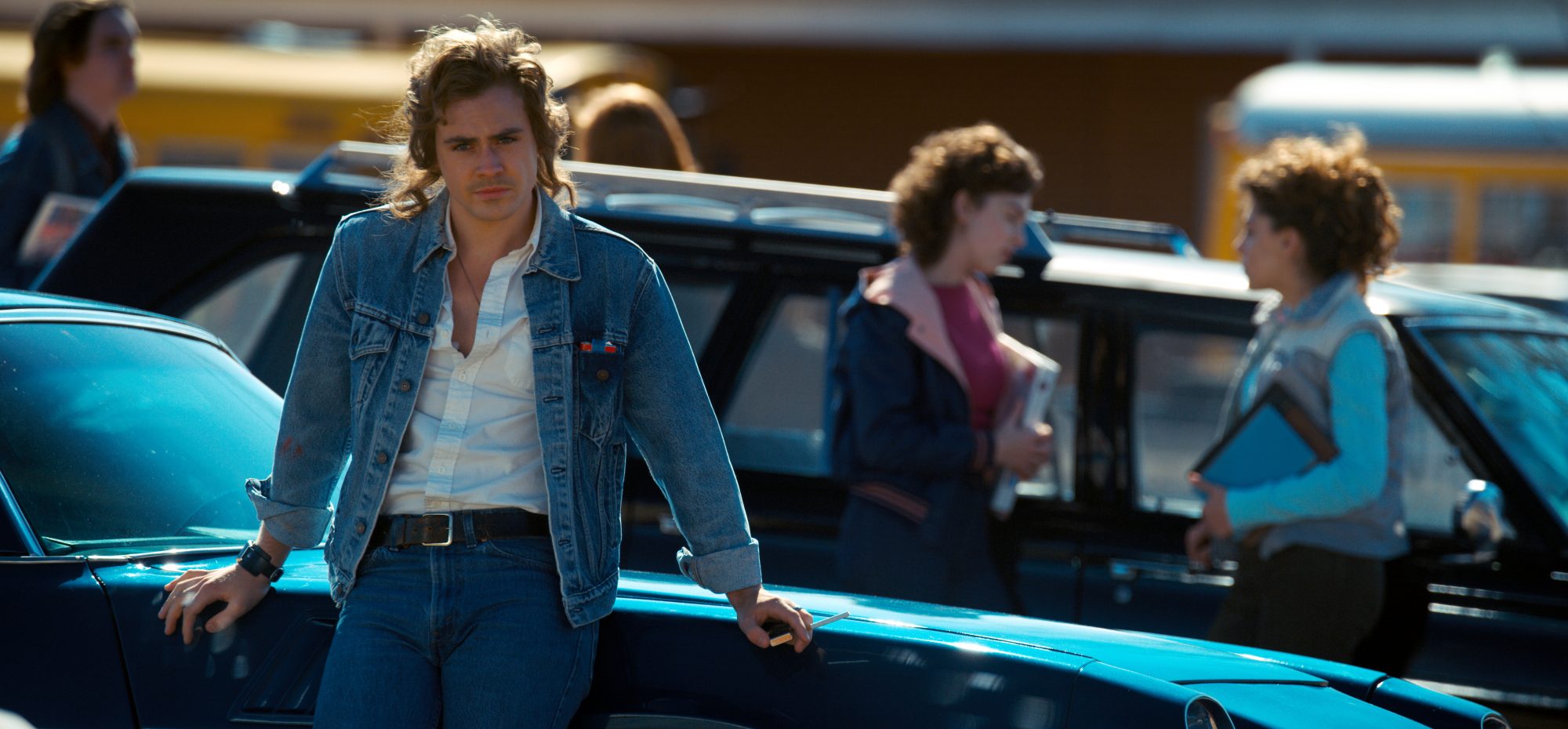 But for who's winning the hair competition IRL? Sorry Dacre, it's Joe all the way. There's a reason Keery's hair launched a thousand Jean-Ralphio fan theories.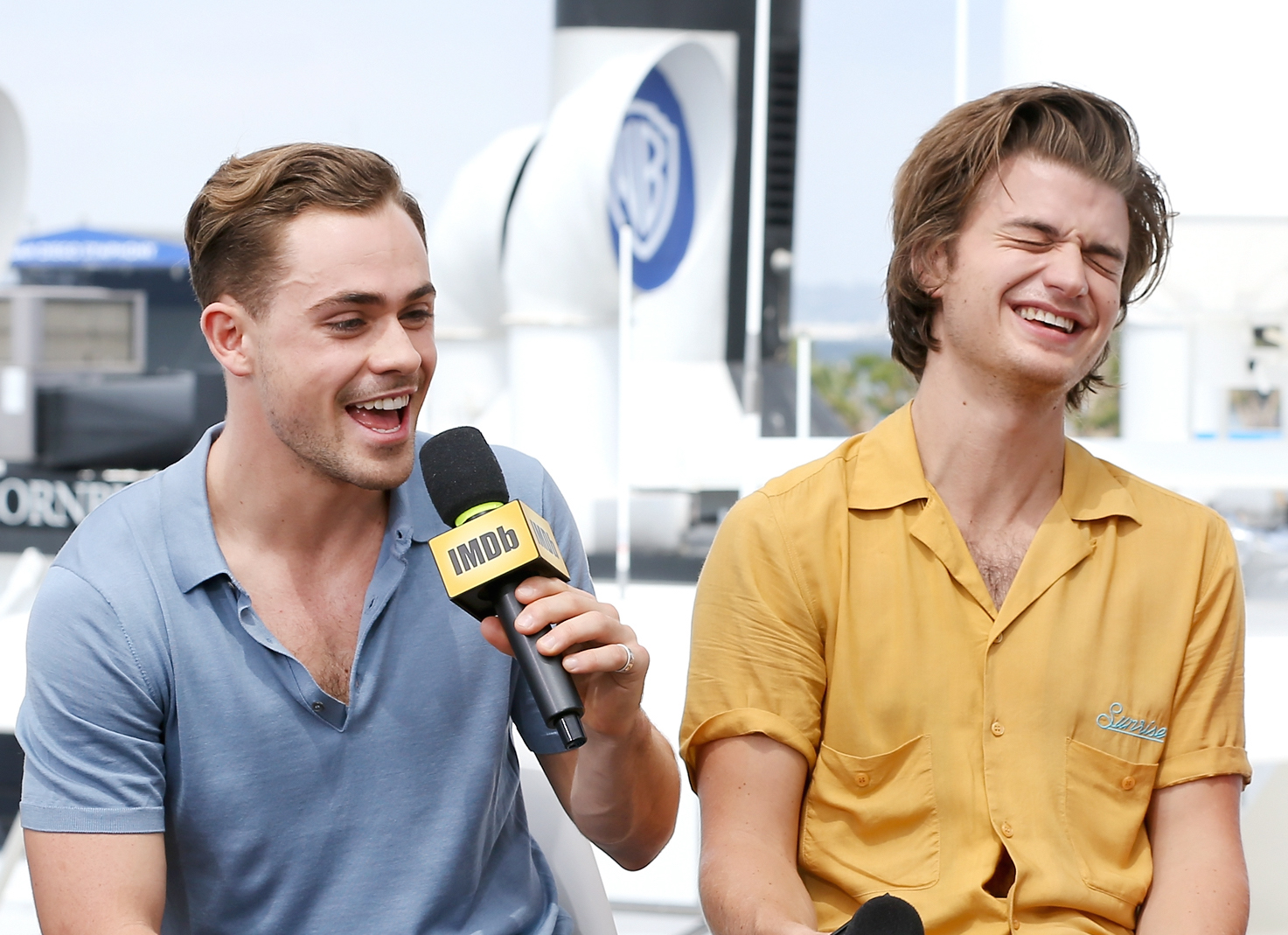 You can see all this hair — including Eleven and Dustin's too! — when Stranger Things hits Netflix on Friday.