We have *the best* news for all you McDonald's lovers out there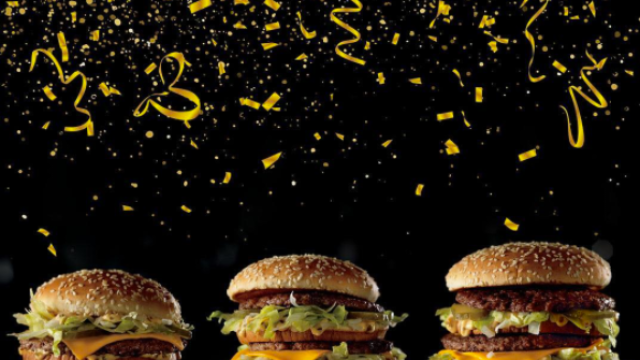 This just in — our new favorite word is "McDelivery." McDonald's announced today that it's partnering up with UberEATS to bring McDonald's delights straight to your door. We've been waiting for this day to arrive ever since we had our very first nibble of a Quarter Pounder with cheese!
Ooh! Heaven is a place on Earth!
McDelivery is now available at more than 1,000 McDonald's restaurants throughout Chicago, Los Angeles, Phoenix, and Columbus. All you need to do in order to have your Mickey D's arrive to your doorstep is download the UberEATS app.
https://www.instagram.com/p/BP8RUM-DmXE
There are already 267 Chicago McDonald's restaurants on board with McDelivery. Los Angeles has 300 stores, Phoenix has 144, and Columbus secured 59. If you do the math, that's 770 McDonald's locations within the U.S. that offer McDelivery.
That's a lot of french fries!
And those numbers are rising. According to Oak Brook Patch, McDonald's plans to expand McDelivery services throughout the U.S. We recommend getting friendly with your local McDonald's staff, if you haven't already, in order to stay posted on the status of McDelivery coming to your area.
McDelivery has been a thing in the Middle East and Asia for some time now. In January, the company tested McDelivery throughout several Florida locations in Orlando, Tampa, and Miami. Obviously, the test went well and the U.S. is finally jumping on the bandwagon!
Is this a McMiracle? Absolutely. We're praising the fast food gods for giving us this fruitful gift! Ba-da-ba-ba-ba — We're lovin' it!
Let's celebrate with a large Coke, a 10-piece nugget, and an extra-large fry.