10 straight-from-the-heart enamel pins to give your mom for Mother's Day
Mother's Day is swiftly approaching (it's on May 14th, so you'd better start start shopping now), and finding the perfect gift to show your appreciation for your mom (or mother-like figure) can be harrowing. No worries, though. We're here to help with this amazing collection of mom-worthy enamel pins!
If your mom's not like other moms, but a "cool mom," it can be hard to figure out what to give her that encapsulates her uniqueness. A bath bomb from Lush's Mother's Day collection might not cut it if your mom's less of a mother-you-pamper and more of a ride-or-die BFF than anything else (though those moms deserve to be pampered, too, of course — being a mom and staying on trend can't be easy).
That's why we think enamel pins are a great gift for Mother's Day, especially if your mom is more hip than you. So here are a few pins for inspiration.
1. A simple "Mom" heart that she can wear on her sleeve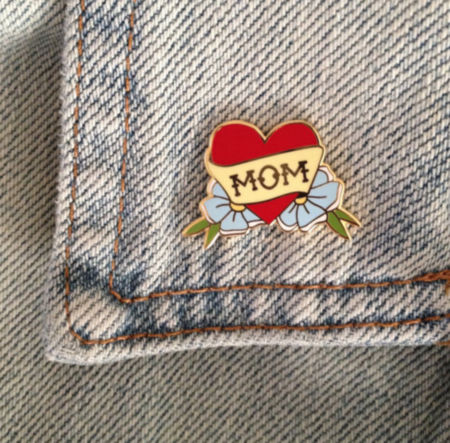 Find this one on Etsy for just $10.
2. A "This Mom is Doing Her Best" pin, because it's all about effort, really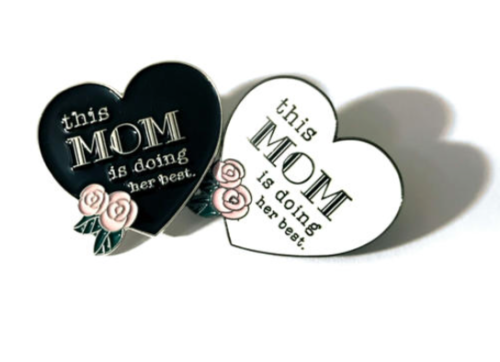 A lovely way to show your appreciation for how hard your mom works! This one is only $9 on Etsy.
3. A "Winging It" pin, because who isn't?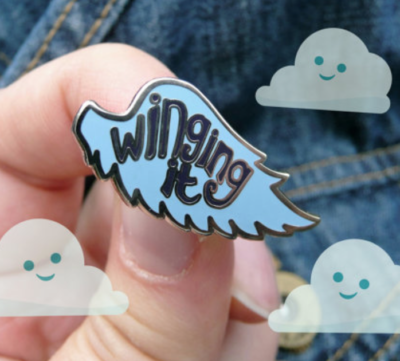 It's easy to forget that our moms weren't given a handbook on this whole parenting thing! This pin is on Etsy for $8.
4. A uterus pin, because that's where you came from!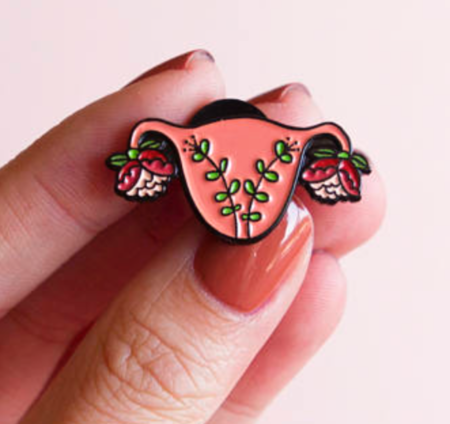 This pin is a lovely celebration of womanhood, motherhood, and life. Buy it for $10.
5. If she won't brag for herself, give her a pin that will!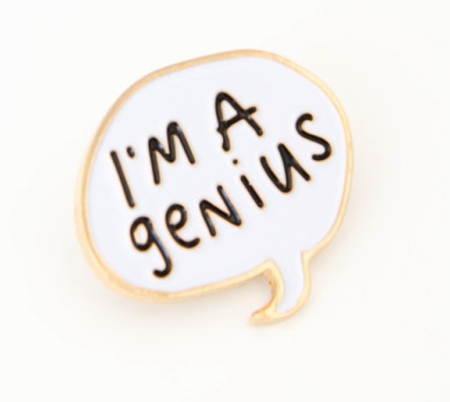 This pin is $6.82 on Etsy, but the smile it puts on your mom's face will be priceless.
6. Celebrate mama with rosé champagne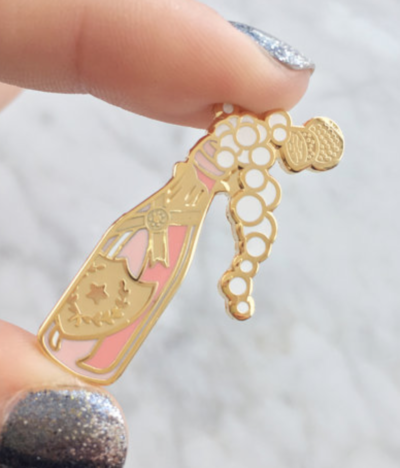 Every mother deserves a little bubbly, and this one is on Etsy for $9.50.
7. Give her a cute caption bubble of her favorite saying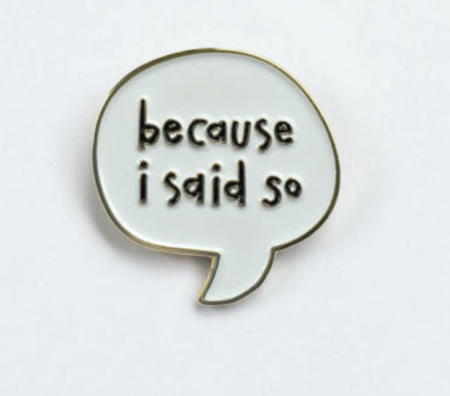 This cute, funny pin is only $9 on Etsy.
8. Just go on out and say it, she's the best!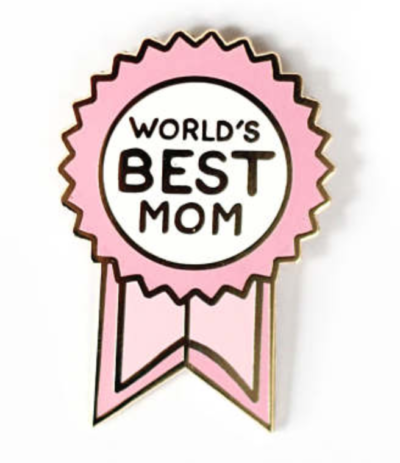 She deserves a medal and this is a great way to honor her. What mother wouldn't love this pin, for $6.82?
9. For the mother who is truly magical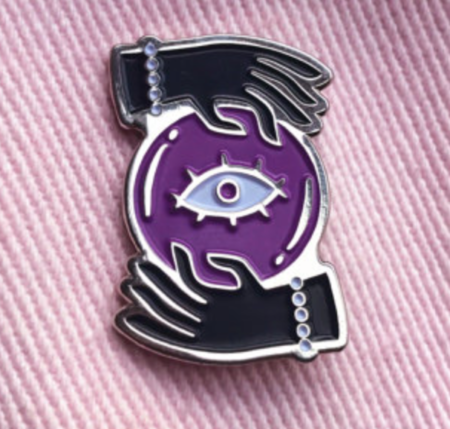 Buy her this witchy pin for $9.31 and honor the coven.
10. Celebrate your relationship with mother dear (heh heh)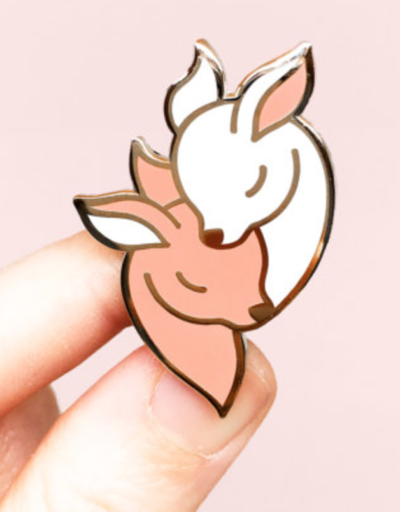 A very sweet representation of a mother's love. Buy one for yourself, too, for $10!
There are plenty of pins to choose from to show your mother you care. Mama's gonna love it!