Storybook Cosmetics is coming out with TWO limited edition brush sets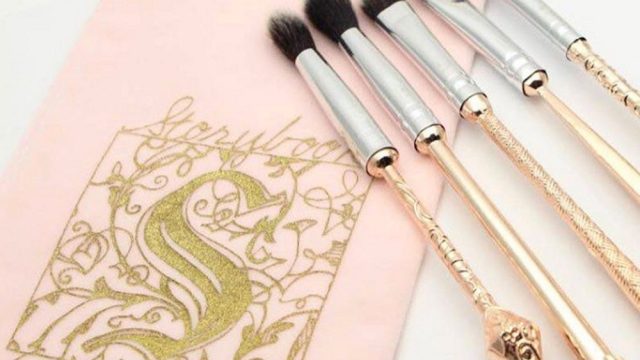 Keep an eye out for a magic lamp, because one of our wishes just came true. Storybook Cosmetics' gold-plated brushes will be available as a limited edition set! The triplets behind the indie beauty brand made themselves sets for personal use, and the internet quickly fell in love. They teased at a limited run of the golden wand brushes, but now we have confirmation that they will actually be released!
The magic wand brush set will be released in both gold and rose gold, so our next wish might be to get both. The gold set will come with a white and gold pouch, while the rose gold comes with a baby pink and gold one. We are so in love with these warm, metallic versions of the gunmetal alloy originals!
The gold edition is a Hufflepuff and Gryffindor's dream come true!
https://www.instagram.com/p/BTB_AlLgWhN
The rose gold edition is almost a baby pink, making it a magical princess must-have!
https://www.instagram.com/p/BTBs5sgAMTo
If you haven't got a chance to get your muggle hands on the original set, good news. The Wizard Wand Brushes ($55) are back in stock! While the gold sets feature silver ferrules, the original set has cool black ones. All sets include five precision eyeshadow brushes. The bristles are all cruelty-free and synthetic, so you know that no mythical (or real) beasts were harmed during production.
While the original Wizard Wand Brushes are $55, we don't know yet if the limited edition gold sets will be at the same price.
Storybook Cosmetics is releasing these two limited edition Gold Magic Wand Makeup Brush sets in very small quantities, so follow @storybookcosmetics on Insta to know as soon as they are available!