Storybook Cosmetics teased they're coming out with two massive products, and we are SO curious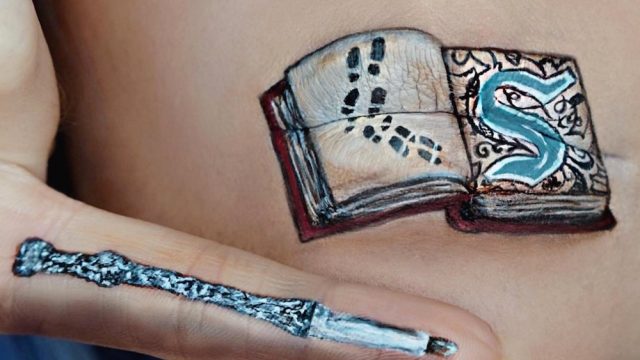 Storybook Cosmetics has constantly kept us on the edge with their Instagram teases at products to come. They recently shared that they are about to announce something BIG! They are revealing not one but TWO products soon, according to a post made by the beauty brand.
They wrote, "Trust me, they are worth waiting for! Could be anytime between today or early next week! Both have been almost IMPOSSIBLE for us to keep secret! GET READY!!!"
WE ARE READY! We have been so lucky to follow this company as it grows and expands. So what could the two products be?
https://www.instagram.com/p/BPNiYA3AB-D
It's hard to say since Storybook is working on so many magical items this year! From the Quill and Ink Eyeliner pot and brush set to the BullsEye arrow brushes to their new lipstick collection!
There are so many good things in the works, and we can't contain our excitement. While they could be releasing one of their products in development, we have a feeling it's something completely new! We are also waiting to hear what deals and licenses have been approved.
https://www.instagram.com/p/BO1A-dQA1BA
The suspense is seriously killing beauty lovers everywhere! From Doctor Who to Star Wars brush sets, the company has so many amazing ideas that cater to different fandoms.
https://www.instagram.com/p/BOydhIZAZyC
Could it be a new packaging announcement?
Or new amazing brush handles?
Whatever it is, we know the girls over at Storybook are conjuring something amazing!
We'll be keeping our eyes peeled on their Instagram!