Storybook Cosmetics teased its shadows for the "Charlie and the Chocolate Factory" palette, and we're hungry for more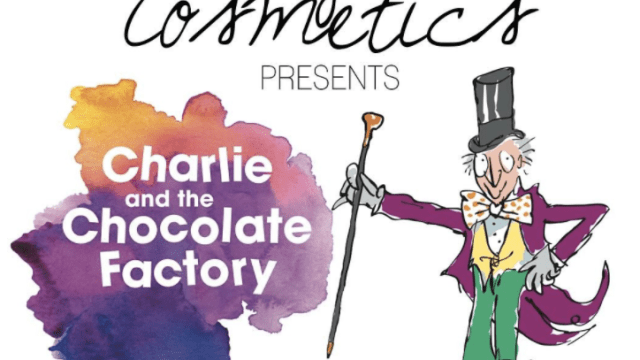 After months and months of teasing, the Storybook Cosmetics "Charlie and the Chocolate Factory" eyeshadow palette is finally finished! This is a true gift for those of us who have been waiting our whole lives for the dark blessing of the golden ticket but don't want to end up dead in a chocolate river.
We are still waiting on the official swatches of the new 12-shade eyeshadow palette. Any guesses as to what they might be?
We're hoping for some nice chocolate brown neutral shades, or maybe even some bright candy colors that channel Everlasting Gobstoppers and Laffy Taffy.
Knowing Storybook Cosmetics, we're assuming the packaging will be as whimsical as the look in Charlie's eyes when he first sees the magical (and deadly) chocolate factory.
We'll be OK without an Oompa Loompa orange, though.
There are so many possible directions they can go with this theme, we're hoping they run with the golden ticket concept and do a giveaway when the palette launches.
They really hit the jackpot with this one.
While the book was set during the holidays, the release of this palette will come just in time for Christmas-in-July celebrations.
We will be eagerly awaiting the swatches, just like Charlie outside the factory gates.