Storybook Cosmetics revealed another magical shade to round out their genre-themed liquid lipsticks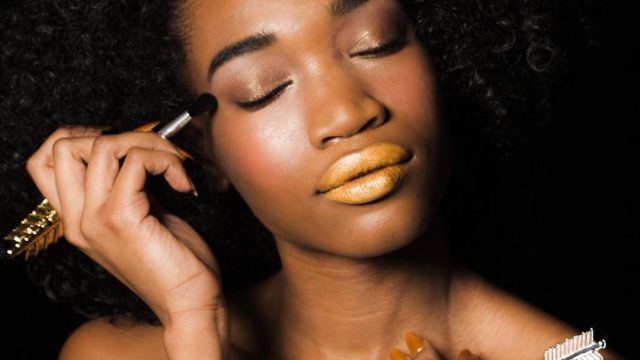 We feel like we just got to the satisfying ending of a murder mystery. The fourth shade and Storybook Cosmetics liquid lipstick swatch was finally revealed! We have been waiting for this announcement for months, and are so excited for the indie brand's first lip products. Whether you are headed to the library or living out your own fairytale, these liquid lippies will be the perfect supporting character!
No word yet on prices or if the genre-themed lipsticks will be sold as a set or individually, but we are almost positive that Storybook will think of the perfect packaging to release all four as a set. Packaging is one of our favorite aspects of the beauty brand. For the liquid lipsticks, Storybook Cosmetics has chosen boxy glass vials that we can't wait to set on our vanity!
The four Storybook Cosmetics genre-inspired liquid lippies will be Fantasy, Romance, Adventure, and Horror
Fantasy is gorgeous lilac matte that makes us think of Disney princesses.
Romance is a matte dusty pink that is perfect for true love's first kiss.
Adventure is a metallic gold that is worthy of being guarded by dragons.
Now we can finally see Horror, which is a blood-curdling satin burgundy!
We can't wait to see more swatches of Horror, the final shade in the genre-themed products from Storybook Cosmetics!