Mark your calendars: Storybook Cosmetics' Wizardry and Witchcraft palette has a pre-sale date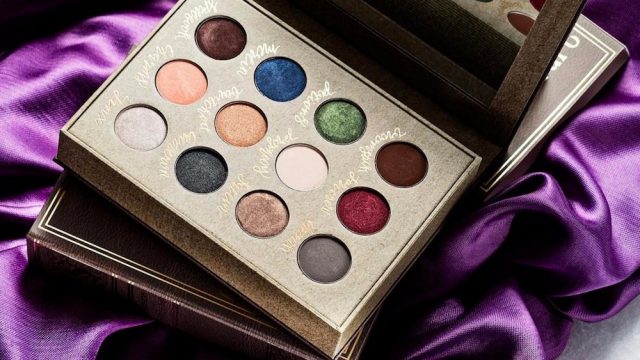 Mark your calendars and set your alarms, because this is not a drill! We finally have all the deets on the pre-sale for Storybook Cosmetics' new Wizard-inspired eyeshadow palette! Can you tell we're super excited? This will be the first wave of sales, similar to the chances we saw at getting the wizard wand makeup brushes. Get your wallets ready because the pre-sale will be next Friday, February 24th at 11 a.m. CST.
We love the inscription by the mirror — who doesn't want to feel magical as they get ready?
We have been swooning over the 12 shades for months, and the time is almost here to play with these pretty shadows! Though the eyeshadows are not fully vegan, they are cruelty-free! This means that no animals (real or magical) were harmed or tested on during the production process.
We can't wait to get our hands on this bewitching palette!
The shades are highly pigmented and fall into a wide range of colors and finishes. The set includes basics like Prophecy, and snow-inspired shade and Cauldron, a smoky hue. There are amazing foils as well like Jinx, a silver shade and Bewitched, a golden tone.
These shades and names are sure to bewitch any fan of magic!
The shadows are cased in an amazing mirrored palette that is meant to resemble a time-treasured storybook. It is so perfect!
We can not wait to mix and match these spellbinding eyeshadows!
Fans are limited to three palettes per order. The palette will sell for $52, but as Storybook points out, it rounds out to $4.30 per shadow, which is a steal! It's expected to ship out in May!