The new liquid lipsticks from Storybook Cosmetics will make you and your wallet happy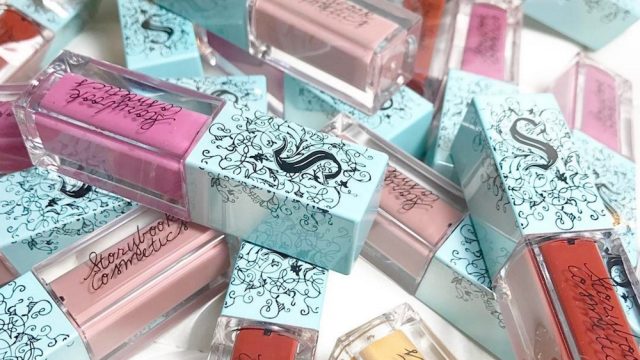 For literary fans of fantasy, horror, romance, and adventure, your perfect lip shade will be available soon. Storybook Cosmetics' new liquid lipsticks are ready to hit the digital shop, and we are so happy to report that they won't break the bank. The lipsticks will be $14 each, so your wallet and your makeup vanity will both be happy. The creamy vegan formula has been perfected over the last few months, and we can't wait to try it out.
The first four lippies are inspired by beloved book genres and will be released individually. This is the first time that Storybook has released a product that isn't a palette or a makeup set. This means that it is also the most affordable way to get your own piece of magic.
We can not wait to get our hands on all of these gorgeous lippies. How perfect are the glass vials with the cute Storybook Cosmetics logo and signature blue tops? They look like something we could buy at Disneyland, don't you think? We are all about princess-worthy cosmetics.
The lipsticks come in two classic mattes and two bold metallics. Romance is a pillowy lavender and Horror is a deep red. Fantasy is a metallic pink, while Adventure is a precious gold. We are not sure if the lipsticks will be offered as a bundle yet, but we definitely want them all.
Fantasy is the perfect spring shade, so we hope that we can get our hands on it soon!
The release date is sure to be revealed in the next couple of days, so we will let you know exactly when you can snag these affordable lippies from Storybook Cosmetics!