Storybook Cosmetics gave us another peek at the "Star Wars"-themed brushes they're trying to get made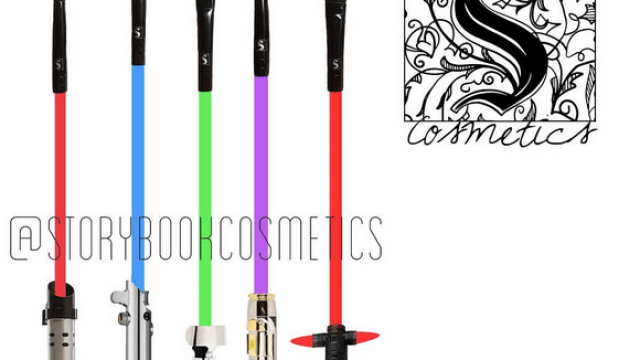 Many of us who beheld the glory of Rogue One: A Star Wars Story this holiday season immediately felt inspired to get fitter both mentally and physically so we can more effectively fight the apocalyptic good fight. For those of us who don't own guns or spaceships, Storybook Cosmetics has Star Wars-themed brushes being currently developed so we can highlight our faces with the transcendent beauty of ~The Force~.
This feels like a completely natural next step for the brand that previously gifted us with Harry Potter-themed makeup brushes so we could effectively channel the Wizardry of Hogwarts. They also have a quill and ink liner duo coming up for makeup lovers who indulge in whimsy, but are less seduced by the references to popular fantasy series.
Lest we not get off topic, THESE are the sketches of the glorious light-saber inspired makeup brushes we will (hopefully) soon be able to glide across our faces.
https://www.instagram.com/p/BOydhIZAZyC
Sadly, there's no official release date yet because Storybook Cosmetics is waiting on the green light(saber) from Disney and Star Wars for the rights to create these!
But we have faith that both Disney and Star Wars will understand and predict and appreciate the demand.
https://www.instagram.com/p/BOA6-RUBc0k
We hope the vision of these is commissioned into reality, that is, if the beloved Carrie Fisher would have wanted it.