You need to buy this t-shirt with Evan Peter's face on it right now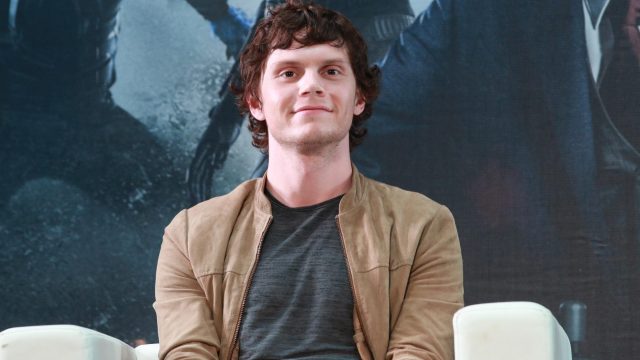 While we still haven't seen Evan Peter's beautiful mug on our television screens for American Horror Story (OR HAVE WE?), there are other ways to get our fix of Evan Peters. Like say, buying a t-shirt with just his face on it, so then when we look in the mirror we can be like "Oh Evan, there you are!"
Evan just took to his Instagram to reveal that he's releasing a limited edition t-shirt with just his face on it. Yup, only his face. His face in a bleeding heart, because he knows exactly what his fan's want, and we love him for that.
https://www.instagram.com/p/BKt7qgEg4PI
Even better, a portion of the proceeds will go towards Feed My Starving Children, because as Evan writes in his caption, he's trying "to help make sure no child goes hungry."
Also, it's not just a t-shirt with Evan's face you can snag. How about a tank top? Or a hoodie? Or even just a long-sleeved sweatshirt for the cold months that are right around the corner? Soon, you'll be able to cuddle up on the couch with Evan…'s face on whatever you're wearing.
Hey, we'll take it. And knowing that the proceeds go towards a good cause, we'll take like 15, thank you very much.