Stop everything you're doing: "Hamilton" stars covered Selena Gomez's "Good For You"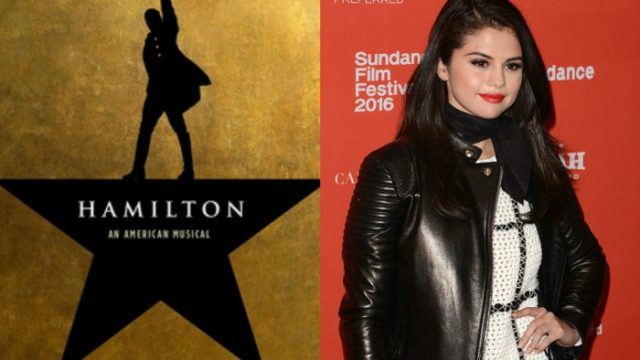 Everyone and their mother has heard of Hamilton, the show that took Broadway by storm and captured America's hearts. And everyone has heard of Selena Gomez and her amazing 2015 album Revival (and, like, every flawless song she's released).So what do you get when you combine these two things together? PERFECTION, THAT'S WHAT.
But let's back up a sec. Outside of Hamilton, Leslie Odom Jr. (who plays Aaron Burr) and Daveed Diggs (Thomas Jefferson / Marquis de Lafayette) are pretty close. Like, they've worked together on Law and SVU, and they hinted they were working on a project together two months ago, back in December. "Had the great honor of spending yesterday in the lab with @leslieodomjr," Daveed wrote on Instagram. "[Y]ou are so not ready for what this man is cooking up. Prepare yourselves."
And now, we know what that special project is. They covered Selena Gomez's "Good For You." AHHHHHHHHHH.
"I covered the tune in my set at Elsie Fest because. . . well, because I love it," Leslie told BuzzFeed. "I'd hoped Daveed could join me there. I knew the audience would flip but he was unavailable. So we did this."
And we most certainly DID flip. Oh, and even better? You can download it FOR FREE here. Or, just listen to it below. Forever. Because it's just that good.