Stop everything: Queen Latifah just came out with her very own flower delivery service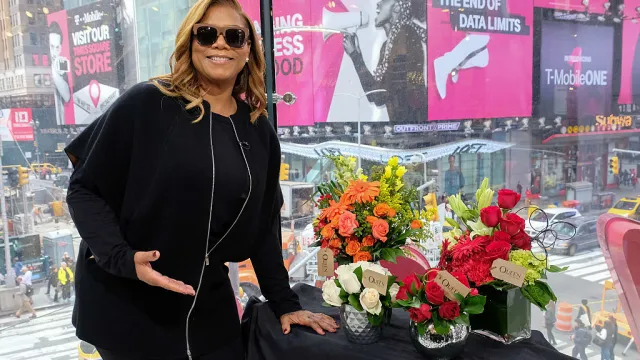 Lift your weary head and dry your sad eyes, sadness is now a token of the past because a recent interview with Refinery29 revealed that Queen Latifah has her own flower delivery service, which is probably the best news we'll hear in months. The reigning Queen's new flowery side gig is a personally-designed line of flower bouquets, appropriately called the Queen Collection. Each bouquet falls under one of her loving themes, such as "unity," "confidence," and "radiance," and comes with a themed tag bearing encouraging messages you can send to lovers or family members.
During her interview with R29, Latifah shared that her line is meant to be a positive gift option for people:
"I'm one of those people who loves to pick up fresh flowers when I leave the grocery store. And so I thought the idea of being able to create a Queen collection line that was accessible like that would be very cool."
When asked about her choice for the themed bouquets — more specifically "confidence" — Latifah shared how she's tried to lead by example throughout the years:
"I've thought about the many times I've had to use my courage and be confident enough to step out and do something different that I believed I could do."
Enthusiasm All The Way bouquet from Queen Collection, $72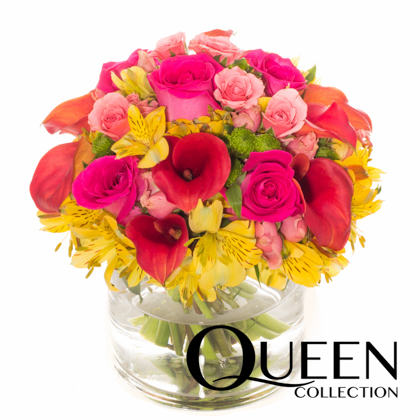 Now we can lavish the confidence and radiance of the Queen on her friends and family!
Shop the flower line at the website and feel the blessings rain down.