Stop everything: Kylie Cosmetics holiday collection includes their first-ever makeup vault
Thanksgiving isn't until next week, but we're pretty sure that we can say that the holidays are officially here thanks to Kylie Jenner! The generous beauty maven has let us in on what's included in her holiday vault, and we are officially L.O.S.I.N.G. I.T. The second we saw that dream of a fluffy white stocking we knew we were going to be in for something good, but we had no idea just how good we were gonna get it! Through the magic of Snapchat, Kylie has let us in on what exactly is inside this dream of a package. And here we thought nothing was going to top the beautiful Koko Kollection, but hoo boy we wrong! This is truly an astounding amount of makeup! Let's dive in, shall we?
First off, this packaging is insane. You know how important packaging is to us here, and she has seriously gone above and beyond with this one. It's so fun!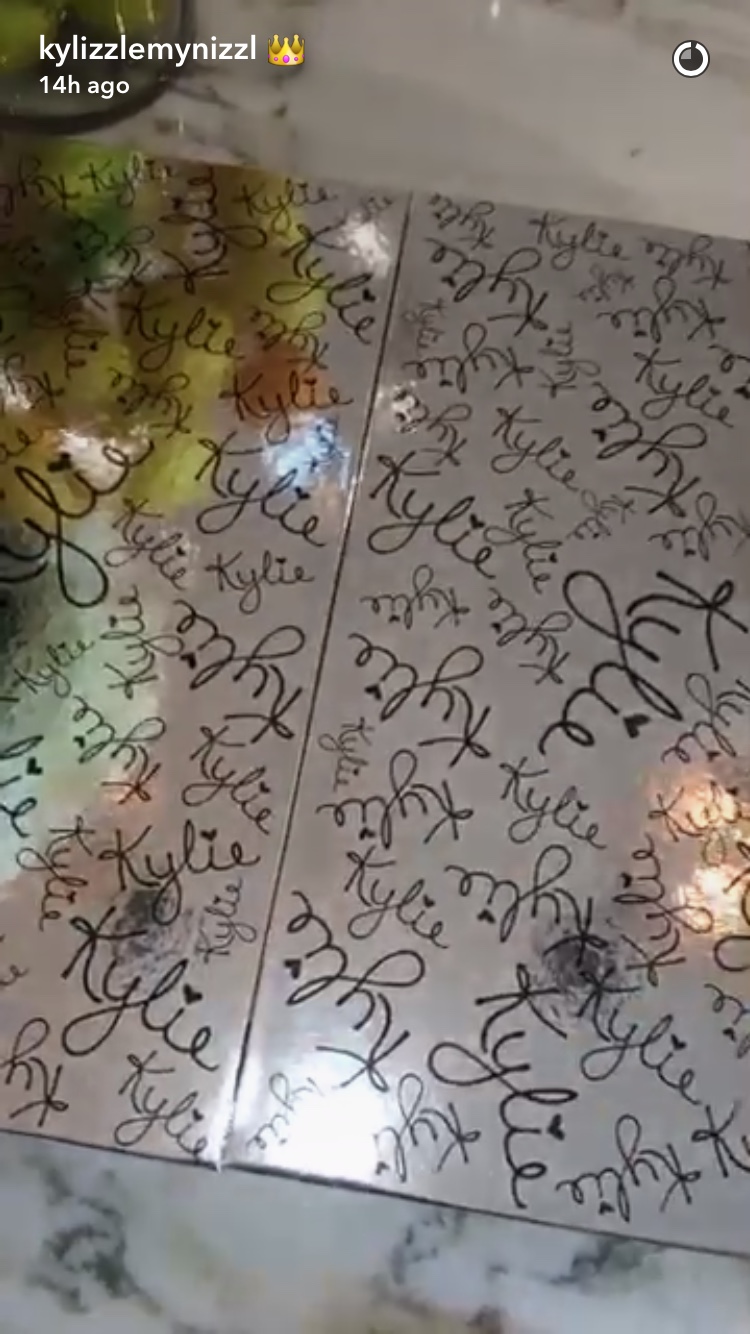 Can you believe this size of this thing? This. is. bananas.
Let's see what we're working with here: Three creme Kyshadows, 8 matte liquid lipsticks, 2 lip glosses, 1 Snow Kyliner, and 1 Holiday Kyshadow palette!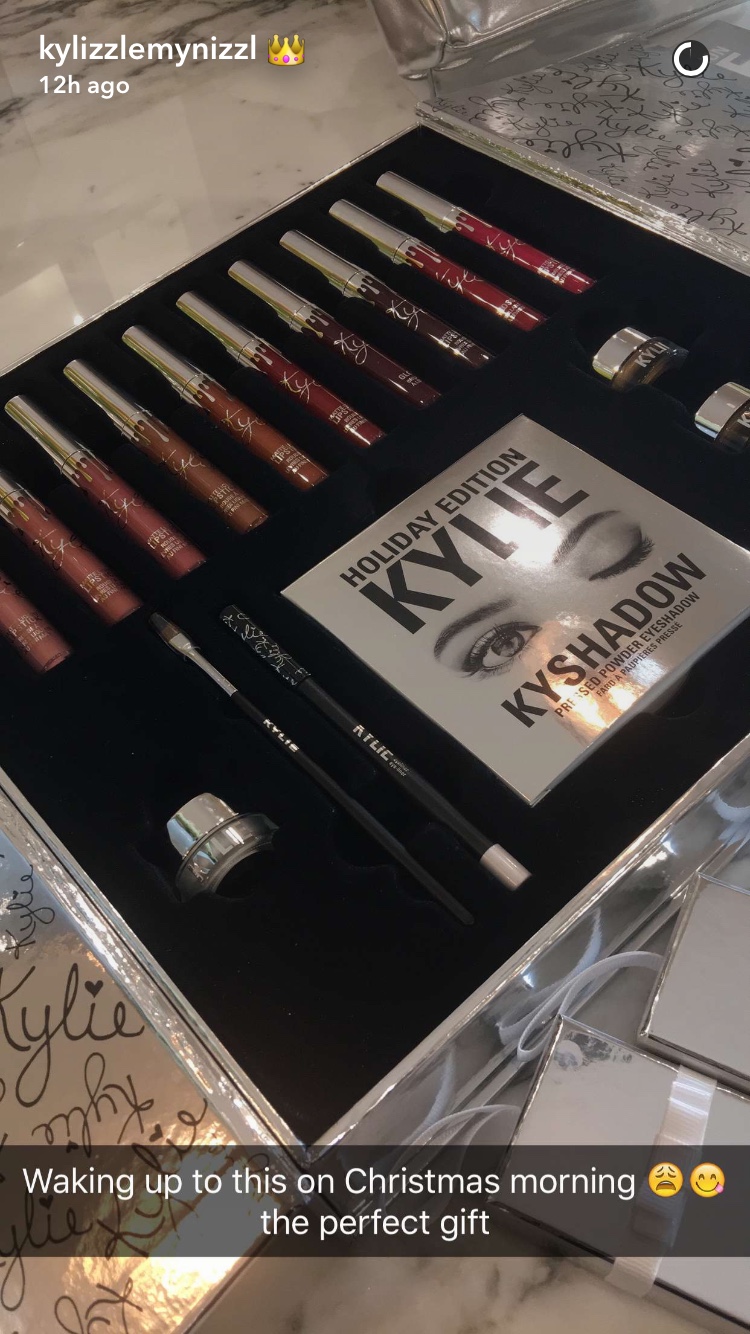 A veritable treasure trove of beauty — we've never seen anything like it! We are living for her unique spin on the vault, it's astounding.
It truly is the perfect holiday treat. Kylie knows what's up.
https://www.instagram.com/p/BM5Xs6NjyqZ
Holy cow! This is too much to be believed! Christmas can't come soon enough.
And you get the stocking for free if you order on Black Friday! Will wonders never cease?
https://www.instagram.com/p/BM5X-HTDf2h
We've seen some pretty amazing vaults in our day, and we're so glad that Kylie's can stand up right next to the rest of them — it's seriously impressive! This has topped our wish lists, for sure! And because Kylie is a queen who knows how to make us happy, we'll be able to get our hands on it next week!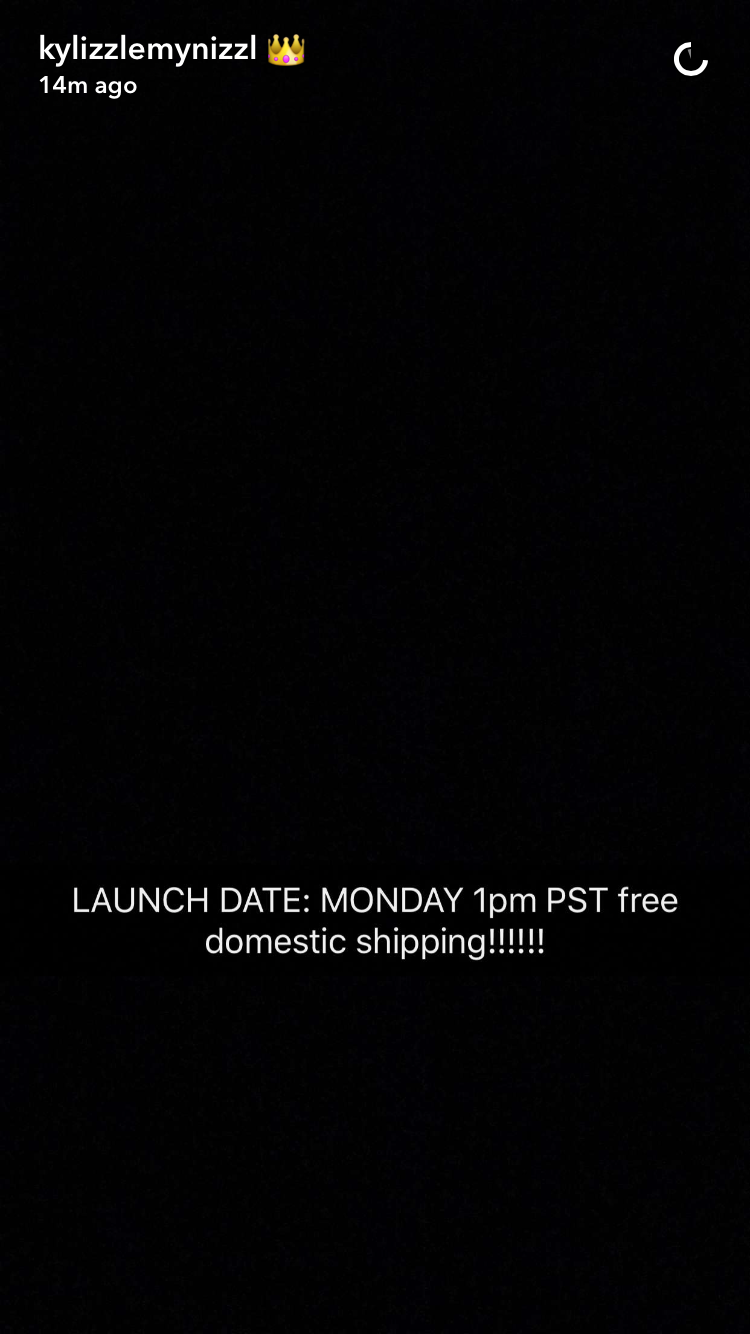 And free shipping in the states! This is just too good to be true.
Make sure to visit her website first thing on Monday to get your own because you know this limited-edition vault is gonna sell out fast!