STOP EVERYTHING! There are brand new "Harry Potter" books coming out THIS YEAR
It looks like 2016 is turning out to be the best year to be a Harry Potter fan. Not only have we been gifted with the eighth instalment in the series, Harry Potter and the Cursed Child, but we've also got the first instalment of a new film trilogy, Fantastic Beasts and Where to Find Them, coming just in time for Christmas.
We're already a bit overwhelmed by all the new Potter madness, but it seems that things aren't over.
THERE ARE BRAND NEW HARRY POTTER BOOKS COMING THIS YEAR.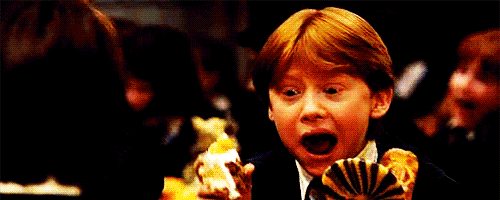 That's right, according to a report in The Bookseller, three new e-books were listed on Amazon, Barnes & Noble, and Apple's iBooks store under the headings "Pottermore Presents."
For those muggles among you, Pottermore is the online platform that J.K. Rowling launched to give fans even greater access to the Wizarding World that she created.
The three new e-books have been described as short reads and stories written by J.K Rowling, and include:
Short Stories from Hogwarts of Power, Politics and Pesky Poltergeists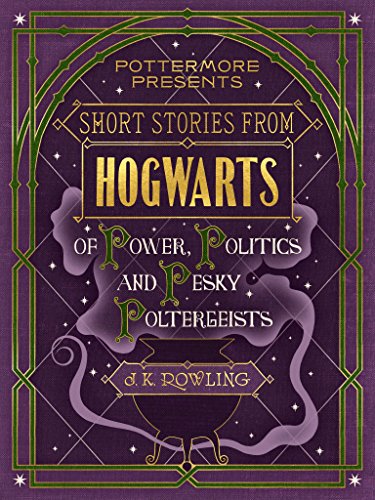 The book will offer "a glimpse into the darker side of the wizarding world, revealing the ruthless roots of Professor Umbridge, the lowdown on the Ministers for Magic and the history of the wizarding prison Azkaban. You will also delve deeper into Horace Slughorn's early years as Potions master at Hogwarts — and his acquaintance with one Tom Marvolo Riddle."
*SCREAM*.
Short Stories from Hogwarts of Heroism, Hardship and Dangerous Hobbies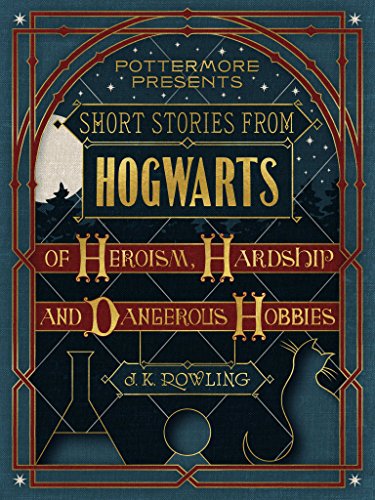 This tome will contain "stories of heroism, hardship and dangerous [focused on] two of the Harry Potter stories' most courageous and iconic characters: Minerva McGonagall and Remus Lupin. J.K. Rowling also gives us a peek behind the closed curtains of Sybill Trelawney's life, and you'll encounter the reckless, magical-beast-loving Silvanus Kettleburn along the way."
*SCREAMS*
Hogwarts: An Incomplete and Unreliable Guide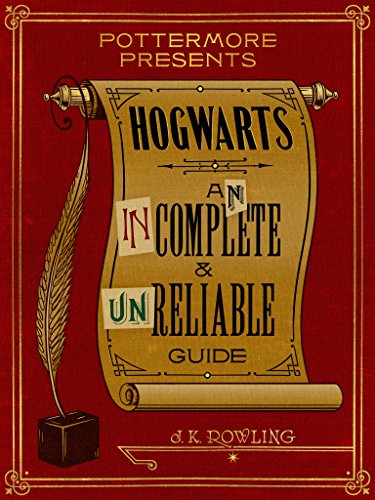 Finally, this last book "takes you on a journey to Hogwarts School of Witchcraft and Wizardry. You'll venture into the Hogwarts grounds, become better acquainted with its more permanent residents, learn more about lessons and discover secrets of the castle . . . all at the turn of a page."
*Faints*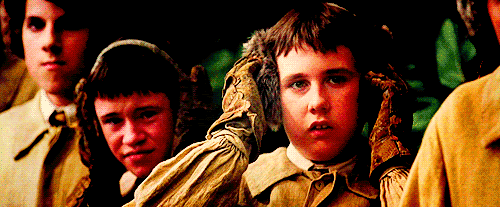 According to a statement released to The Bookseller, a spokesperson from Pottermore confirmed that the three e-books will launch in September and are "intended to supplement the Harry Potter book series with short-form content that is entertaining, creatively curated by the Pottermore staff and accessed easily on mobile platforms." 
The reason for the release, Pottermore say, is because they know not all Harry Potter fans want to spend their whole time visiting the online portal (really?).
"We've developed Pottermore Presents to to reach those fans through other channels," the spokesperson said.
Okay, we're, like, so excited about this we can't really contain ourselves. While it's unknown whether a lot of the new material is actually already available on Pottermore, it'll be amazing to have loads of new Harry content all in one place.
The three (!) new e-books will be released on September 8.