Stop everything: Dolly Parton and Katy Perry are going to do a duet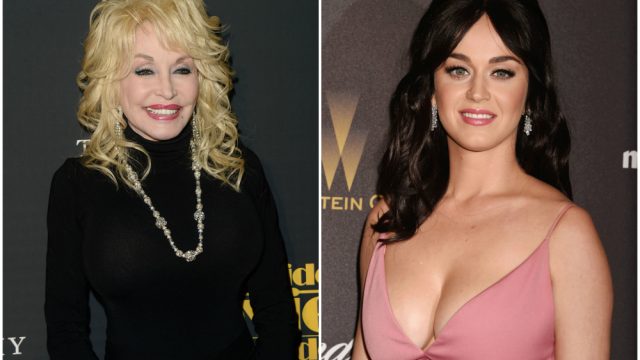 Life has brought us many a perfect duo. Peanut butter and jelly, chips and dip, Thelma and Louise. Now thanks to the Academy of Country Music Awards, we get to add Dolly Parton and Katy Perry to that list. The country legend will pair up with Perry to perform at the April 3 ceremony.
Parton's 2015 autobiographical TV movie, Dolly Parton's Coat of Many Colors, is also being honored at the event. Perry and Parton will duet the title song as well as her 1973 hit, "Jolene." "She got the big idea, 'Why don't we sing 'Jolene' together?' Because she loves that song and since it's going to be one of the [television] movies I go, 'Yeah, why not?'" Parton told Rolling Stone Country. "So I'm going to try to combine 'Coat of Many Colors' and 'Jolene.'"
Both ladies announced the news on Twitter, with Perry tweeting a pretty sweet and amusing statement:
We can't wait! You can watch the ACM Awards live on CBS on Sunday, April 3 at 8:00 p.m. EST.