Here's what Lauren Graham and Alexis Bledel stole at the end of filming "Gilmore Girls"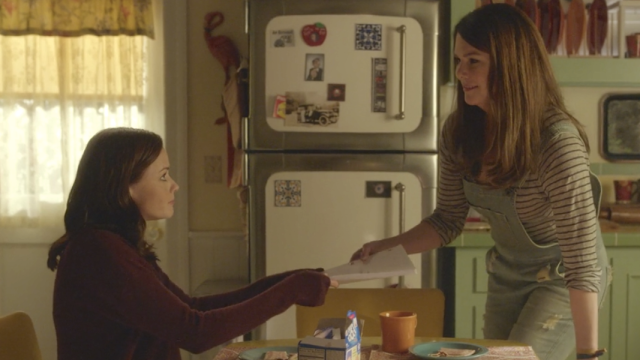 When Lauren Graham announced that Gilmore Girls was returning, she did so with a perfect tweet. As she shared with the world, turns out when Gilmore Girls wrapped filming the first time — back in 2007 — she maaaay have borrowed a coat from the set…and taken it home with her. Okay, you know what, let's just call it what it is: Lauren Graham stole a piece of Gilmore Girls memorabilia, but you know what? If we were wrapping filming on Gilmore Girls, we'd do the same exact thing.
Her first tweet back as Lorelai Gilmore proudly declared that she, and this blue coat, were returning to work in Stars Hollow and we were like YAS.
So now, at the end of filming Gilmore Girls: A Year in the Life, what did Lauren snag this time?
In her new book, Talking As Fast As I Can, Lauren reveals that once again, she did in fact take something from the Gilmore residence. So did Alexis Bledel. Towards the end of filming, when Lauren learned they were set to have their last shoot in Lorelai's house, she texted Alexis and asked if there was anything she wanted to steal. As TV moms should ask.
"There is no stranger feeling than the two of us wandering around our house trying to find what we want to take," Lauren writes in her book. "So much has been reconstructed, plus Lorelai's kitchen has been updated, so everything is sort of familiar, yet also new."
In the end, "Alexis takes a Yale banner down from the wall of Rory's room."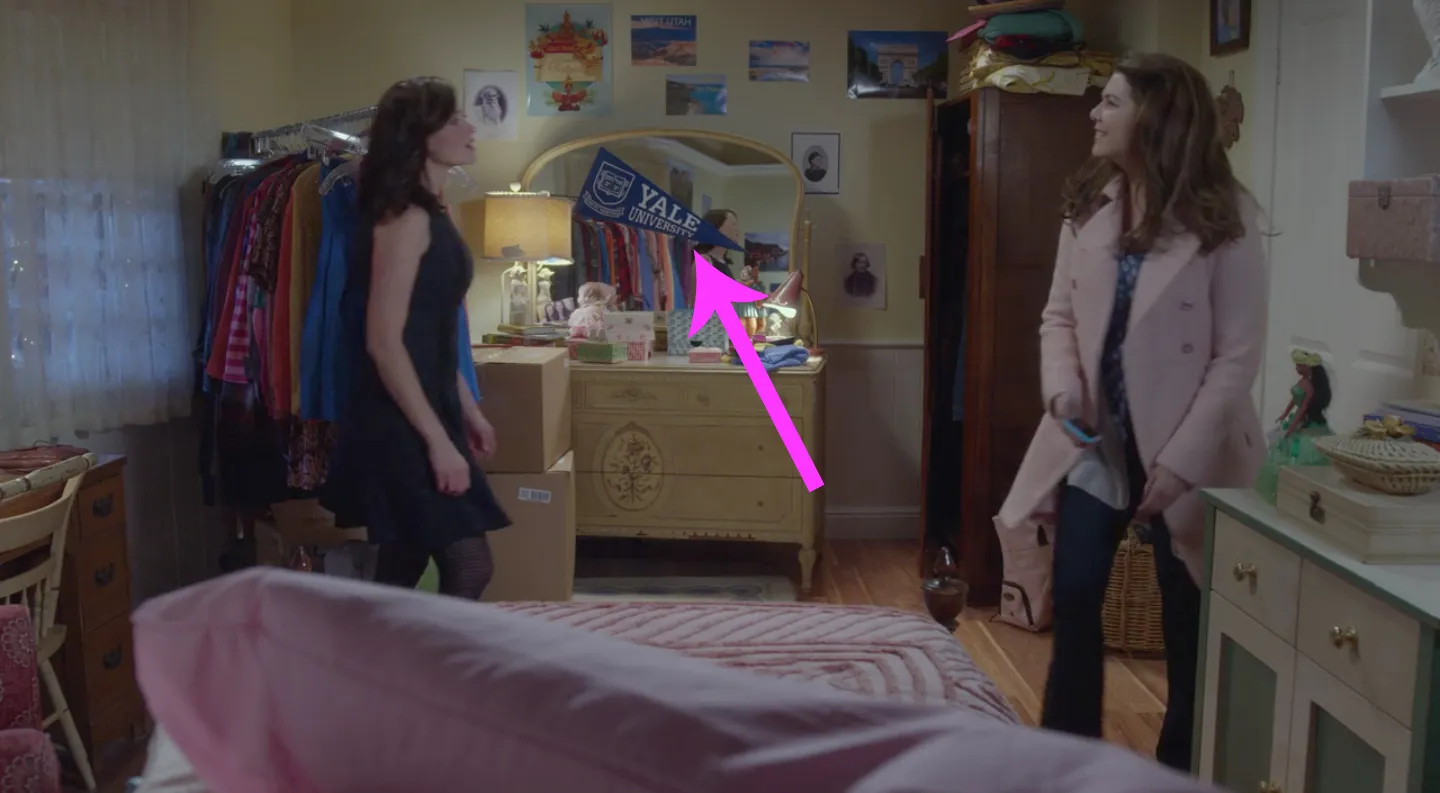 As for Lauren, "I take a pink flamingo make of tin that hung on the wall in the kitchen. I had no particular connection to this flamingo, but I do now, because it will always be the story I'll tell about the thing I took."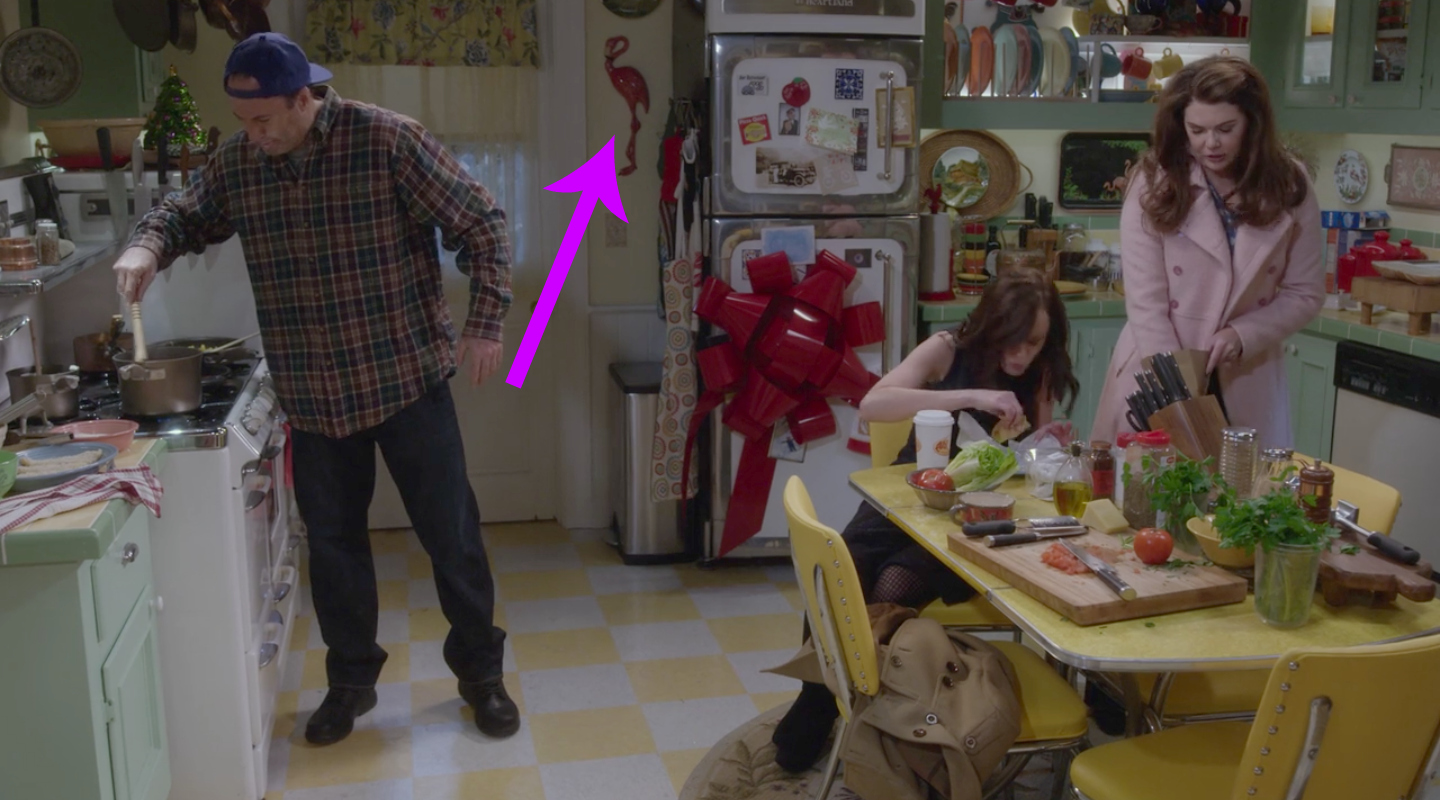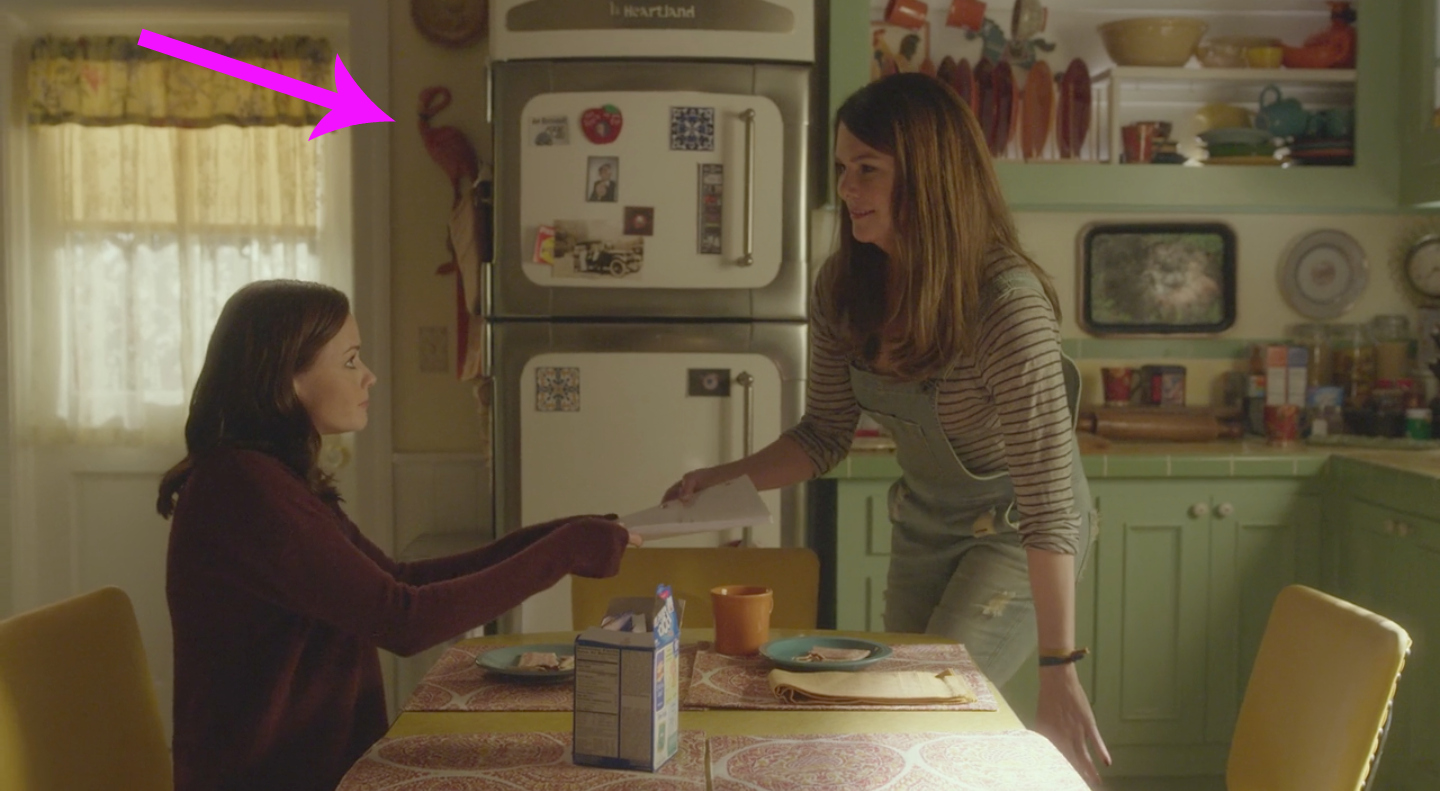 Oh but wait, that's not all: "I also take a few framed photos and an apple-shaped magnet with Rory's face on it that says 'You're the apple of my eye.'"
All fine and good choices for Gilmore Girls mementos. Just be sure and bring them back for A Year in the Life Season 2 (WINK WINK WINK WINK x a billion).