Stirrup pants and kitten heels are the fall 2017 fashion trend to watch out for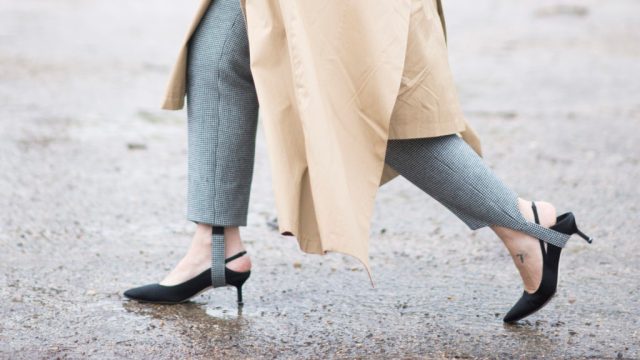 Hunting for the next fall 2017 fashion trend can feel on par to staring into a crystal ball and expecting answers to immediately pop out — it's rarely a successful endeavor, and can make you feel out of touch in the process. However, when it is successful, you feel like a clairvoyant genius. Because not only do you get all the bragging rights for calling it, you also get the added benefit of being the best dressed in your circle.
Friends, we believe our crystal ball is indeed working today, and that we've discovered the next big fashion trend: stirrup pants and kitten heels.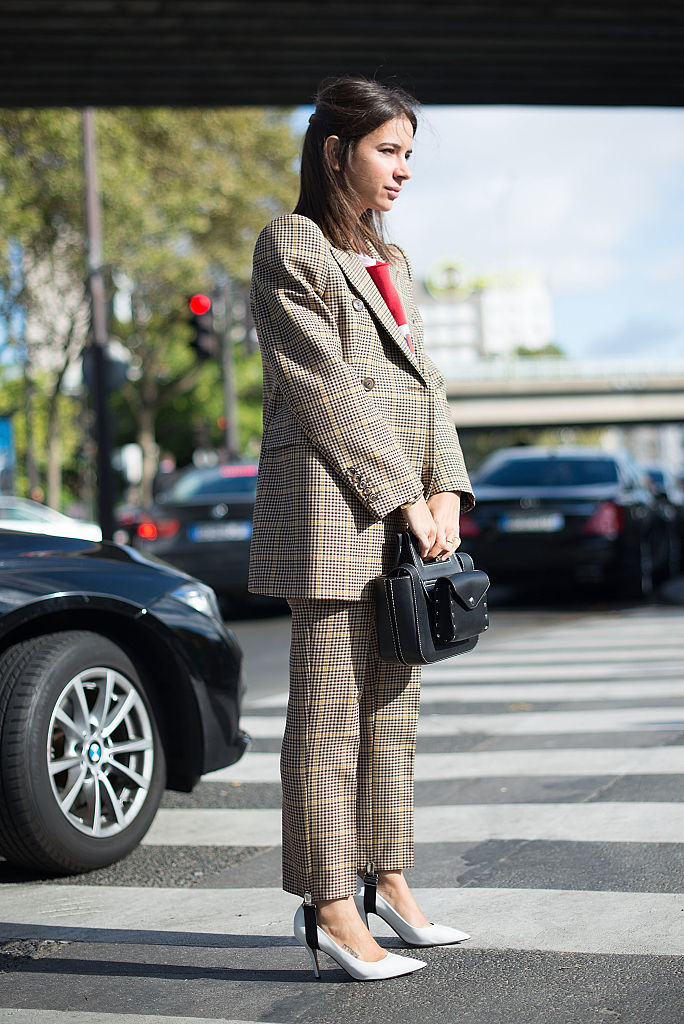 A resurrected '80s trend, stirrup pants are equal parts punchy and practical. As for kitten heels, well we've never *really* seen them fade completely from style. But the two together? They're a breakout combination that wields the power to overtake NYFW as the standout trend of the season.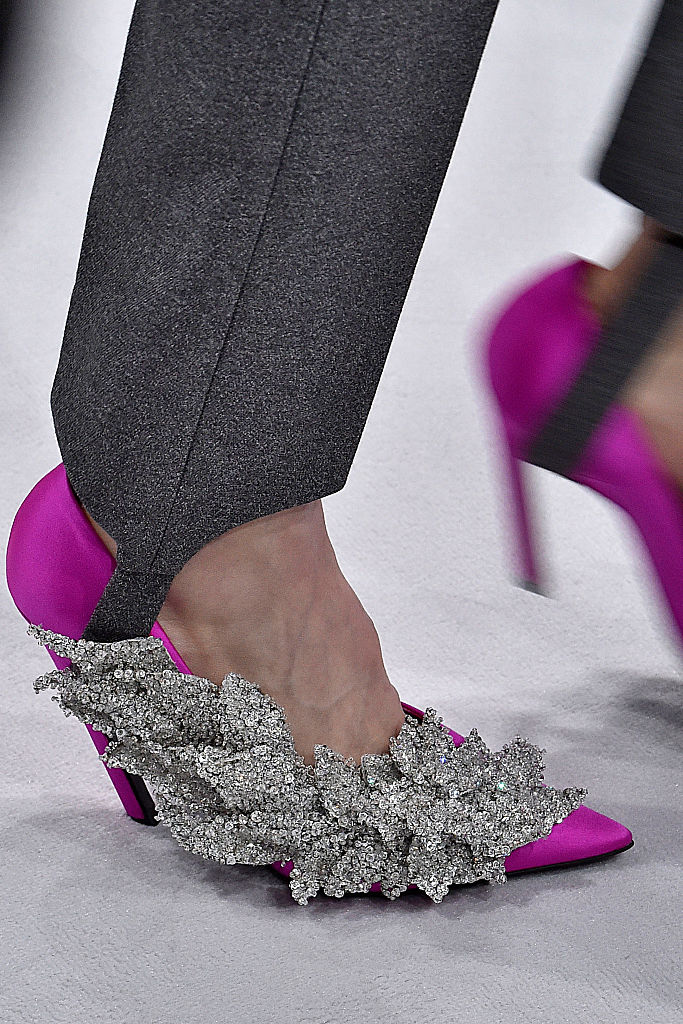 First cropping up on the runways of Balenciaga and Marni way back in the fall 2016 season, stirrups and kitten heels are really just igniting as the biggest up-and-coming trend. As cliche as it is, good things really do take time, and in this case, this trend is just now picking up speed.
Curious to find your own combination of stirrups and low heels? Well, then look no further.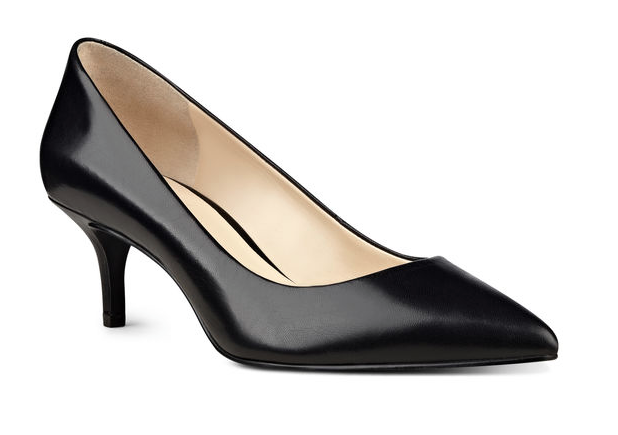 Cheers to fall fashion!