Thank the beauty gods: Stila is coming out with disco ball-style liquid eyeshadow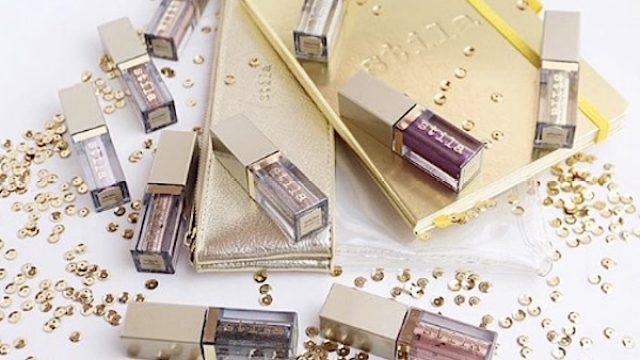 When it comes to makeup, there's one thing we know to be true: the sparklier, the better! It's not just because we're automatically drawn to anything that catches the light (although….guilty), it's also because sparkly products are SO flattering around the eyes. They make your eyes look so big and bright, and who isn't a fan of that look?
That's why we were so excited to see Stila's brand new offerings, which bring the sparkle in a big, big way.
Beauty insider Trendmood shared a sneak peek of Stila's new take on their Magnificent Metals eyeshadow line and they look stunning. Just look at how beautifully they catch the light! These are a bit different than their current powder collection that is currently on the shelves. They're liquid, which is the perfect formula for a really metallic, wet-looking wash of color.
Just imagine this eye lewk in liquid form. We can't wait to see swatches!
We think the silver shade would look MAJOR for a really edgy night out look, and we're dying to mix the pink and purple shades together to create a beautiful ombré eye that we can rock throughout wedding season. Basically? This is 2017's take on the smoky eye and we are SO here for it.
The bad news? According to the Instagram reveal, these will release for Spring 2017. We know. We know. These would have been so perfect to use on Halloween and for holiday parties, so it's a shame that they won't be in our hands earlier. With that being said, super sparkly looks are a dime a dozen in the fall and winter, and we love that we'll be able to rock these shades in a really fresh way during the early part of the year.