The first images from Wonder Woman 2 are here — and your eyes do not deceive you, that really is Steve Trevor
The first photos from Wonder Woman 2 — or more accurately Wonder Woman 1984 — have been released and welcome to '80s Diana Prince…and Steve Trevor? Production on the sequel to last summer's breakout superhero blockbuster has officially begun with Patty Jenkins at the helm and Warner Bros. has just released some major scoop on the highly anticipated superhero film.
While the plot of the film is tightly under wraps, Wonder Woman 1984 picks up six decades after the first film, confirming rumors that the beloved DC superhero will find her next fight in the 1980s. In the sequel, which will hit theaters next year, Diana Prince will face off against a brand new villain, The Cheetah. But the Cold War era backdrop wasn't the biggest bit of Wonder Woman news, because it's now been officially confirmed that Chris Pine is returning as Steve Trevor. Even though we watched him die in an explosion.
The first two photos see the return of Gal Gadot as the titular superhero and, to the surprise of everyone, the presumed dead Steve Trevor. When we last saw Steve, he was piloting a bomber jet filled with poison at an impossibly high altitude, detonating it, and presumably dying…but it appears he not only survived…but still looks like a Disney Prince.
In the production photo of Steve, it's clear the former spy *also* thought he died at the end of Wonder Woman because he looks straight-up nonplussed by this new era.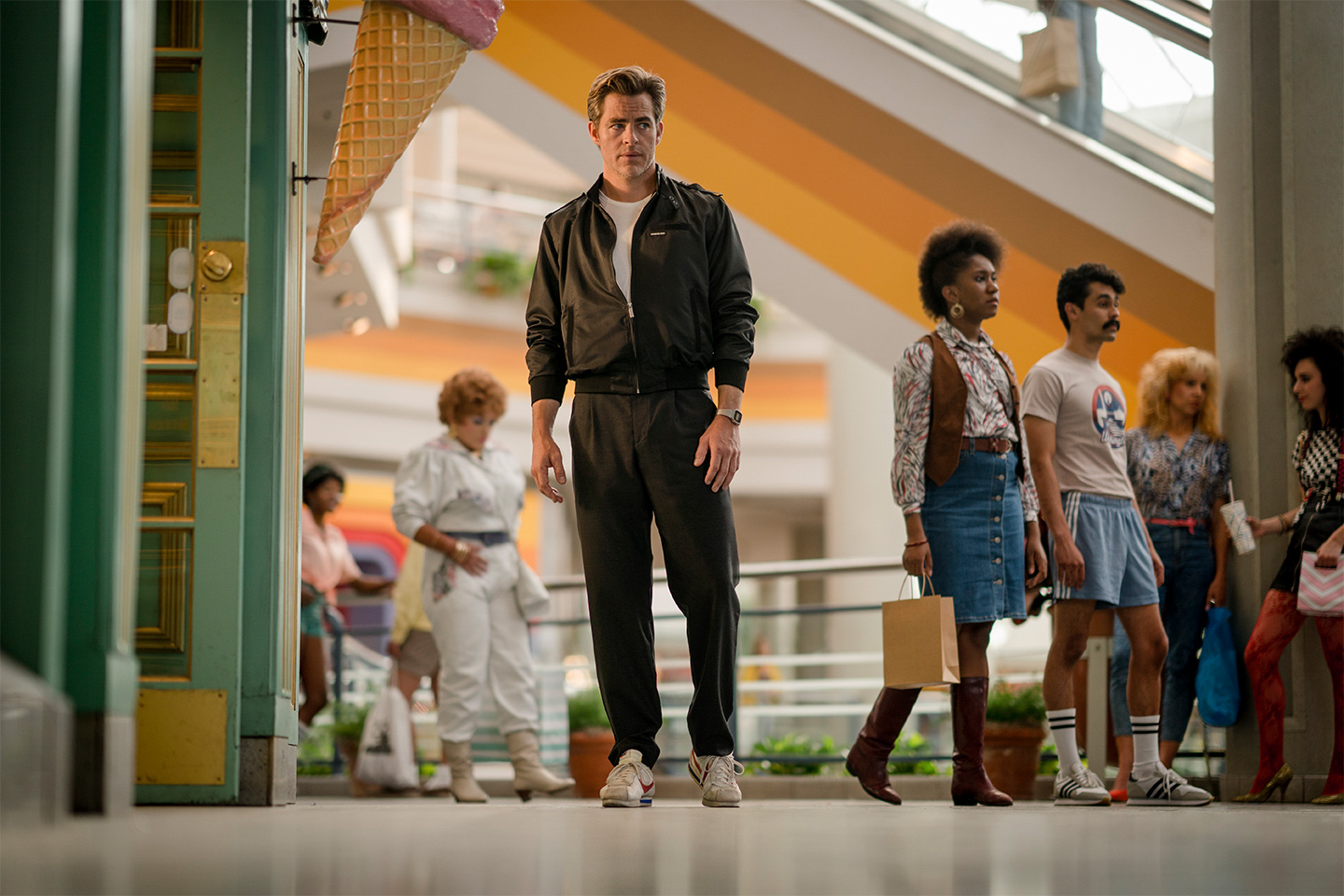 We'd also be pretty confused if we woke up after six decades in a coma/cryogenic chamber — which is a real possibility for Steve! — and would need to take a minute to adjust to this bright, permed new world.
Before we get into the optics of how Steve managed to survive his probable death at the end of Wonder Woman, can we just take a second to point out how good he's looking. Cheating death has been very kind to our favorite WWI-era spy.
Meanwhile, the photo of Diana Prince finds our ever-adaptable Wonder Woman getting the run-down on the best of '80s pop culture.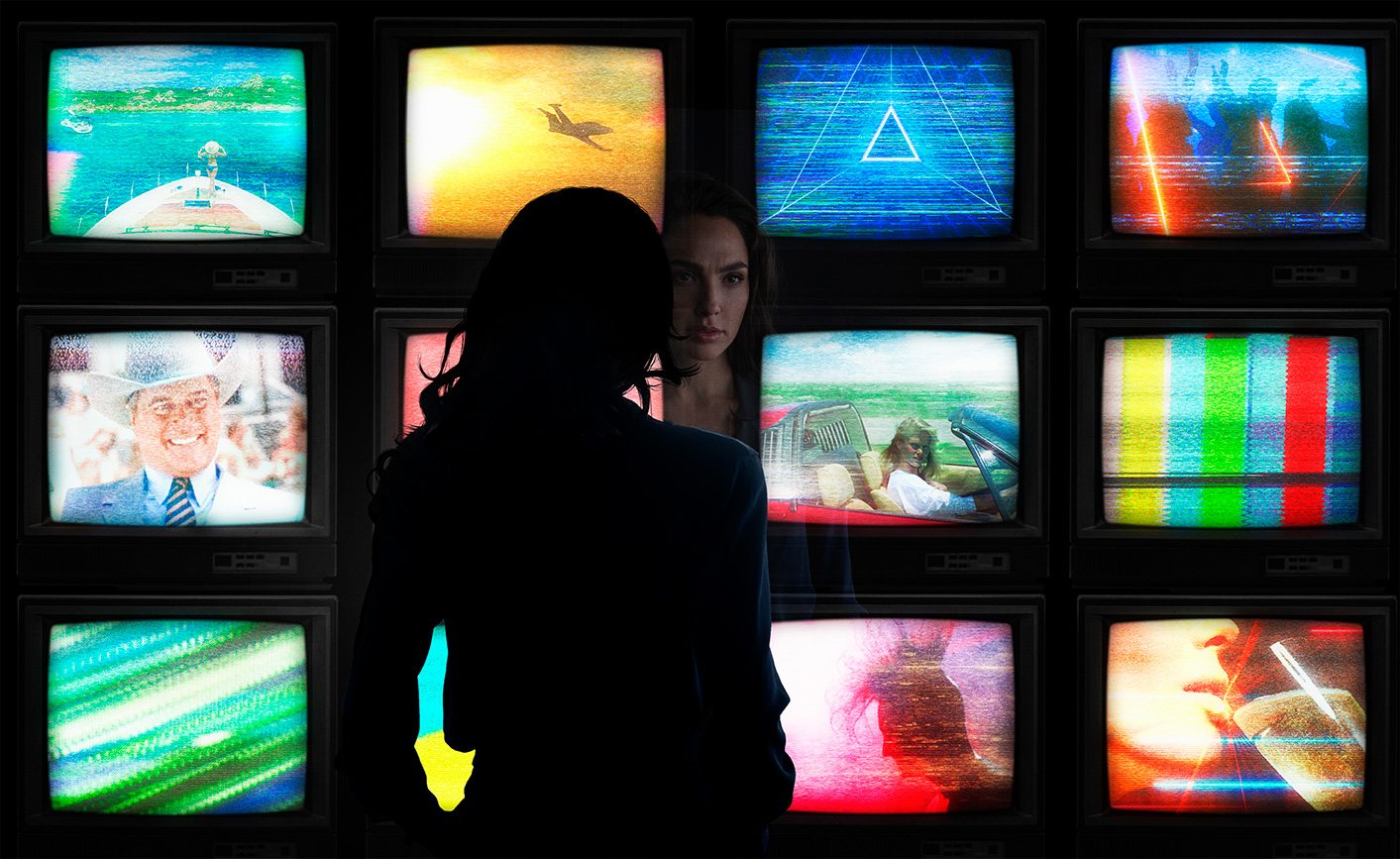 The '80s may be the decade of perms but style icon Diana will pass — for now. Kristen Wigg will be taking on the villainous role of The Cheetah, while Game of Thrones alum Pedro Pascal has also joined the cast in an undisclosed major role.
Wonder Woman 1984 is slated to hit theaters on November 1st, 2019.