Awesome alert: Steve Martin is teaching an online comedy class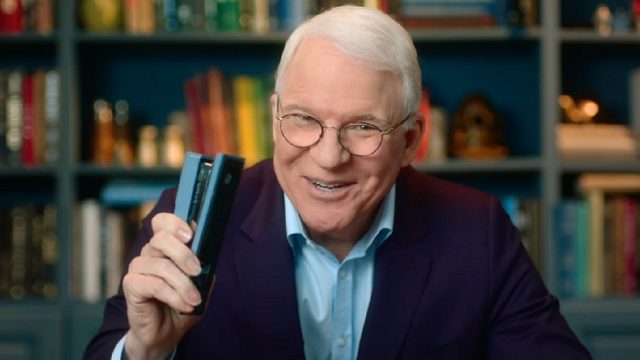 Want to make people laugh? Maybe you should be getting some tips from a legend. It's been confirmed that Steve Martin is teaching an online comedy class, and uh — where can we sign up?
The actor, who's known for starring in some of the funniest films ever, will be using the platform MasterClass to teach comedians-in-training a few important skills of the trade. Martin wants to focus the class primarily on performing, writing, and editing material and noted that he wants to shape individuals based on their own unique experiences.
Sounds good to us. Really, we don't need any more convincing.
But just for the heck of it, Martin put together this informative video to tell us a little bit more.
https://www.youtube.com/watch?v=50EAxzY559k?feature=oembed
"I was talking to some students and they were saying things like, 'How do I get an agent? Where do I get my headshots?' and I just thought, shouldn't the first thing you [should be thinking] about is 'How do I be good?'" Martin says in the video.
We're sold. Again, we were sold from the sentence of "Steve Martin is teaching an online comedy class," but…
Martin isn't the first celebrity to have a class through the MasterClass program. In fact, Christina Aguilera teaches a class about singing, Shonda Rhimes teaches a course about writing for television, and Gordon Ramsay teaches a class about cooking. Just to name a few.
Best idea ever? Definitely.
Pre-enrollment for Steve Martin's class is just $90, which isn't much if you think long and hard about it (or, really scrutinized those college bills.) You'll get a ton of video lessons that you'll have access to at any time, and the chance for Martin, himself, to critique your comedy work.
Even if you're not looking to become the next big stand-up, this is still such an incredible opportunity for anyone who feels like learning a brand new skill from a famous pro.