The Office fans, rejoice: Steve Carell is starring in a workplace comedy about—wait for it—Trump's "Space Force"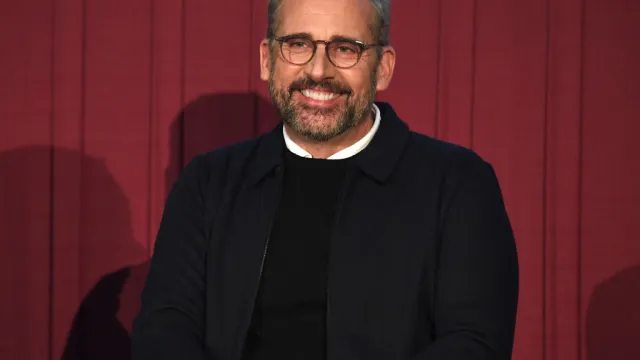 Remember back in June 2018 when Donald Trump announced that the military would be forming a "Space Force" and everyone was like, lol what? Well, the force might come to fruition on television because Steve Carell is making a sitcom about it. The Hollywood Reporter just announced that Carell and The Office creator Greg Daniels have teamed up to co-create a sitcom that Carell will star in inspired by this new sixth branch of the military.
The Netflix sitcom has been given a straight-to-series order and, like The Office, will be a workplace comedy, except this one is about the individuals tasked with creating this Space Force, whatever that may be. Sources add that Carell and Daniels didn't even shop the show elsewhere but went straight to Netflix, where Carell is reportedly getting a bonkers payday. No numbers have been released but the source claims it is a record-setting figure for talent.
Netflix released a teaser announcement for the show and we're already giddy.
According to Netflix, Space Force's goal is "to 'defend satellites from attack' and 'perform other space-related tasks'…or something. This is the story of the men and women who have to figure it out."
Fans of The Office are well-aware that this would mark Carell's first sitcom since he left the show in 2011. Since then, he's racked up a string of prestigious dramatic roles, but let's be real—the man is a comedic genius and we've all been patiently waiting for more. He did, however, sign up for one season as a "special guest star" on Reese Witherspoon and Jennifer Aniston's morning show drama for Apple's forthcoming streaming service. That show has yet to debut.
Space Force is…coming soon, we hope.