Steve Carell has something to say about people freaking out over his silver foxiness
Recently, the internet came to a BIG realization about Steve Carell: He's a total silver fox, and a treasure to behold. Just take a loot at Twitter full-on FREAKING out.
In case you need the reminder, here's a photo of Carell looking fine AF.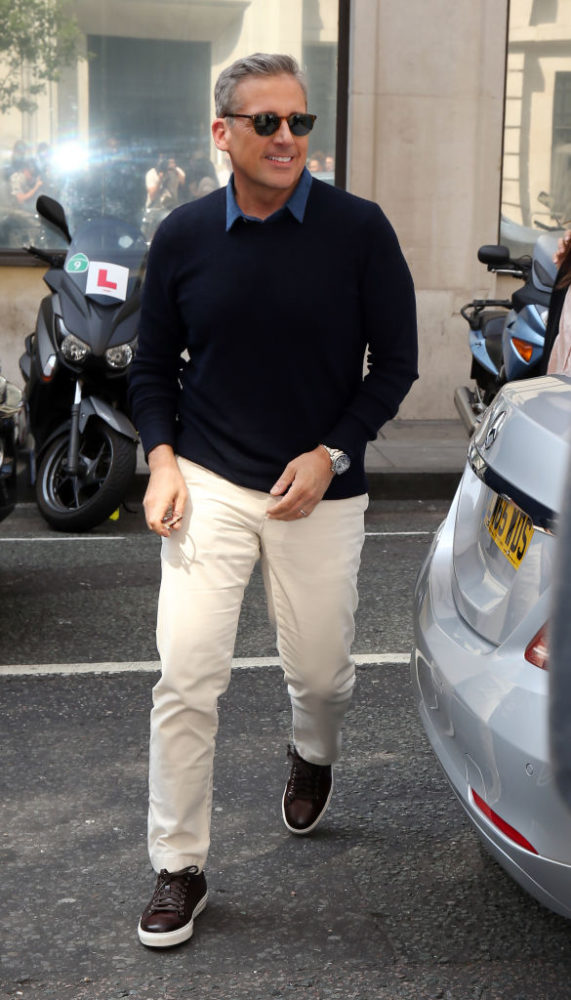 Okay, okay, one more — because why not?!
Like honestly, he looks like he could be the next Bond. But I digress…
No surprise, the Office alum had something funny to say about all the attention when asked about it by ET at the Despicable Me 3 premiere in L.A. on Saturday. "I am so sick of people just looking at me for my physical attributes. It's just genetic. There's nothing I can do."
"Sorry, but not sorry," says everyone on the internet.
But, it's okay. We don't need to feel that bad because he added: "I'm busting with pride. That's very nice." And as for any jealousy his wife might be feeling, Carell said that's just not the case at all. "I think she's hot, and that's all that matters."
So, let's get this straight. Carell is a silver fox, and also a super nice, caring husband? Talk about a total catch! Now we all need to start tweeting about that.