Steve Carell says his role in "Battle of the Sexes" cost him his silver fox status
Hey internet, you all remember those silver fox photos of Steve Carell that broke the internet this summer, right? Honestly, how could you forget?! We'll go so far to call them art. YES, ART.
Well, in Carell's new film, Battle of the Sexes, he looks very — let's say — different as Bobby Riggs, a tennis player who challenges Billie Jean King to a man vs. woman match. A moderator at a recent Los Angeles press conference asked whether Carell was worried if this look would be a step backward in regard to his silver foxiness.
"I read one review of this film that talked about how bad my wig was, and…it's my real hair," Carell said. "Bobby Riggs, he was such a self-promoter. He, I think, wanted to get a deal with Clairol because he always mentioned, 'I use Clairol number 87!' And I think he was trying to get Clairol to support him."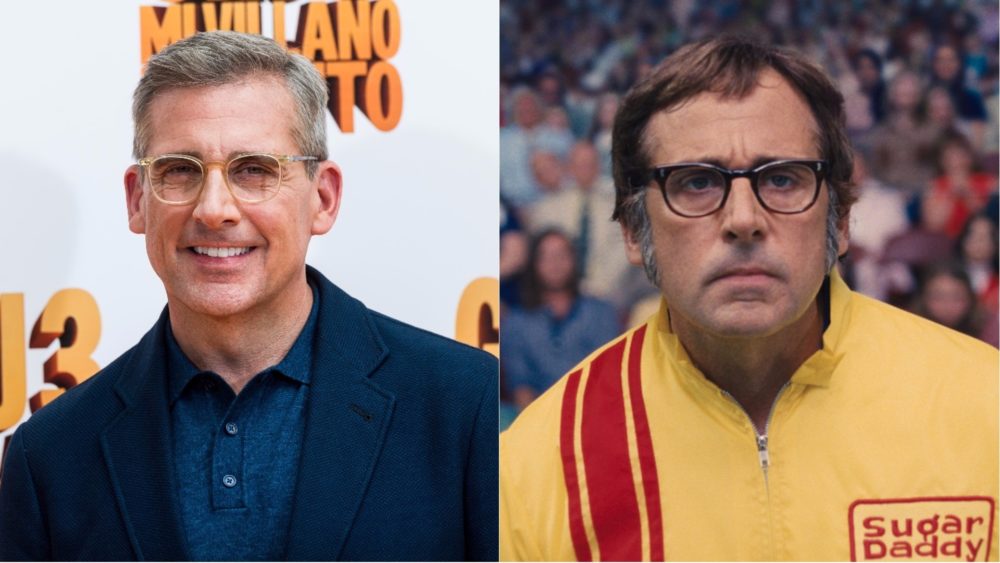 Carell continued, "He was always looking for an angle, so I used the same color, which was kind of an orangey brown. And I grew these sideburns, which he didn't dye, so those were gray…Then, me and my wife and my kids went on vacation before we shot and they didn't want to be seen with me. And I have to say, it did sort of affect my love life with my wife."
Valerie Faris, who directed the film with Jonathan Dayton, joked that Carell's wife, Nancy, has never actually liked the facial hair Carell's sported for their movies. Like, the beard he grew for Little Miss Sunshine.
See Steve Carell in Battle of the Sexes when it hits theaters on September 22nd. And hey, at least we'll always have the silver foxy summer of 2017.