If you need a break from the royal wedding, here's a video of Sterling K. Brown twerking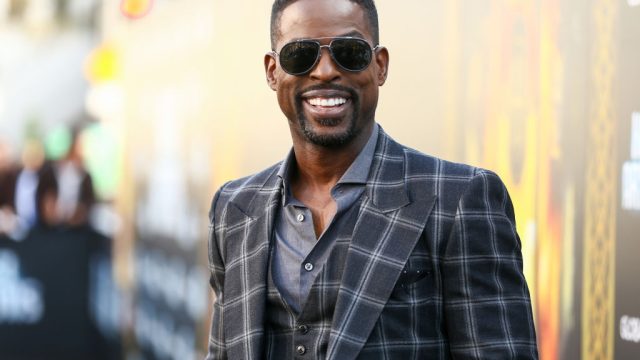 If royal wedding fatigue is starting to set in, we have just the video for you. On Friday, May 18th, Sterling K. Brown was a guest on the The Tonight Show Starring Jimmy Fallon. While he was there, he participated in a dance battle, showing us once again why the internet loves him so much. In the battle, Brown, Brian Tyree Henry, and Fallon had to make up random dance moves on the spot. Using the dance move generator, of course.
The generator gave us new moves like the "I Just Watched This is Us and Now I'm at the Club," where Fallon simultaneously danced and cried. Henry showed off the "Dad Gets Turnt," which involved some hilarious camera miming. But the real winner of the dance battle was Brown's "I Lost Control of My Butt." Which is a very fancy way to say that Sterling K. Brown showed off his twerking skills on national television.
The "I Lost Control of My Butt" started off innocently enough.
But then, Brown got REALLY into it.
Yep. We're blushing. And we're not even mad about it.
Listen. This isn't even the first time that Brown has shown off his twerking skills on late-night TV. We're not saying that Brown should do the "I Lost Control of My Butt" during every TV appearance, but we're also not *not* saying it.
Do you want to see Sterling K. Brown shake it? Of course you do.
https://www.youtube.com/watch?v=aytS2k67CVU?feature=oembed
Phew. What royal wedding?! This is the only video we need, tbh.