Sterling K. Brown said the final scene of the "This Is Us" Season 2 premiere was kept super under wraps, and we can't wait to see it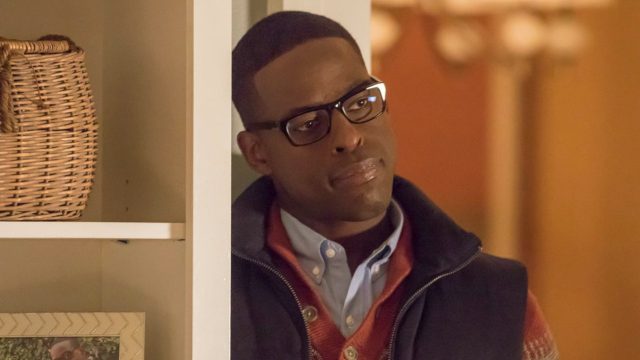 Fall TV is so close! We don't have to wait much longer for our favorite casts to reunite once again for new seasons and new episodes. One of the most-anticipated returning shows is This Is Us. The NBC family drama stole our hearts when it premiered last fall and quickly became a fan favorite.
Fans have spent hours discussing inventive This Is Us theories. One couple held a This Is Us-themed wedding photo shoot. The show is up for 10 Emmy awards at this year's ceremonies, even though one of its nominations was revoked for the silliest reason.
When it was finally time to go back to work and the This Is Us cast received the script for the first episode of Season 2, there was something missing: the final scene. Turns out, it was left out on purpose.
In an interview with The Los Angeles Times, actor Sterling K. Brown opened up about the final scene of the upcoming episode and why it was left out.
"[This Is Us creator Dan Fogelman] omitted the last scene, and I know why he did it," Brown said. "He's done it for two scripts thus far. He's omitted the last scenes for secrecy and I understand why."
No spoilers, please! We know how hard it is to keep spoilers to ourselves when we're a few episodes ahead of our friends, but imagine being one of the actors and having to be tight lipped. Eeeesh.
Brown continued, saying that it's hard to keep everything to himself all of the time — especially because his wife, Ryan Michelle Bathe, occasionally acts on the show.
"She is on the show, and if she asks me, sometimes I'll tell her," Brown said. "But sometimes I just want everybody to experience it. People always act like, 'What happened to Jack?' and I'm like, 'You really want to know? You really want me to tell you?' and sometimes they'll be like, 'Nah,' because they know that it would ruin it for them."
That's exactly right…in theory, we want to know spoilers, but not really!
It's official: We can't WAIT for This Is Us to come back. We're already counting down to September 26th!